Brand and Collateral Refresh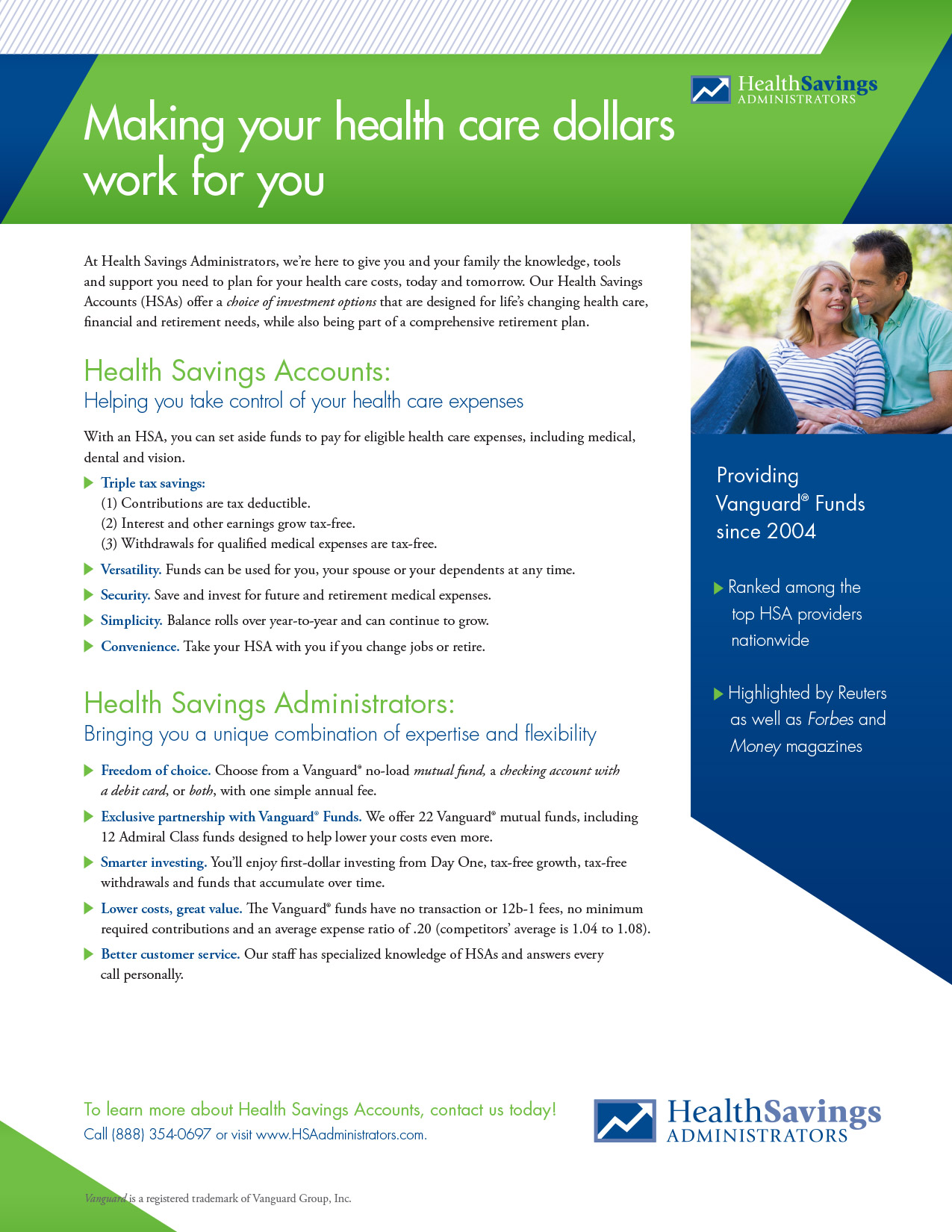 Challenge:
A corporation dedicated to detailing the ins and outs of Health Savings Accounts (HSAs) felt their creative and branding was getting tiresome.
Solution:
initiate-it provided a refresh of collateral and branding that consisted of a new logo, banner ads, and creative overhaul. We brought Health Savings Administrators' marketing efforts a more precise and modern feel. This branding was more in line with the essence of the company and allowed consumers a more authentic experience when interacting with the brand.
---