What's Your Genius? – A CreativeMornings Review
.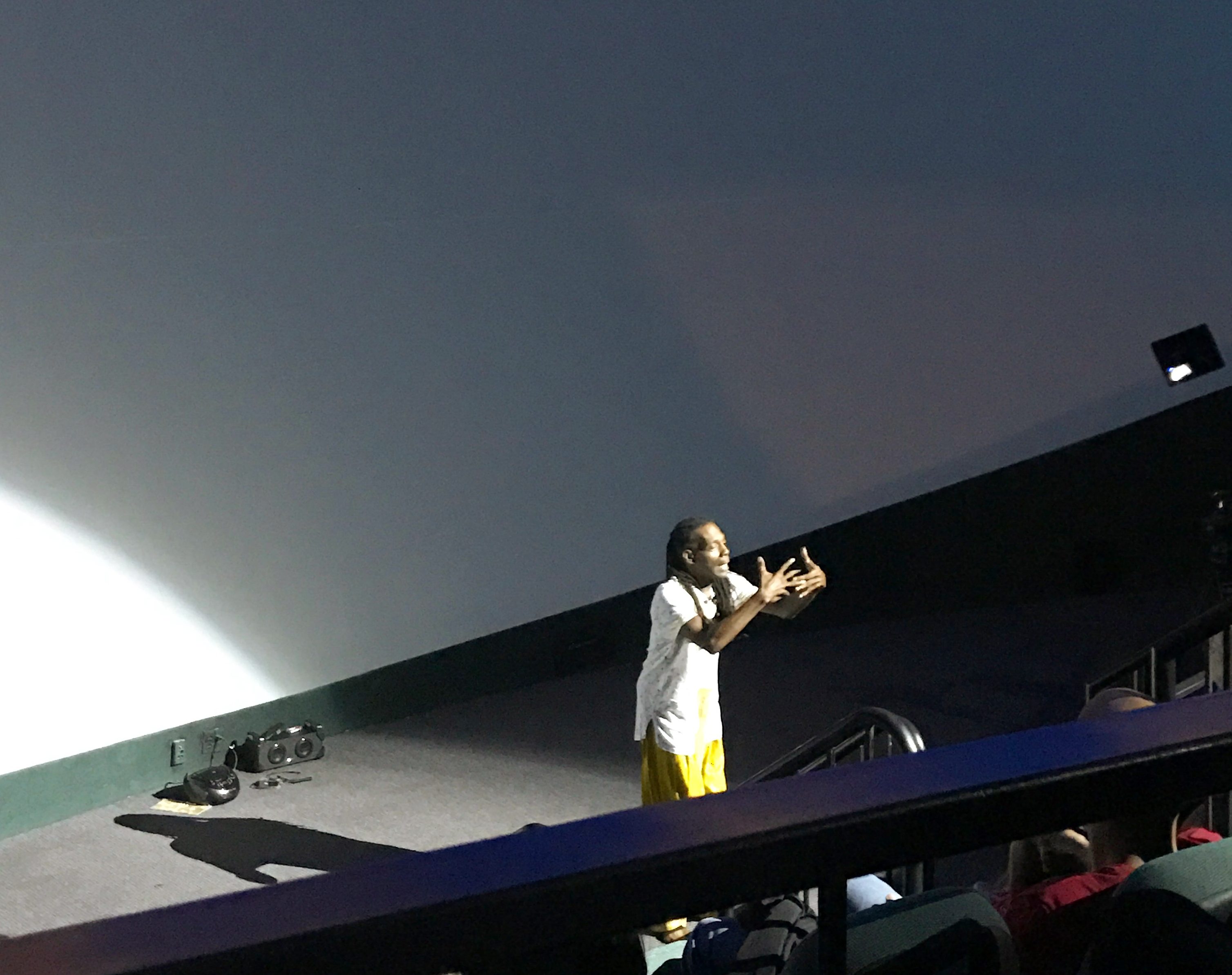 We all get caught up in the day-to-day, so sometimes it's important to have a refresher of the importance of being your best self, every day.
I recently attended one of the CreativeMornings sessions here in Richmond, and the speaker was one of those "bring you back down to earth" kinds, who reminded me what's really important.
I have only been to a handful of CreativeMornings Richmond sessions, and I would have to say, this one was not only the most entertaining and engaging but also the most enlightening. The speaker, Rodney Williams, sang and danced the entire time, as he told the story of his life and what it means to be a genius.
There were a few things that really resonated with me after leaving the session, which I have outlined below.
Don't be afraid to be different.
Rodney explained how he was one of six children and his brothers played football. All he wanted to do was dance. He had lots of energy and quite the imagination. Rodney said, "I was different and didn't mind being different. I had to be me." Imagine if we were all the same – the world would be a pretty boring place. It's important to remember to be your best self every day, even if that means being different.
Pursue something you're passionate about.
Don't spend time with a job or a career that you're not interested in. It's silly to invest your time in an avenue you don't care about. Rodney loved to dance. As dance was his passion, he pursued it in school and still in his career today. He touches people's lives and teaches others on a daily basis in his career that was built from his passion as a young child. Rodney is invested in what he does every day because he believes in it and is passionate about it.
Everyone has some sort of "genius."
Sure, there are certainly true geniuses, but everyone has their own form of genius. It doesn't necessarily mean that you have to have a high IQ or be good with numbers. Art is genius. Marketing is genius. Creativity is genius. Inspiration is genius. Rodney said that he has met many geniuses throughout his lifetime. Next time you meet someone, find out what their genius is, and share yours.

Ultimately, you have to be "you," and focus on doing things that make you happy. Channel your inner genius every day. That's what's most important. It may sound selfish in a sense, but I learned that you can still have an impact on other peoples' lives, while still doing what you love and something that you're passionate about.

Posted by Sarah Prokopchak, Jr Account Executive at initiate-it, a digital first, full-service agency in Richmond, Virginia. Sarah has been working with initiate-it for over three years on a variety of client accounts including Sandler Training and VCU Health.

Tagged with: advertising, advertising agency, agency life, cmr, creative, creative mornings rva, creativemornings, creativemornings richmond, creativity, genius, inspiration, marketing, marketing agency


---