7 Steps to a Successful Sports Sponsorship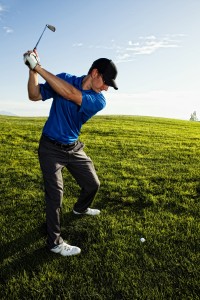 Organizations with limited budgets face significant challenges when attempting to build awareness of their brands, products and services. This is especially true of business-to-business clients who need to reach a highly targeted but geographically disparate audience. One solution for this problem is a well designed and executed sports marketing program—specifically, the sponsorship of Professional Golf Association (PGA) TOUR players—which can bestow instant credibility upon the sponsor for a very reasonable cost.
It goes without saying that few companies can afford Super Bowl sponsorships, naming rights or luxury hospitality boxes at major tournaments and sports arenas. Only a handful can arrange for Tiger Woods or LeBron James to meet their customers and not many have the budget to sponsor such superstars to wear their clothing or endorse their products. However, viable promotional options are available for clients who do have a restricted budget and the services of an appropriate PGA TOUR golfer are not only possible, but can also be remarkably cost-effective.
---