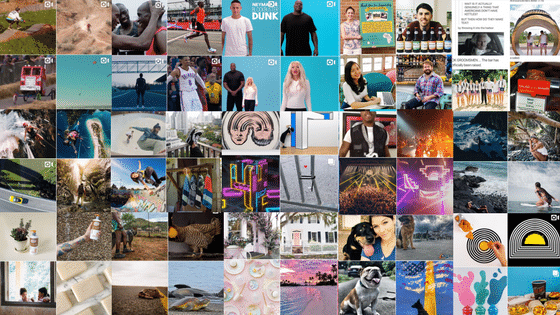 Need to find inspiration on this dull afternoon? Check out these 15 Instagram accounts that will help you do just that. These accounts include national, local, and personal brands that have perfected social engagement on Instagram. Whether you are looking for creative inspiration or a social strategy to implement, these accounts are great examples of how you should be using the platform.
NATIONAL GEOGRAPHIC – @natgeo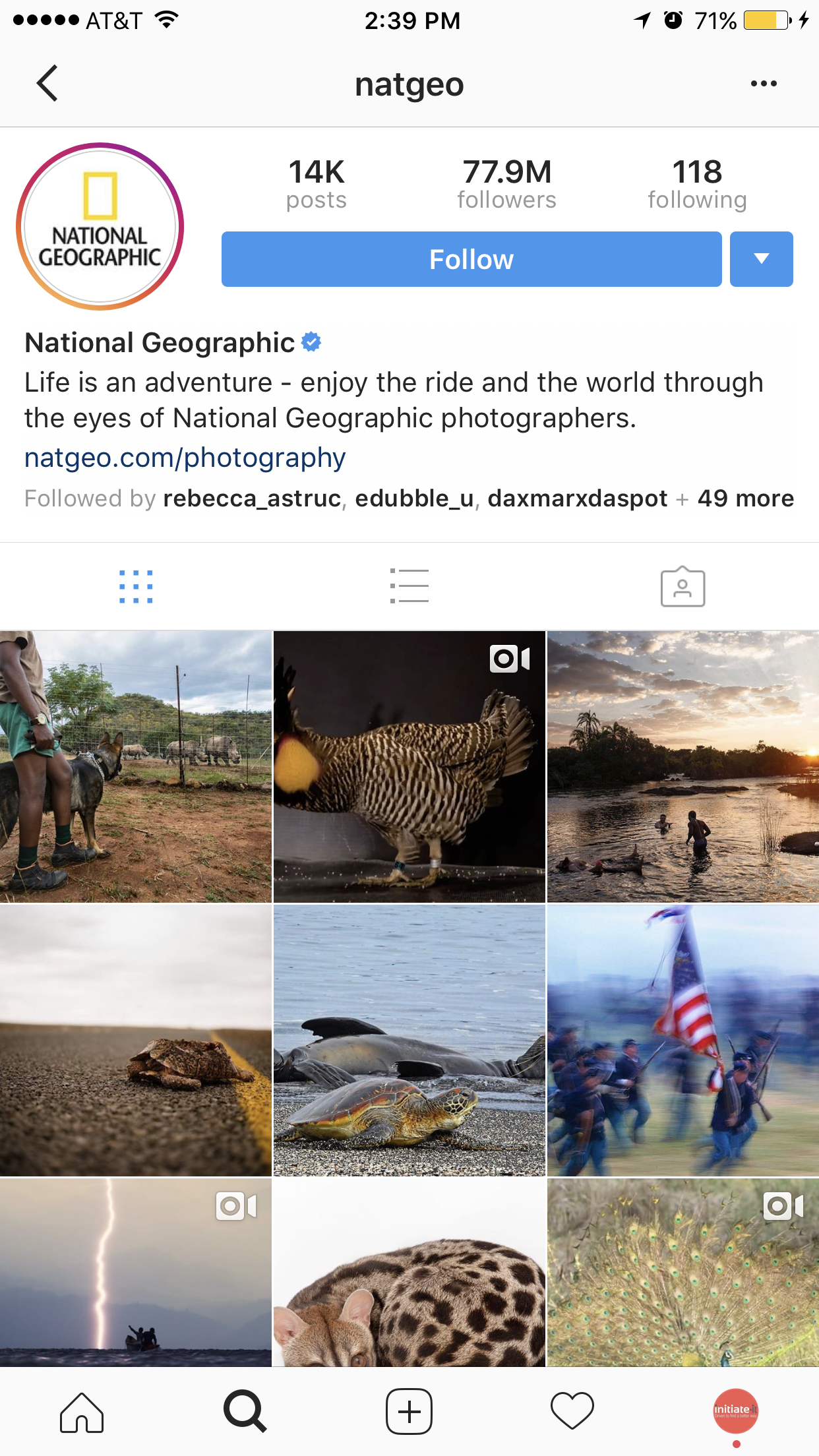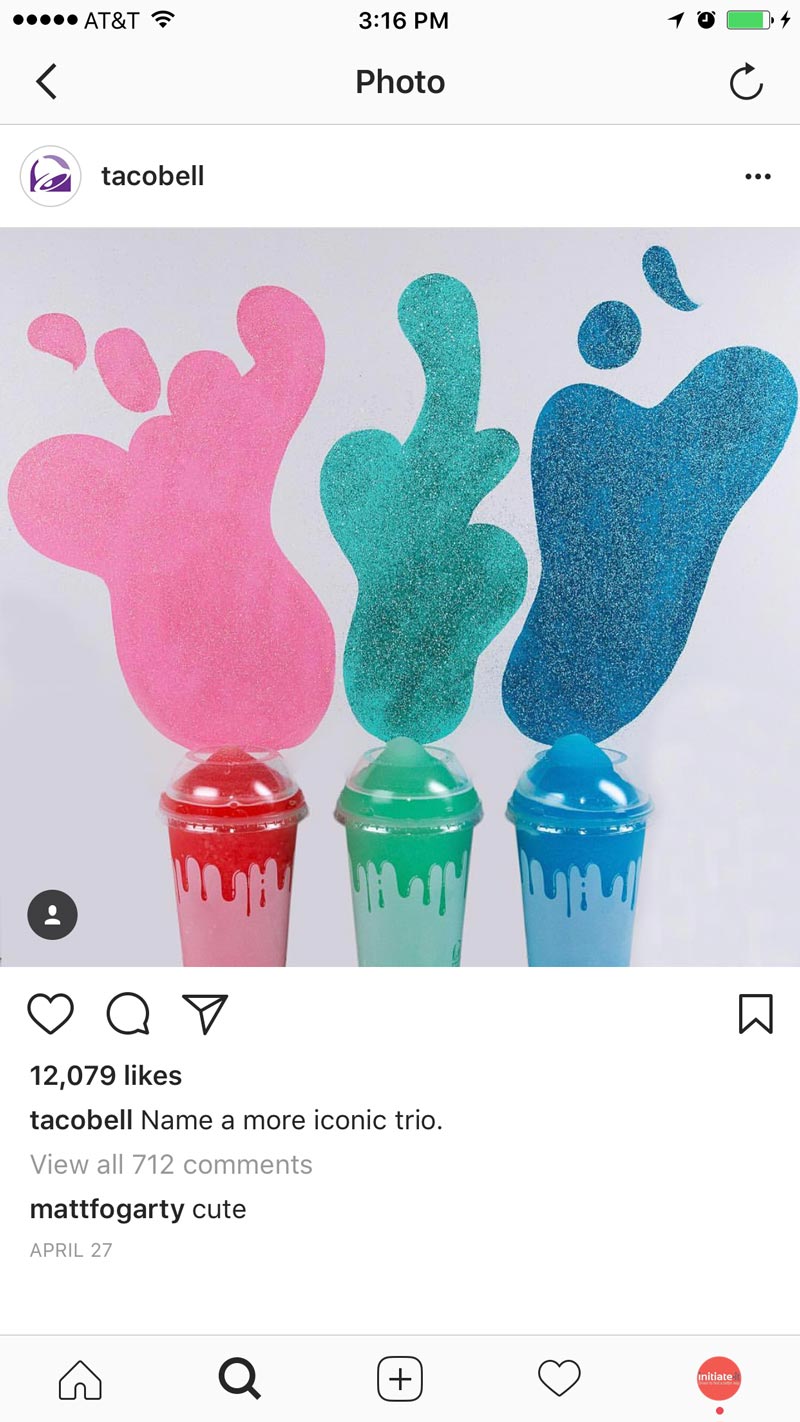 Looking for photography inspiration? Head over to National Geographic's Instagram account. This account features striking imagery taken by National Geographic photographers throughout the world. Not only does the account use powerful photos to grab your attention but also provides a detailed description of each picture to encourage engagement. As many brand accounts utilize short descriptions, these detailed stories help National Geographic stand out. The posted images support the brand message and help tell the world's story.
SHERRY PETERSIK – @pinchmeimpink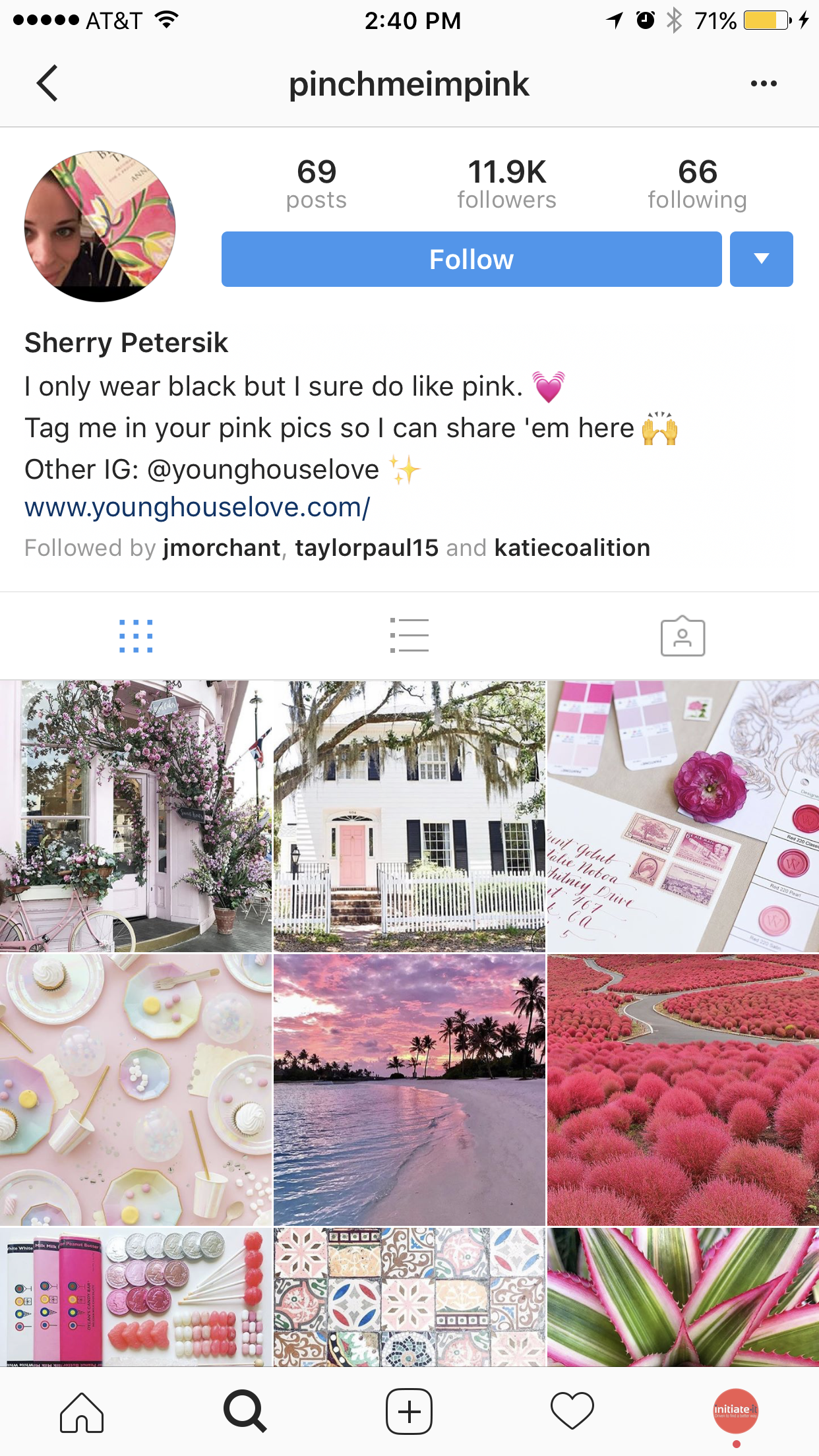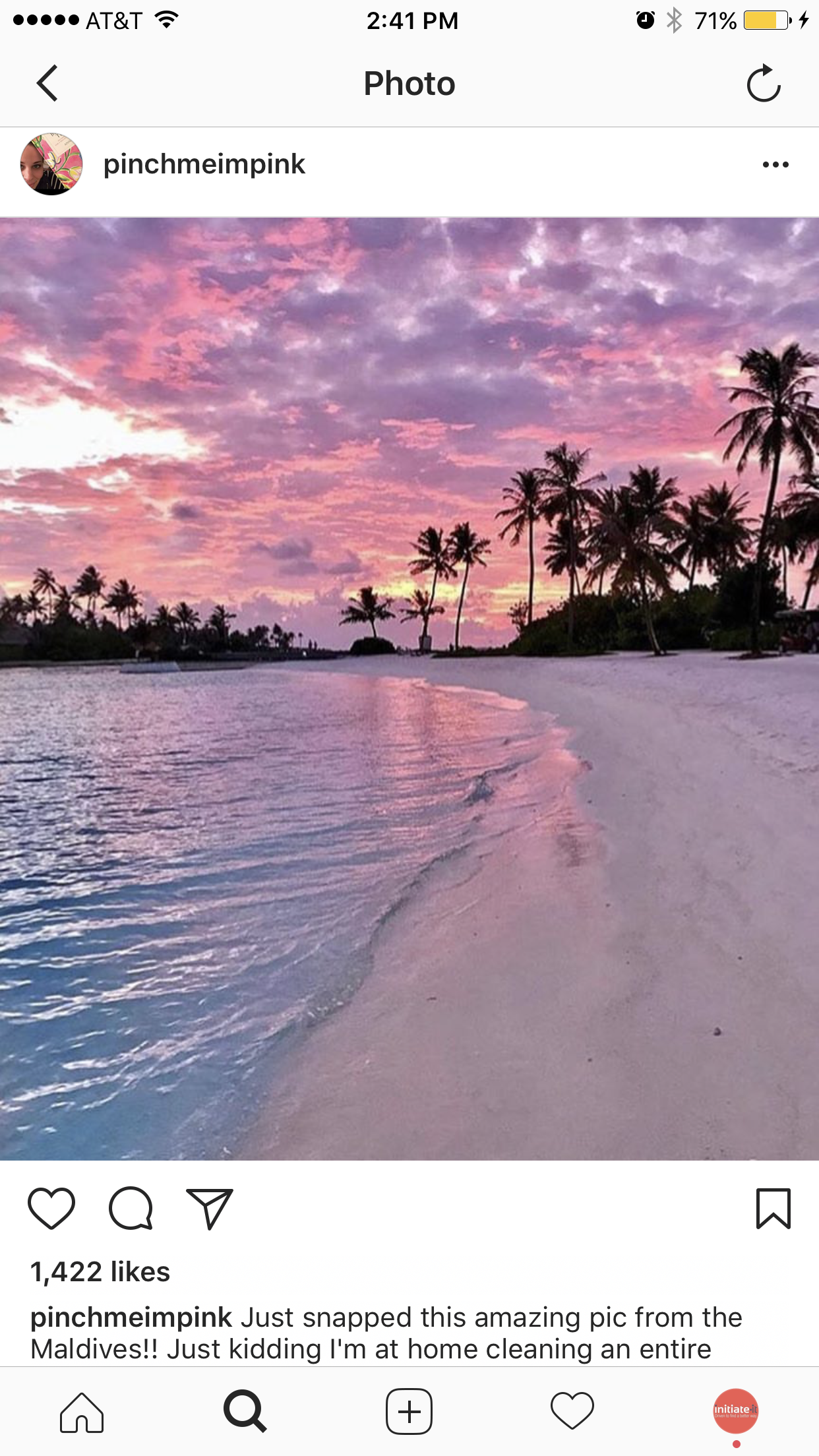 Even though Sherry Petersik may not be your typical brand, her account perfects personal branding. While the name "Sherry Petersik" may not be a household name, she is known as part of the duo that makes up @younghouselove. The PinchMeImPink account is unique in that users tag her in their pink focused uploads.  These pictures are then shared across Instagram with her followers. This consistent theme creates an eye-catching homepage.  As this account was created in early April, Sherry Petersik's follower total has quickly grown to thousands. These account traits make Sherry Petersik a strong account to follow on both a local and national level.
GoPro – @gopro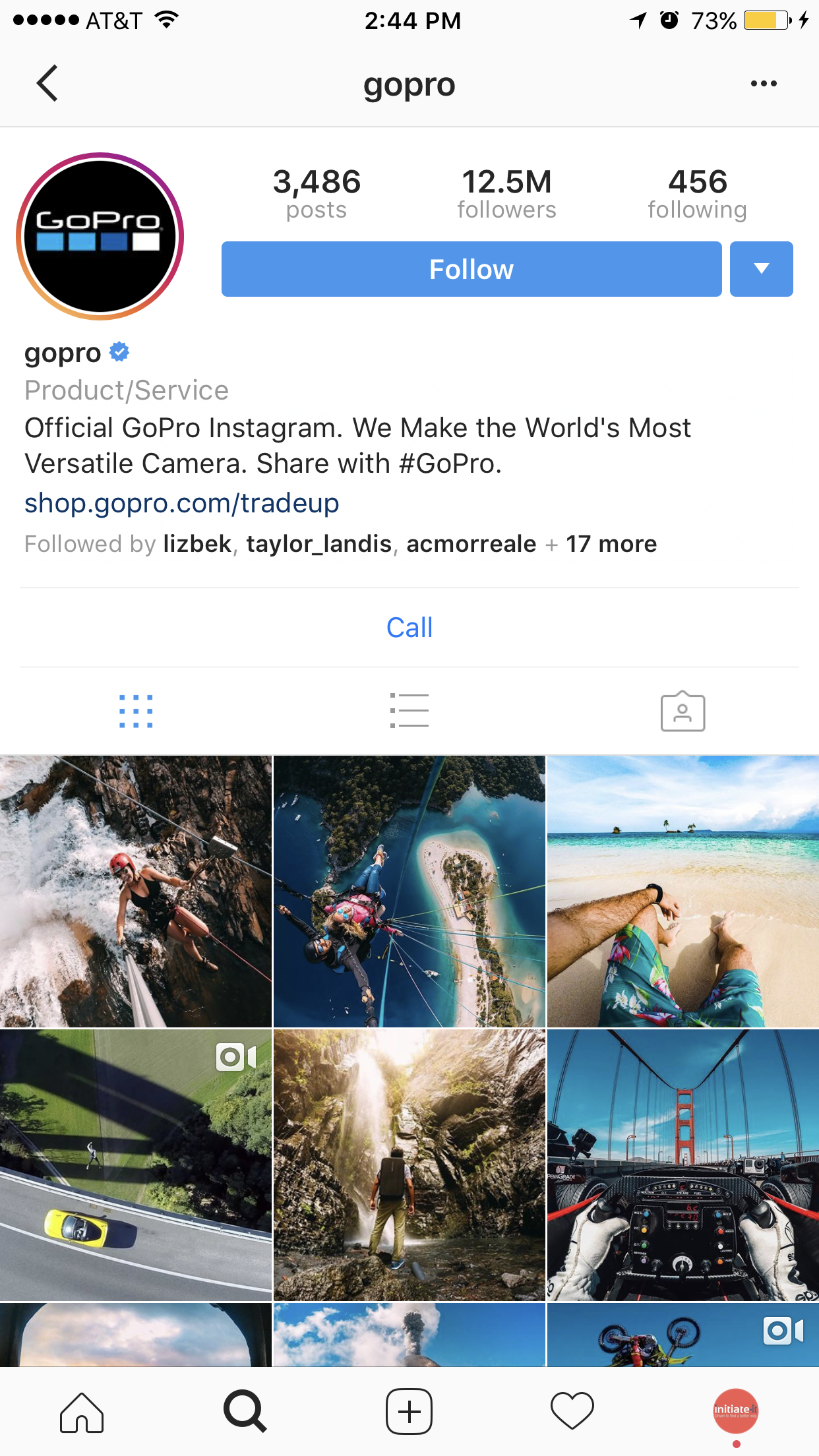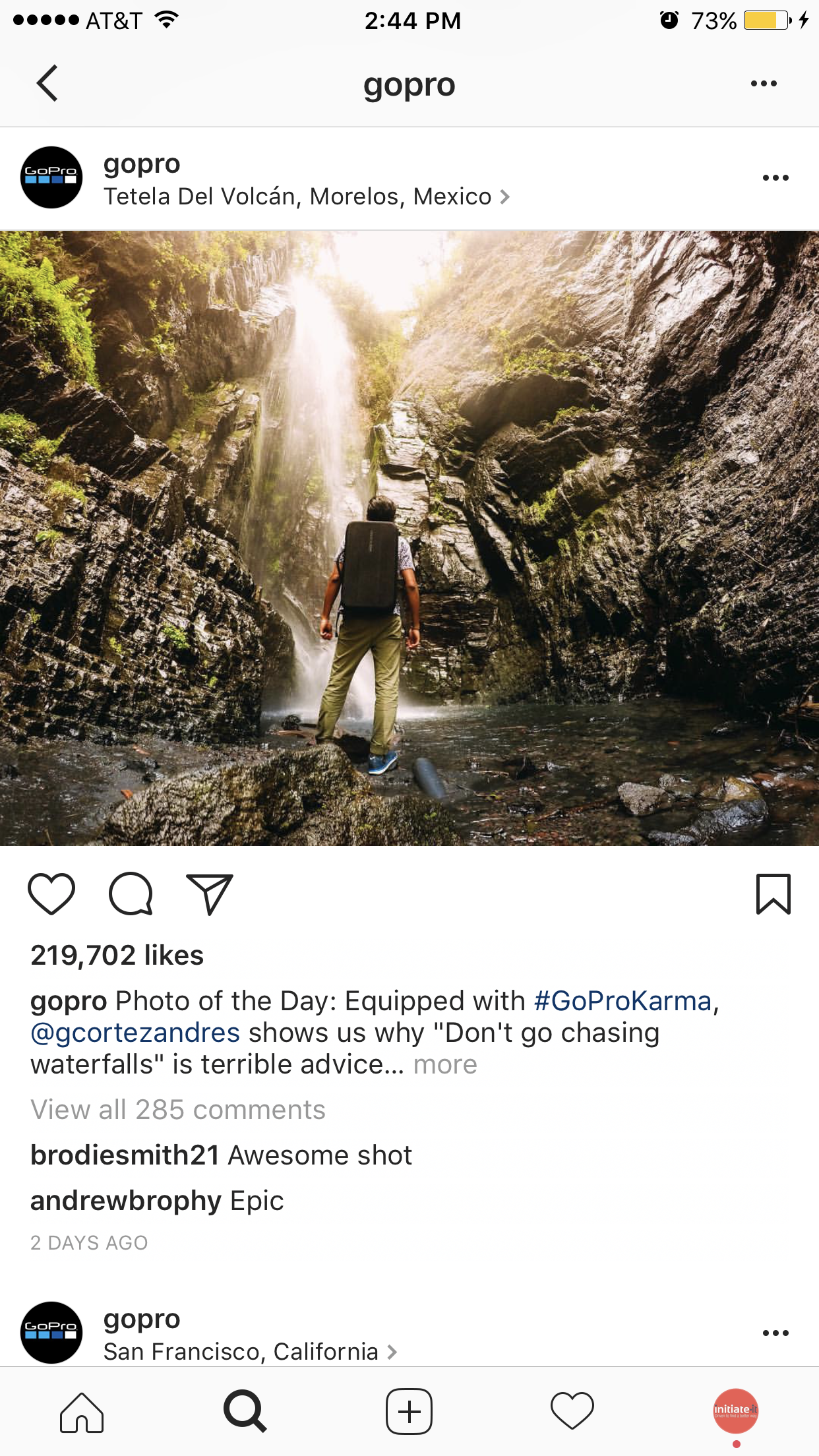 GoPro is a company that understands what SOCIAL engagement is. Through the use of high-quality user-generated content, the account displays the GoPro product line. GoPro users are encouraged to tag the company in their footage with the hopes of being shared. This strategy has allowed the company to show off their product line while displaying organic, real content.  The images captured offer endless ideas of how followers can utilize the product in their daily lives. Since implementing this strategy, the brand has grown its follower base and engagement year over year.
SOAPBOX SOAPS – @soapboxsoaps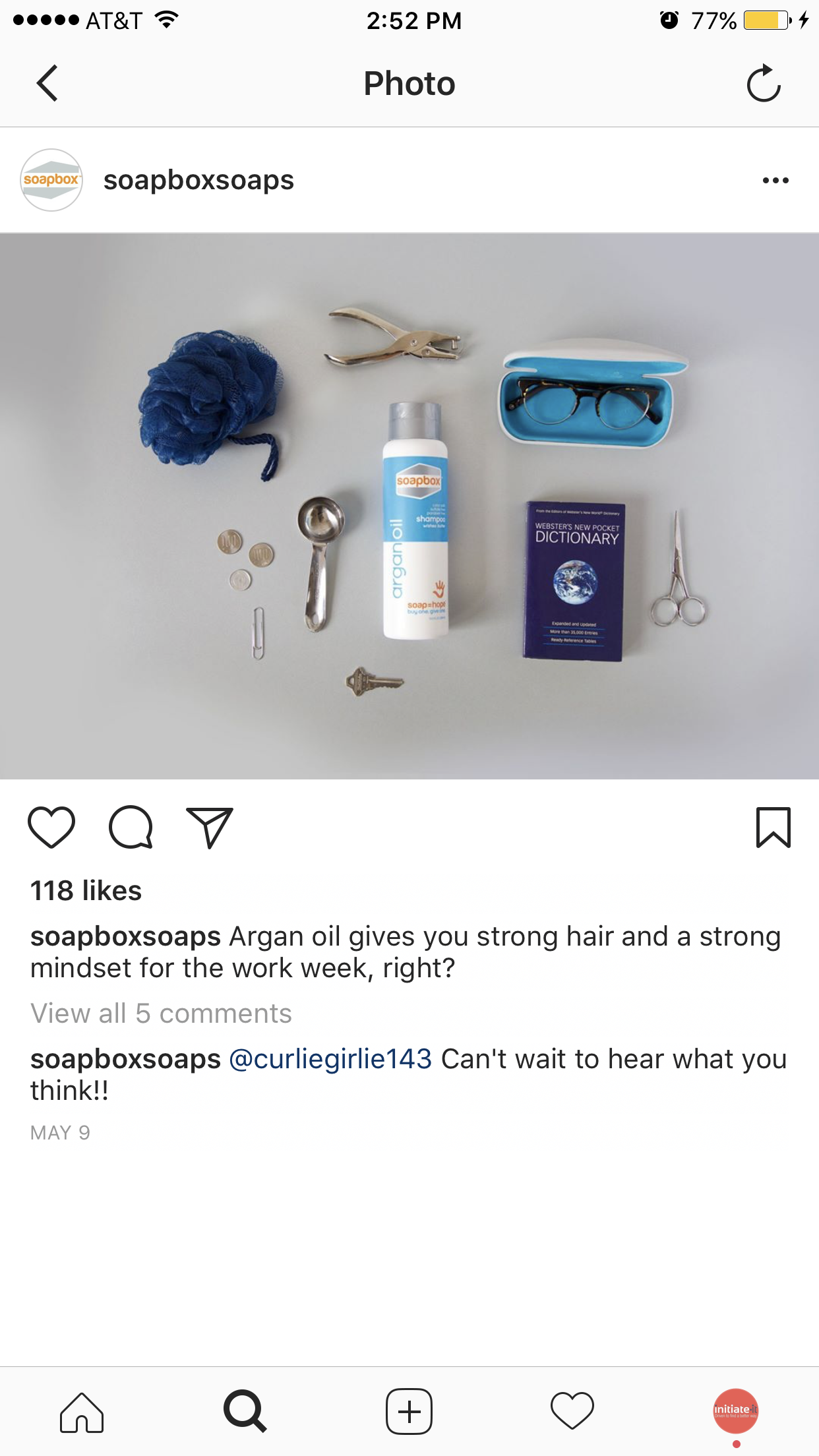 For those of you who don't know, SoapBox Soaps is a soap company with a mission. For every bar of soap sold, the company provides a bar of soap to individuals in need throughout the U.S. and overseas. As featured on its Instagram account, the company has mastered the art of clean photography. These simple images offer an easy way to display their products to their followers. In addition to these images, the company shares photos supporting their natural ingredients and the communities they have helped. Through utilizing product media and community imagery, the company continues to spread their story and mission.
VANS – @vans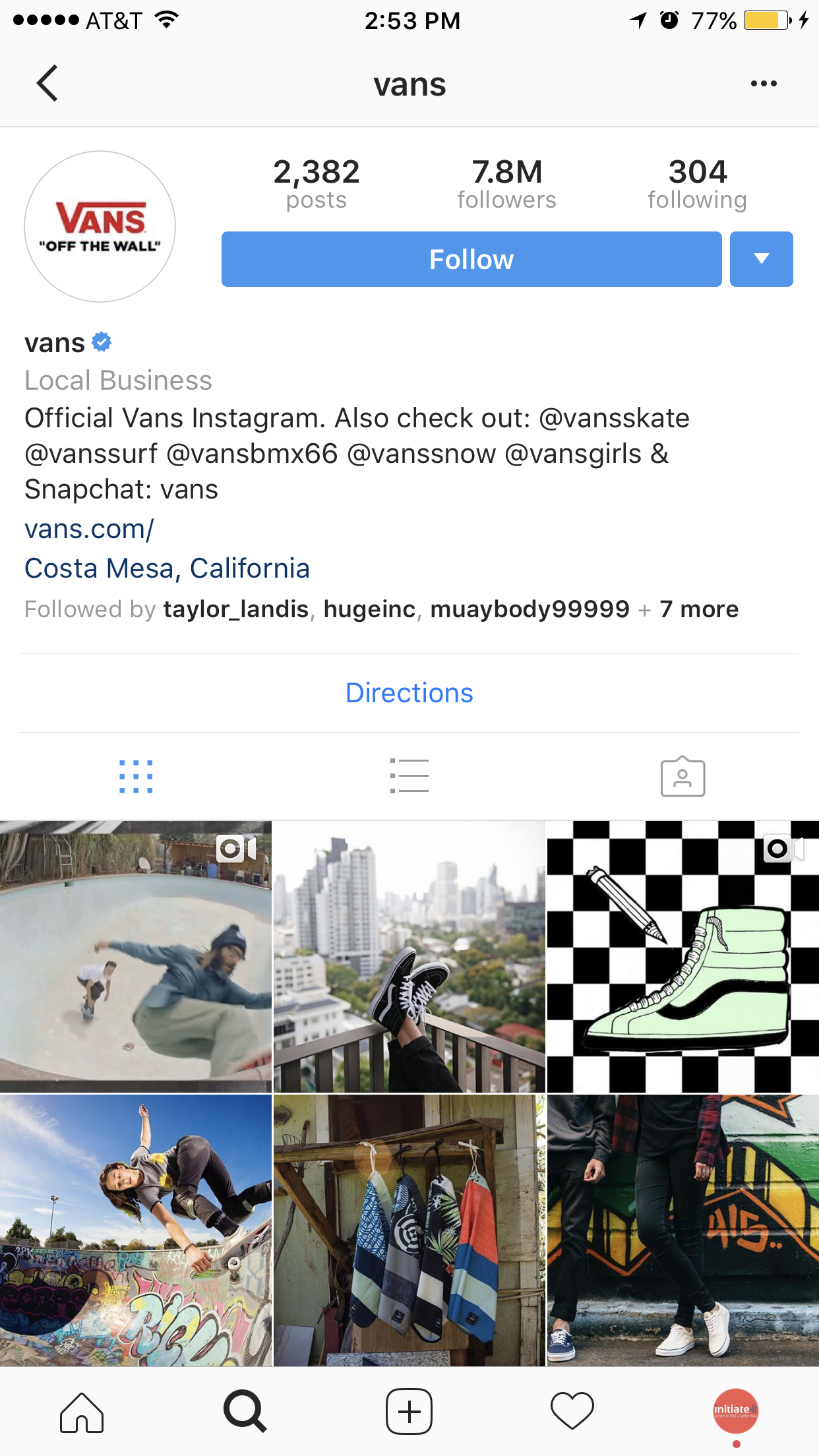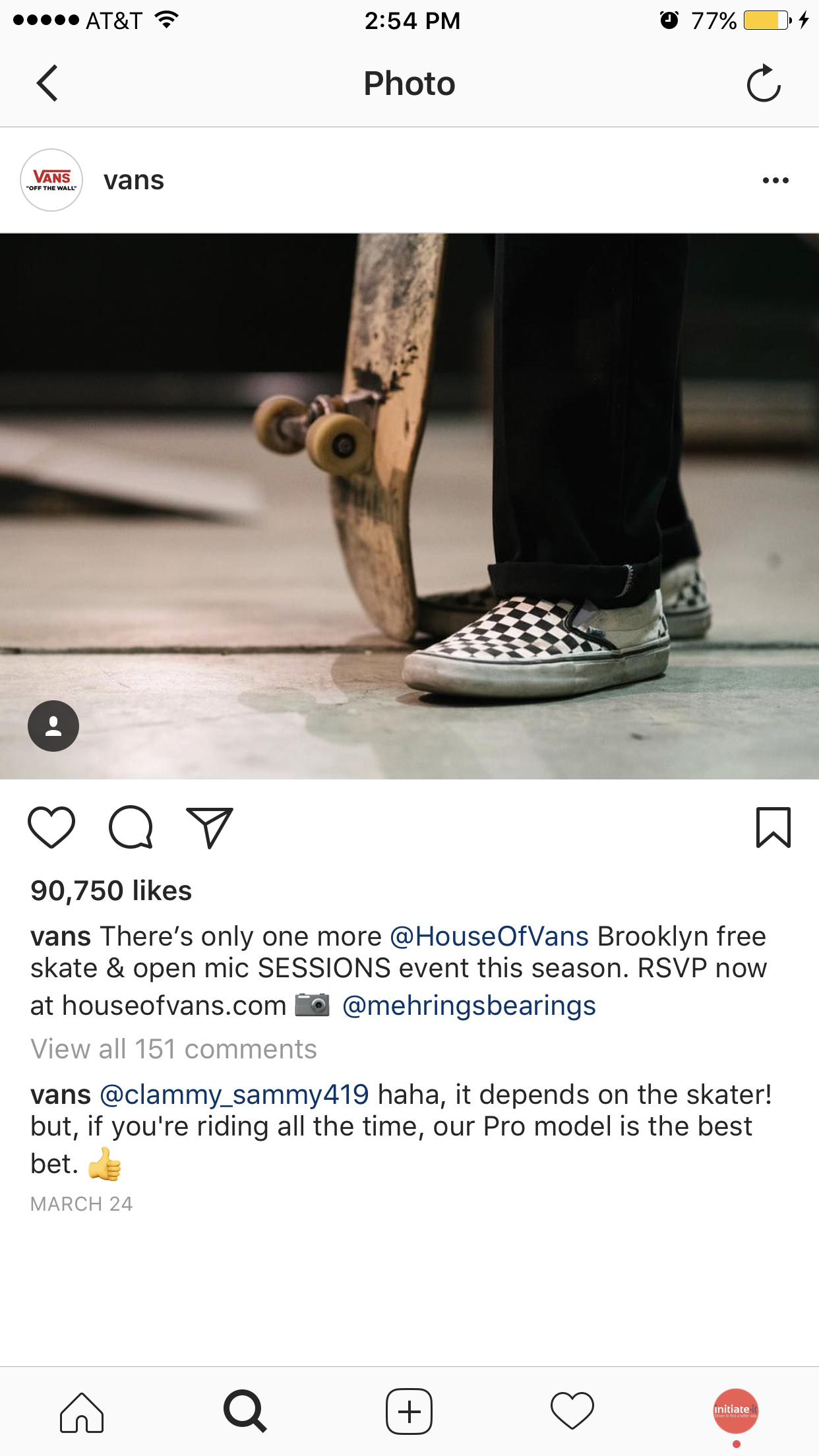 There is a reason Vans has over 7 million followers. This account allows the company to display their product lines while representing the company culture. Van's target demographic consists of those individuals living an adventurous, action packed life. They share a common love for action sports such as skating, surfing, snowboarding, and BMX. Vans' Instagram images are centered around this surf/skate culture. This social theme allows the company to reach their target follower base.
OFF LEASH K9 TRAINING, LLC – @offleashk9training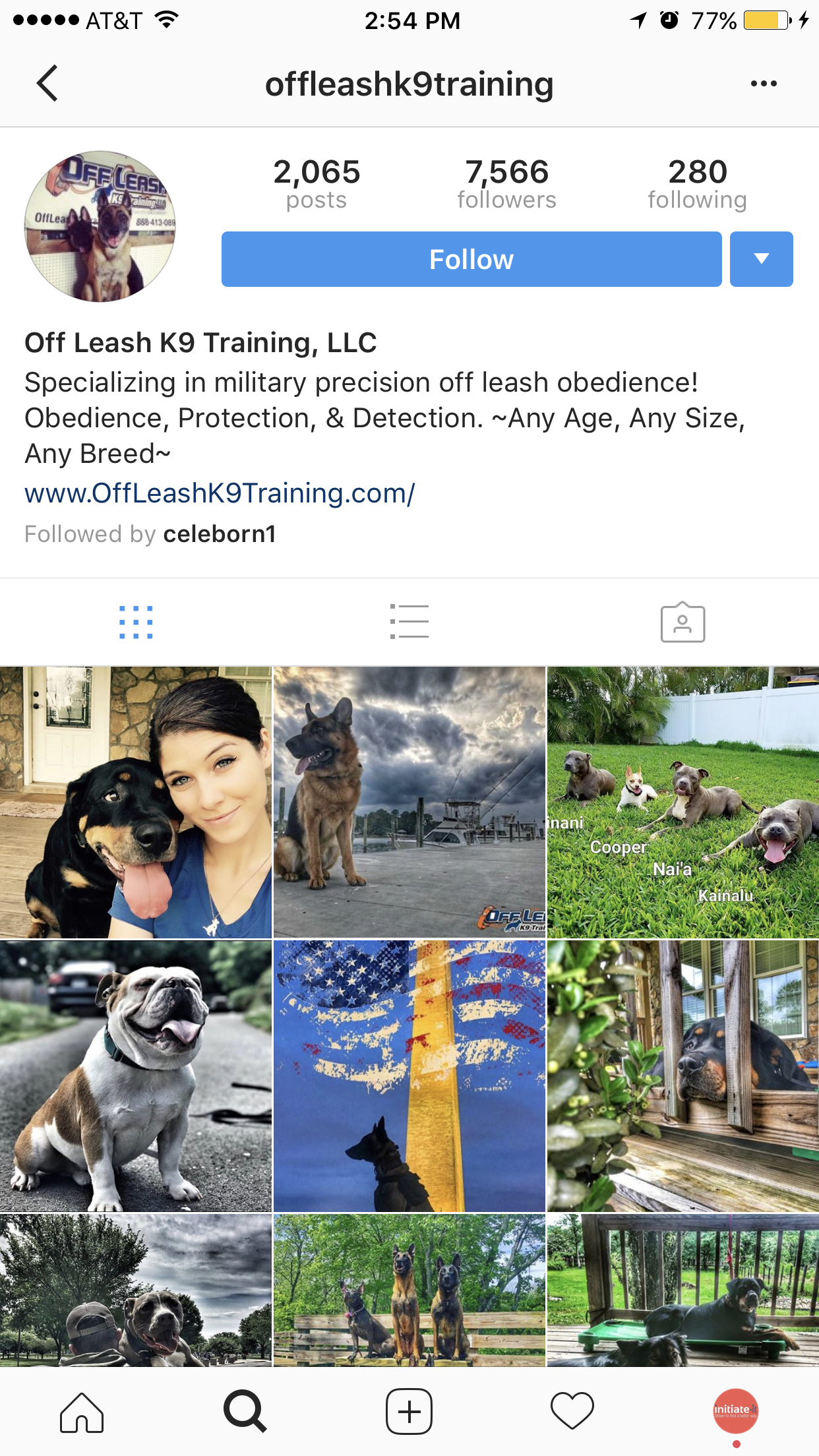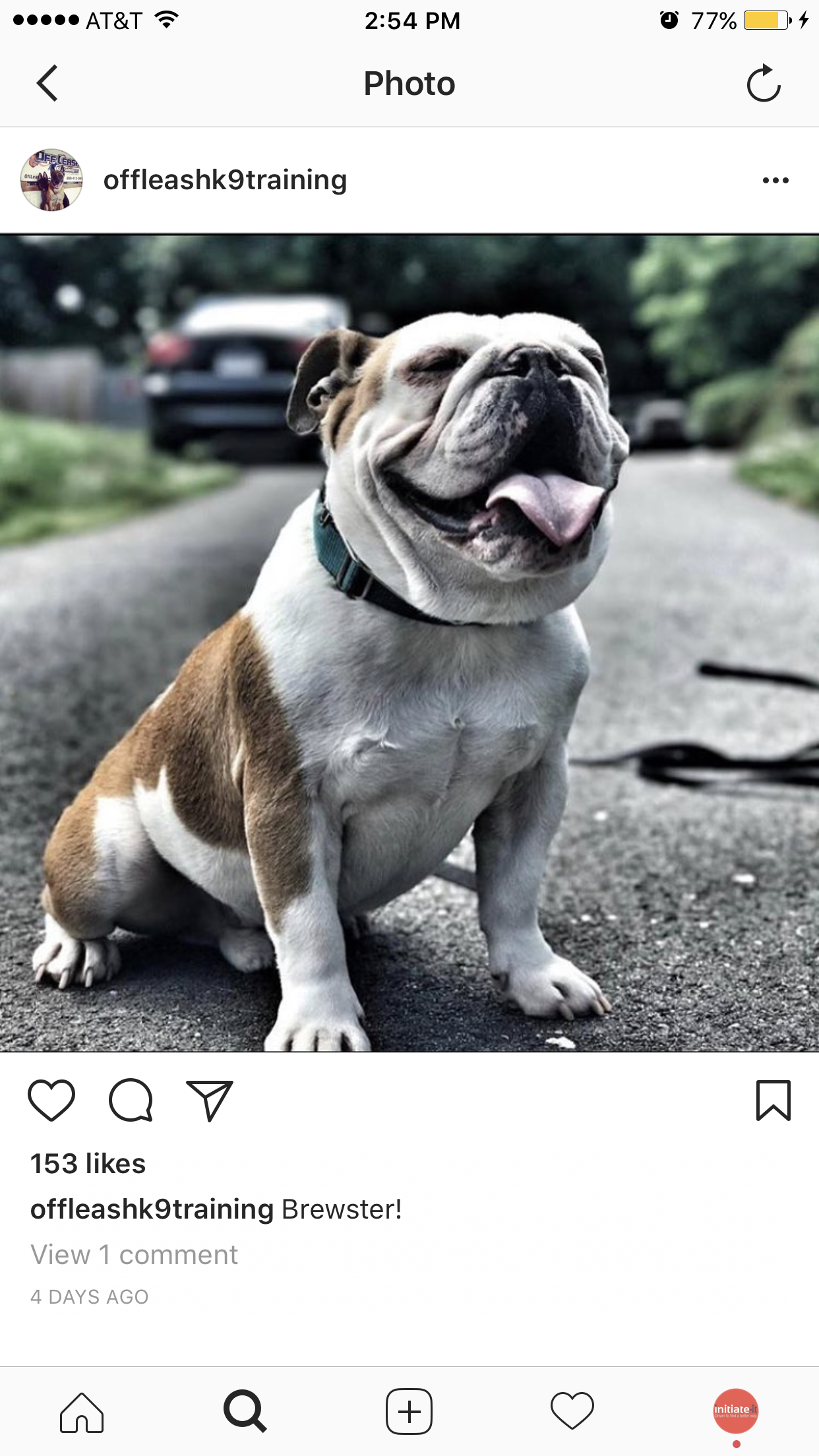 Off Leash K9 Training is a dog training franchise based out of Northern Virginia. With the multitude of dog focused accounts, Off Leash K9 still, manages to stand out from the crowd. Not only does the company share fun images of their canine clients but also displays their training abilities through video posts. These videos help Off Leash differentiate from the cute dog videos overloading Instagram. These videos help the company attract dog lovers and potential customers by displaying the services Off Leash provides.
THE NATIONAL – @thenationalva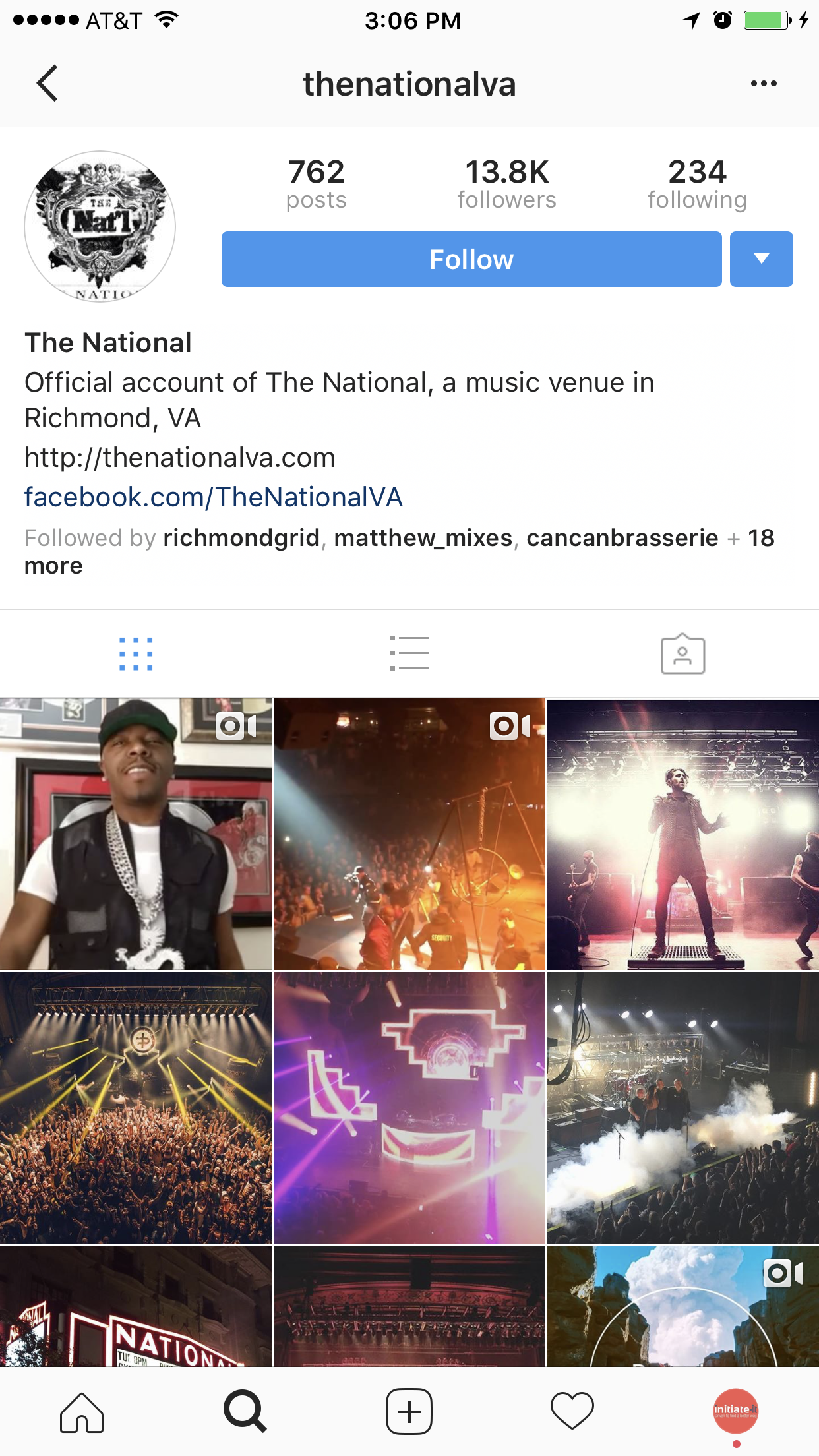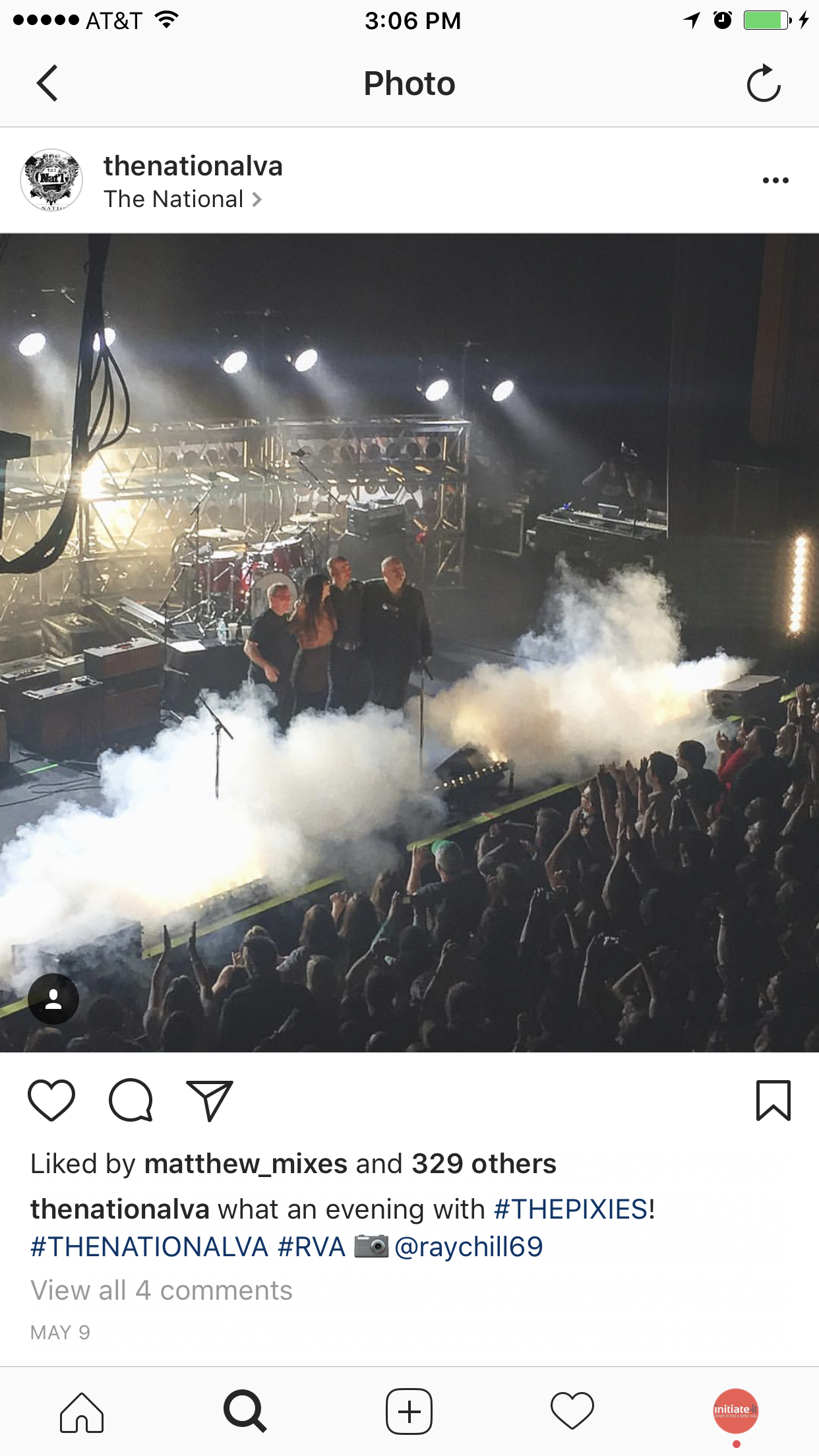 The National, a small music venue in Richmond, has developed a strong Instagram presence within the community. Their Instagram homepage represents the venue, as well as the artists that have played there.  This consistent look and feel helps followers get a sense of the venue atmosphere. You don't need to be a live music fan to love this account. The colors & setting will help the ignite the creative spark in you.
RED BULL – @redbull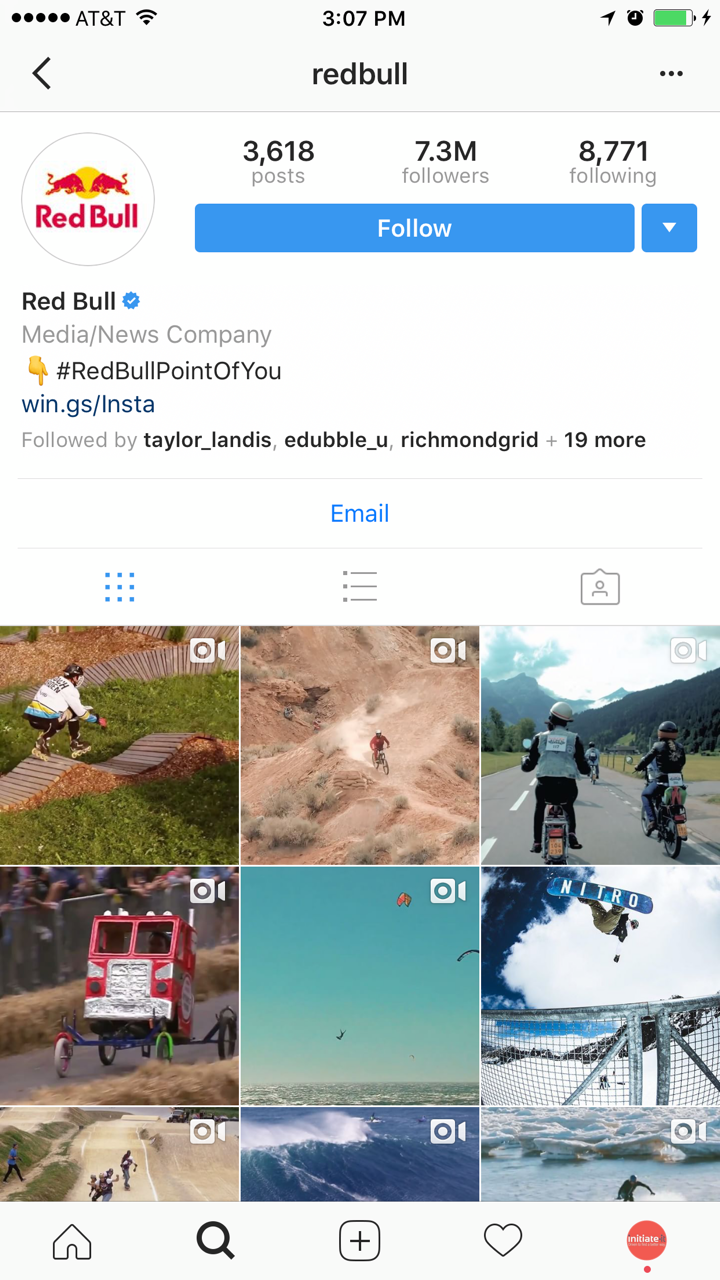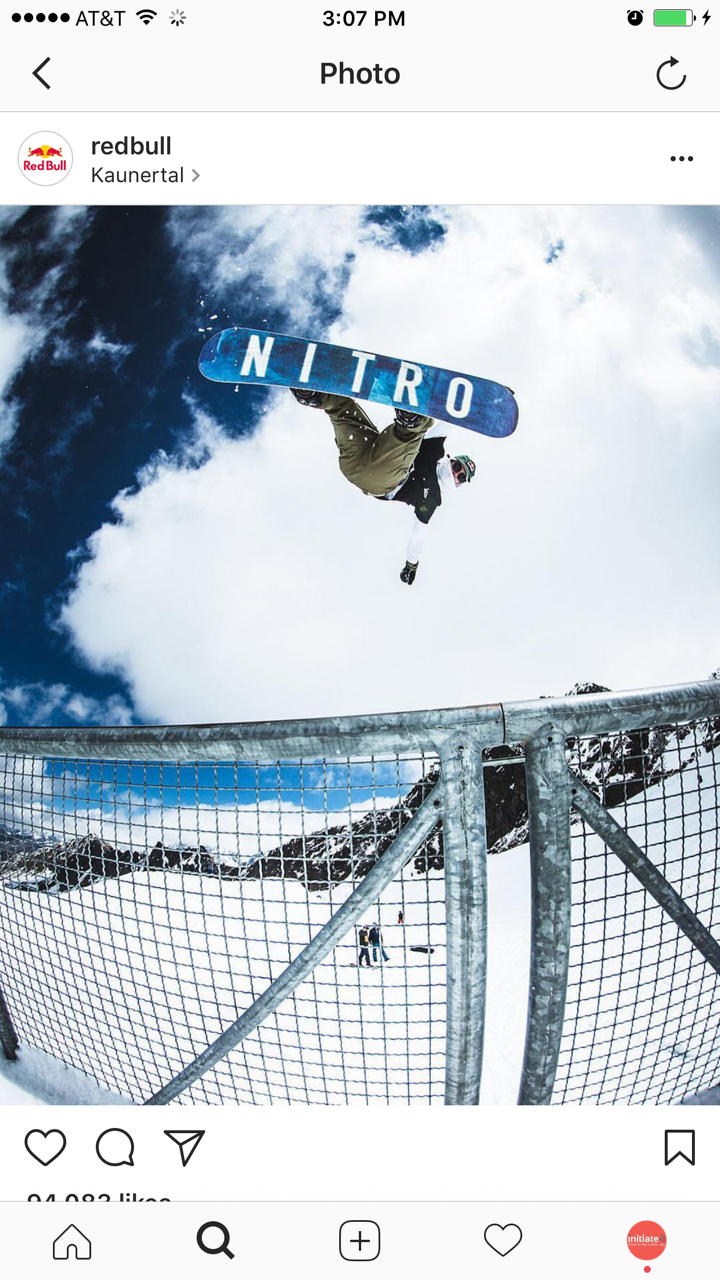 Looking for your wings? Well if you visit Red Bull's Instagram account, you will find them. Or, at least people who have found there's. Red Bull's Instagram account is full of videos surrounding individuals performing daring stunts & skills. Snowboarding, Sky Surfing, Skating, & Rock Climbing are some activities you will see on the channel. This supports the brand motto while featuring the culture the brand strives to be a part of.
ADOBE – @adobe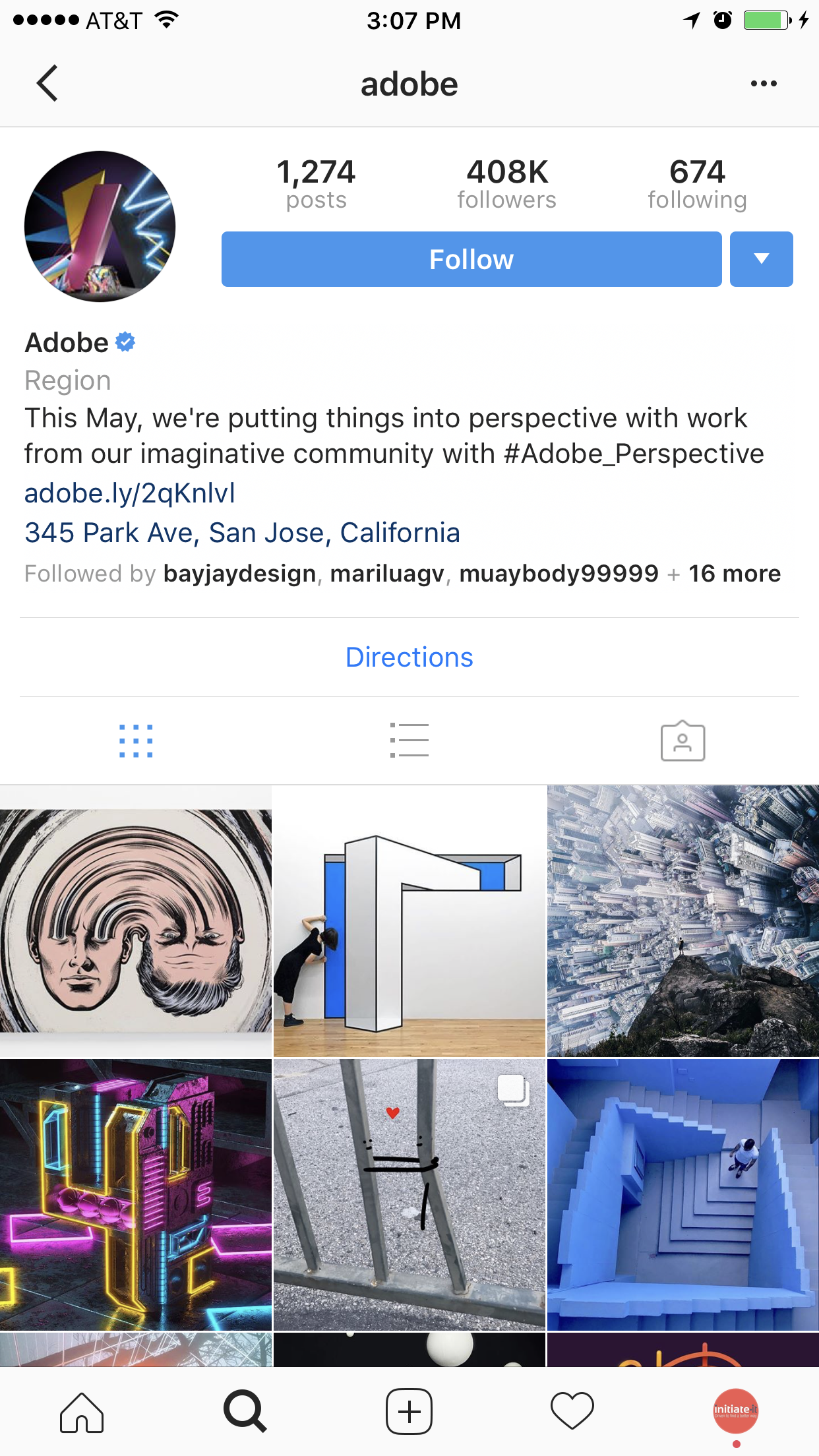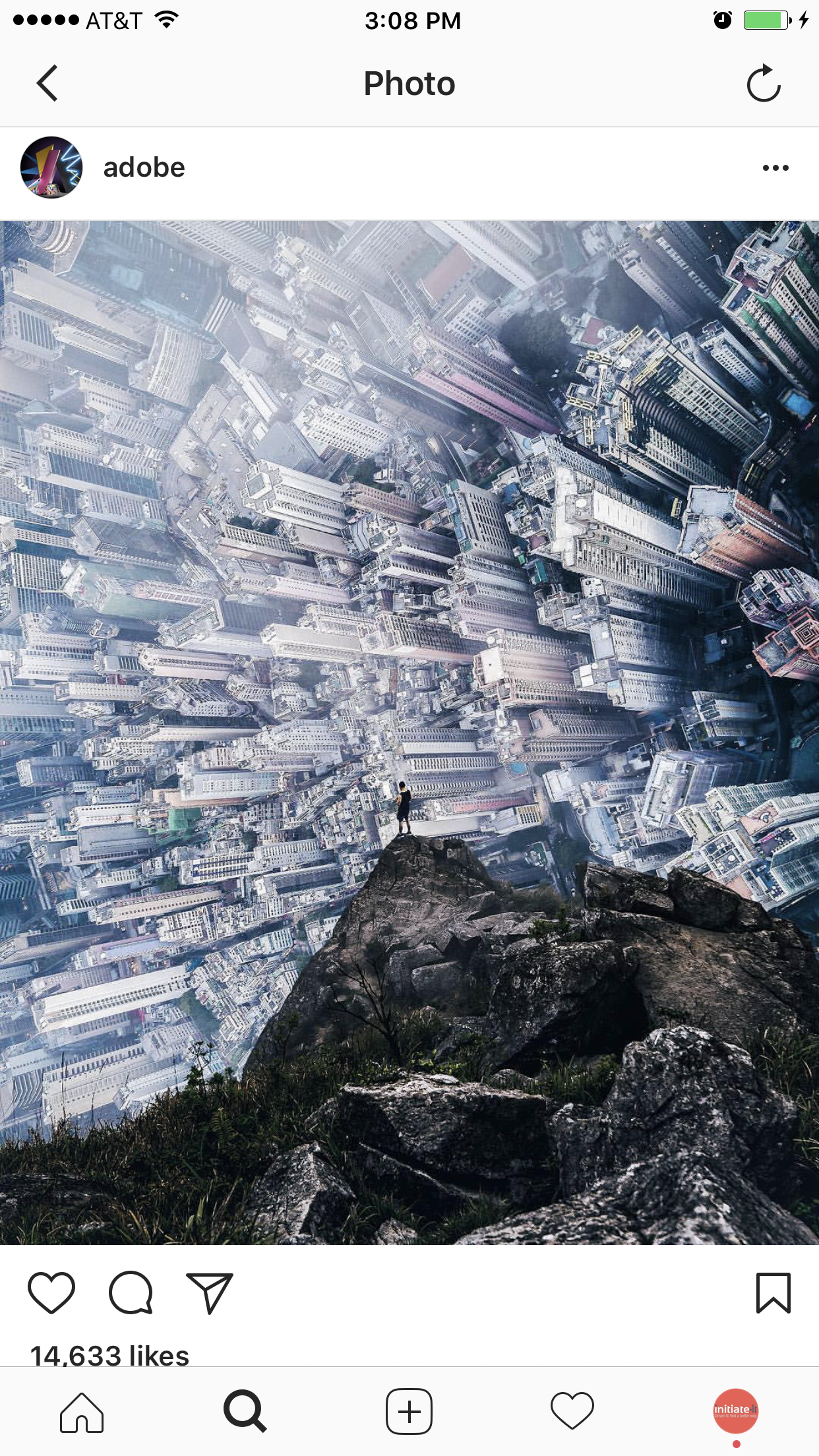 If you are looking for inspiration, Adobe is the account to follow. On this account, the company shares abstract, computer generated images. This month, the company utilized work from their imaginative community who shared images with #Adobe_Perspective.  Similar to GoPro's strategy, this allows Adobe to display their product abilities while interacting with current Adobe fans and users.
CANVA – @canva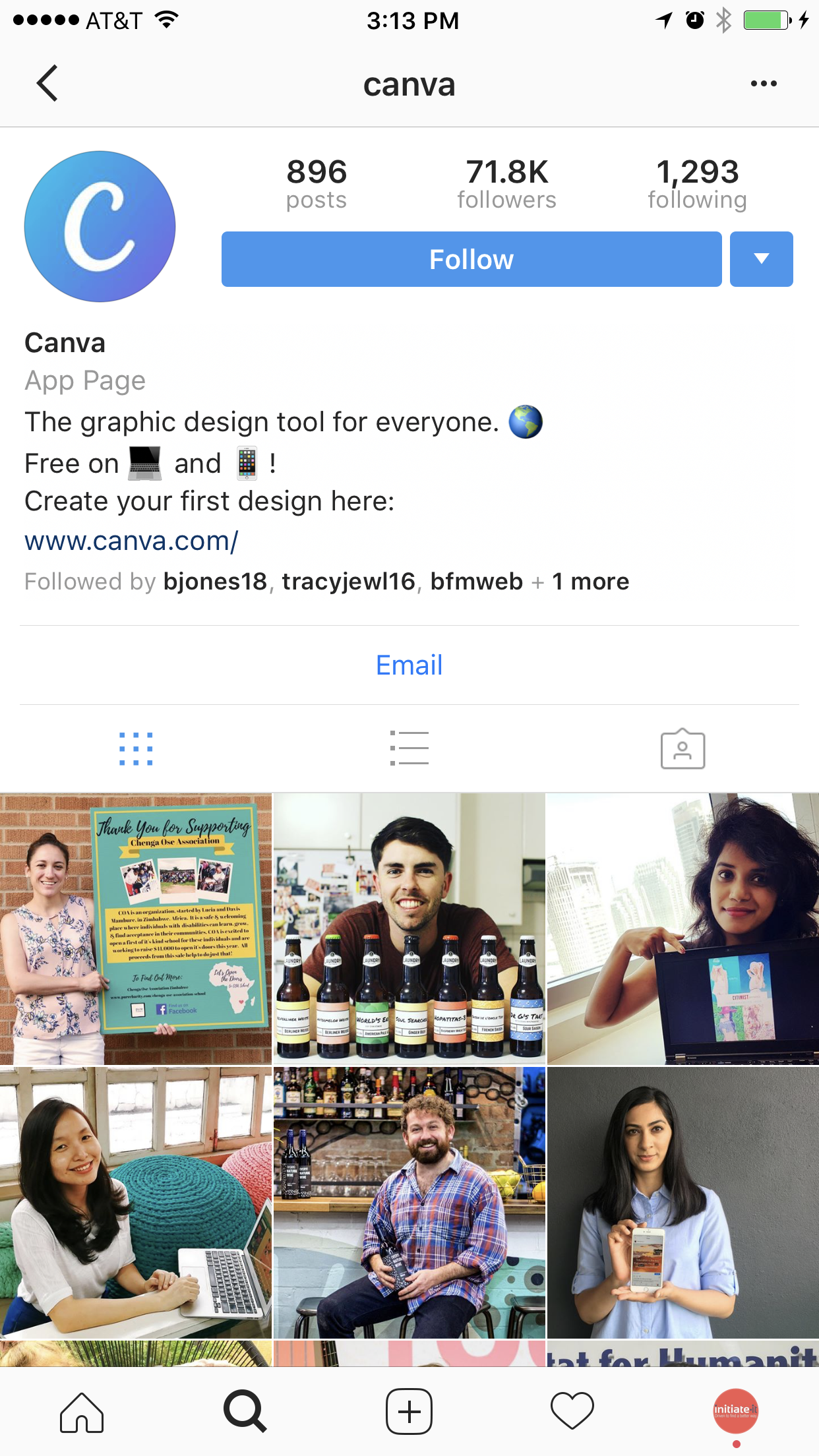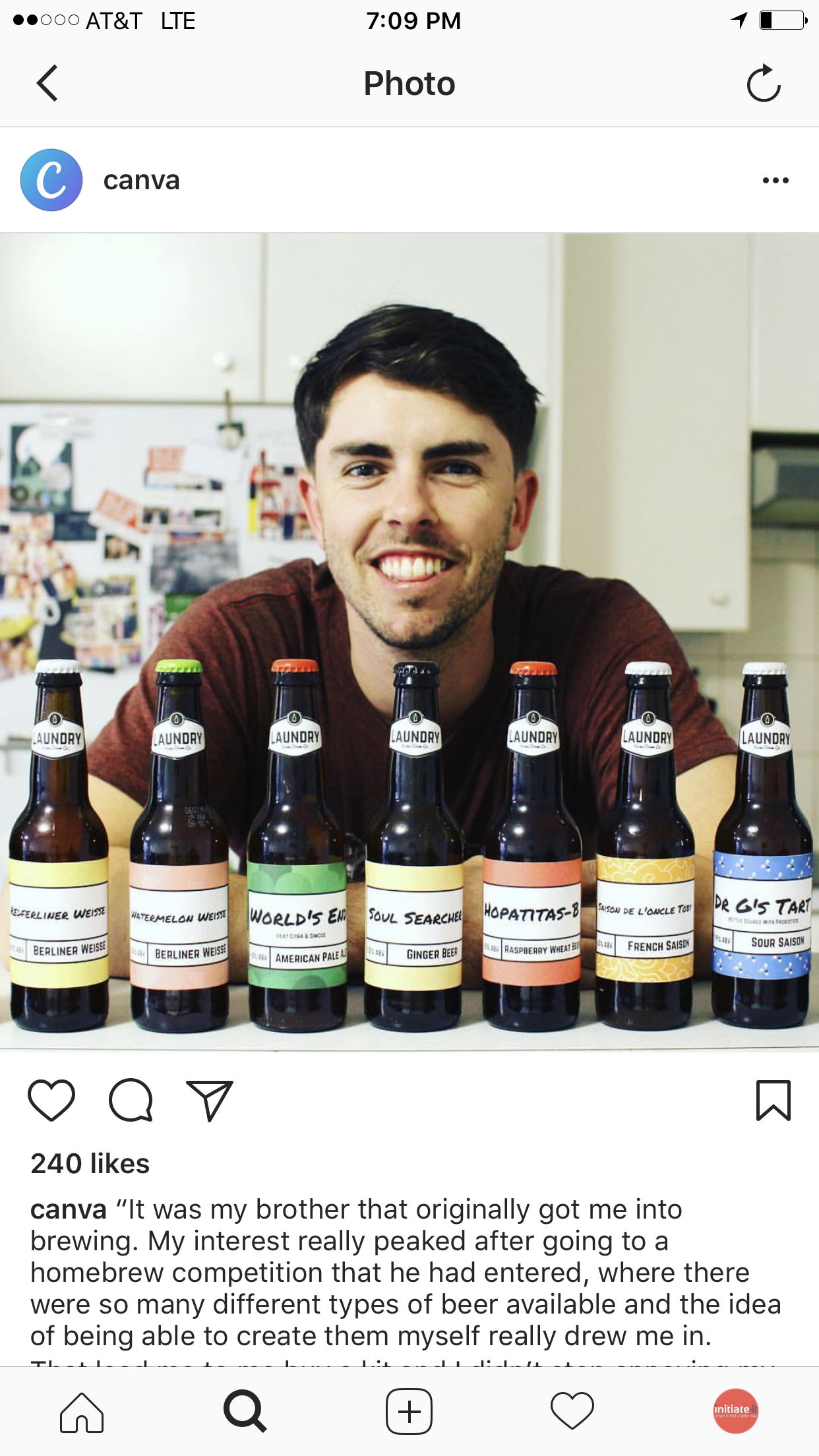 Find creative inspiration for your dreams! The Canva account features users' stories of how they utilize Canva products for their businesses, missions, & goals. From beer labels to fundraiser flyers the Canva Instagram channel shows endless ways to create through the company's products. Not only does this promote Canva, but it also promotes the start-ups & non-profits developed by its current customers.
OREO – @oreo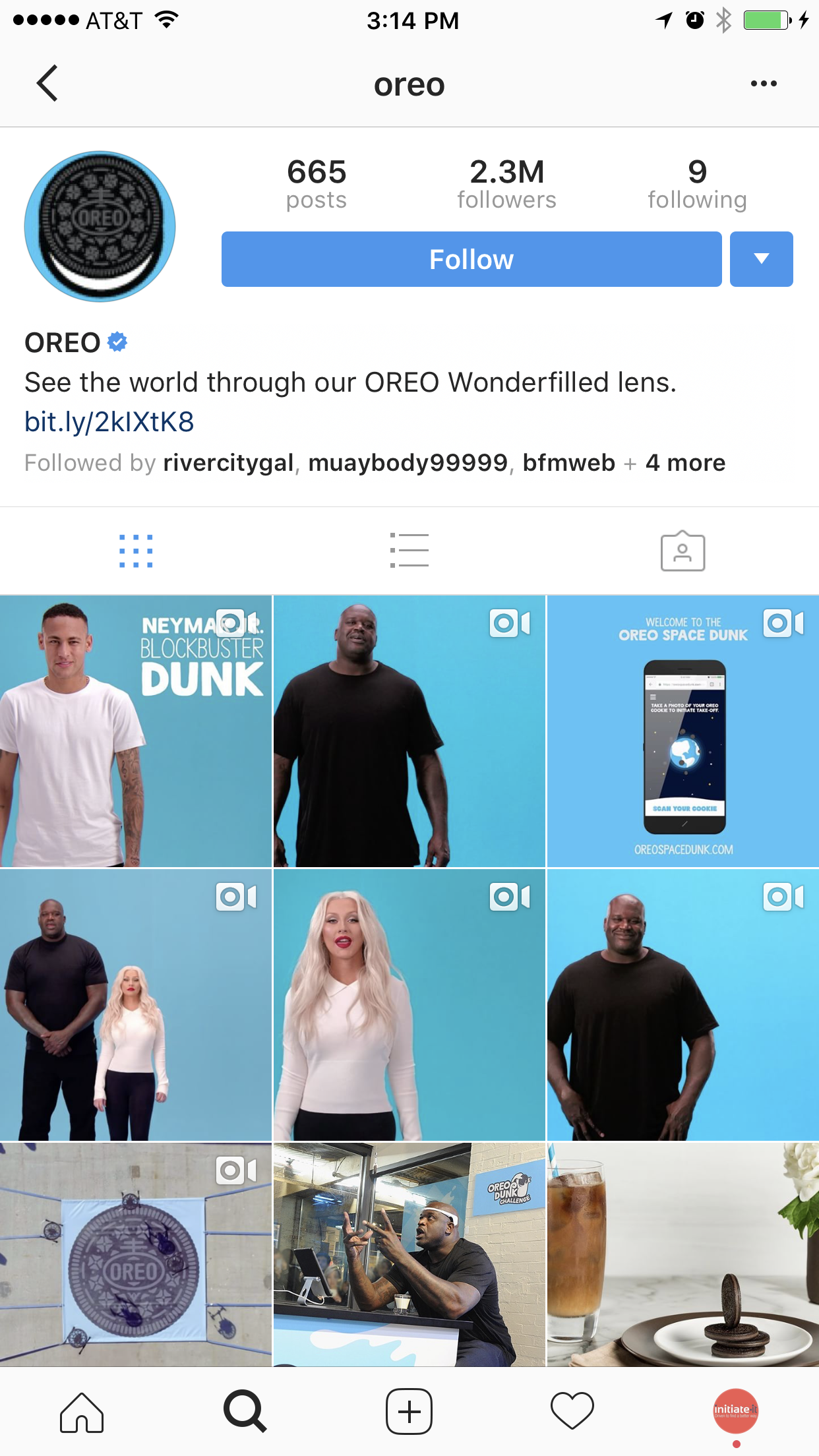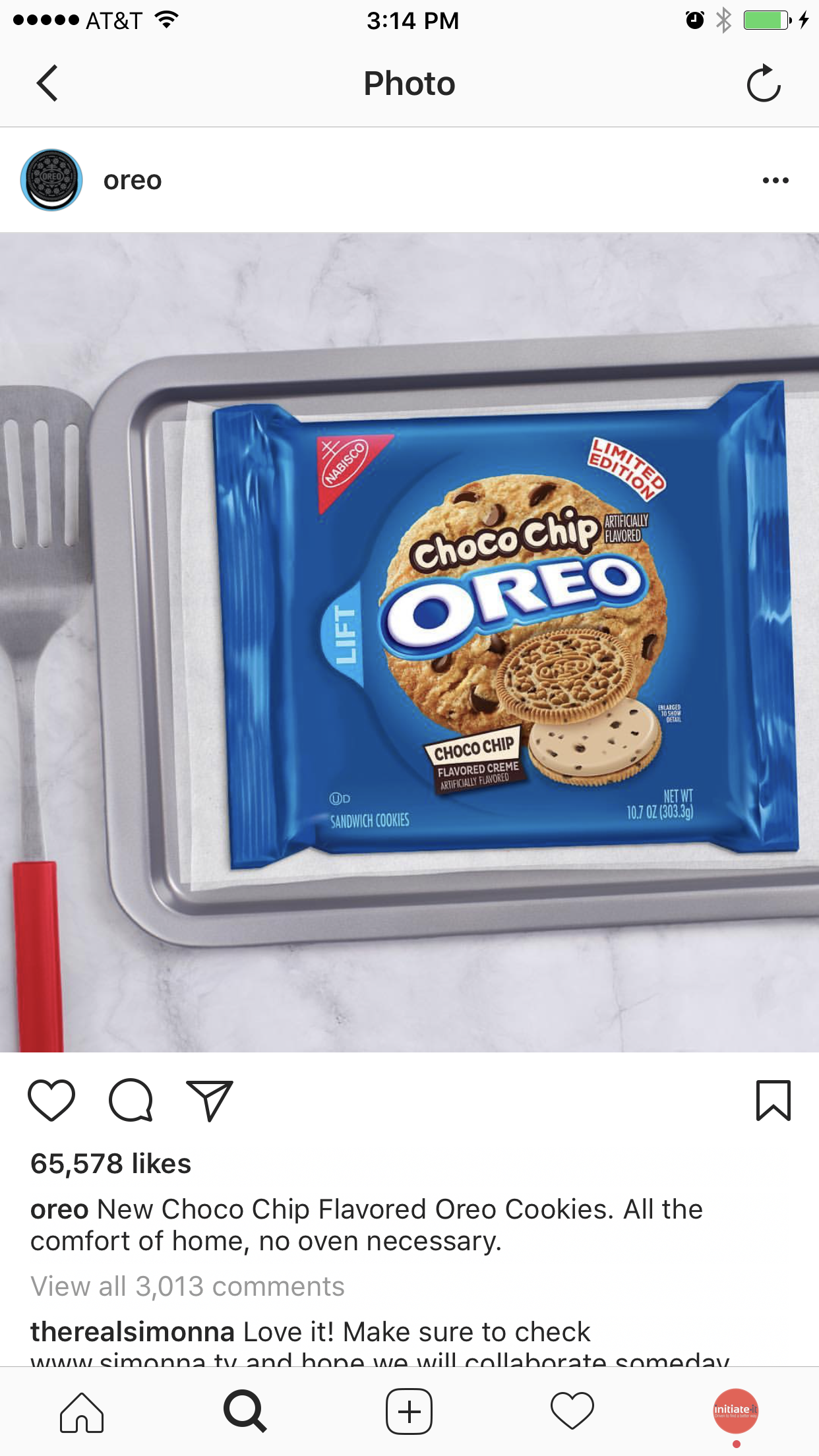 Through its rich imagery & celebrity spots, Oreo stands out amongst the other brands featured on this list. The account images stick to a consistent theme, utilizing the Oreo package blue. Even though the account sticks to this standard blue theme, it still manages to put a creative twist on the Oreo name. Each new product image is presented in a creative way such as the above, Choco Chip Oreo.  If you are in a creative rut this account can help you find your inspiration.
NIKE – @nike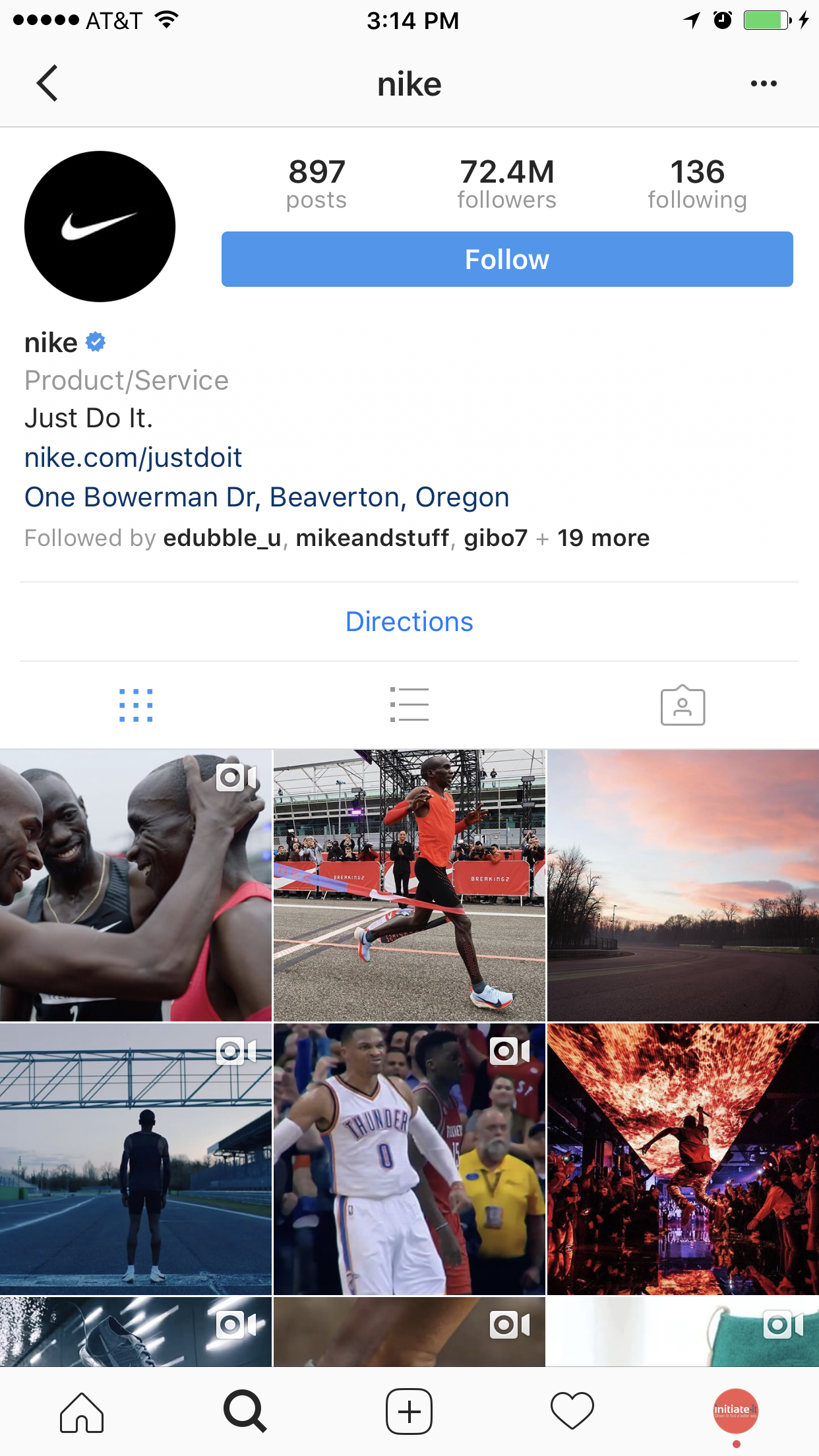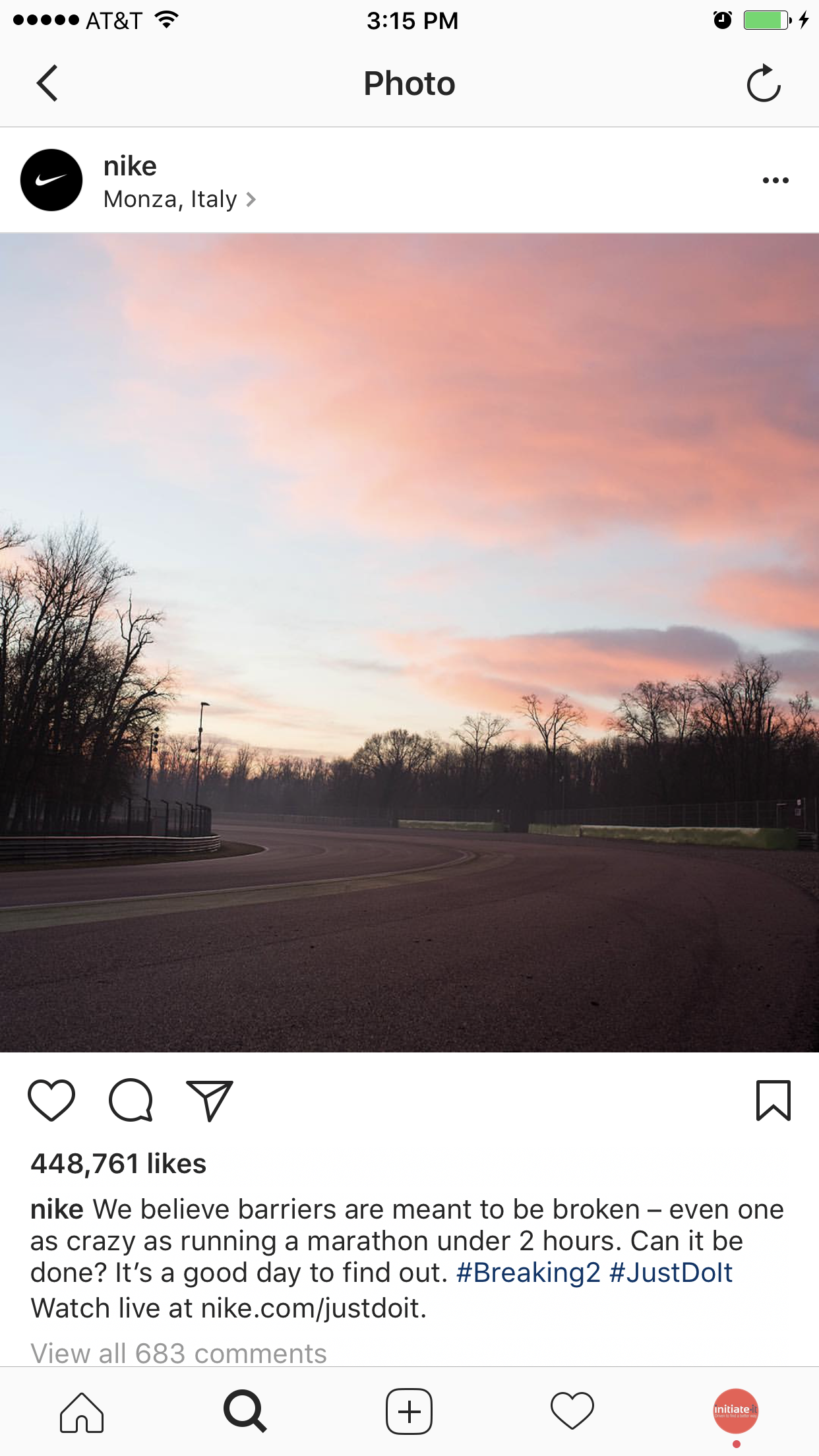 Looking for life inspiration from top athletes around the world? Look no further! Nike's Instagram account successfully represents the athletes the company supports as well as their loyal customer base. Each picture and video reflects the idea that Nike sneakers are not just a shoe to be worn by professional athletes but by average sports enthusiasts. Each Instagram video is set to inspire and innovate its followers.
ROXY – @roxy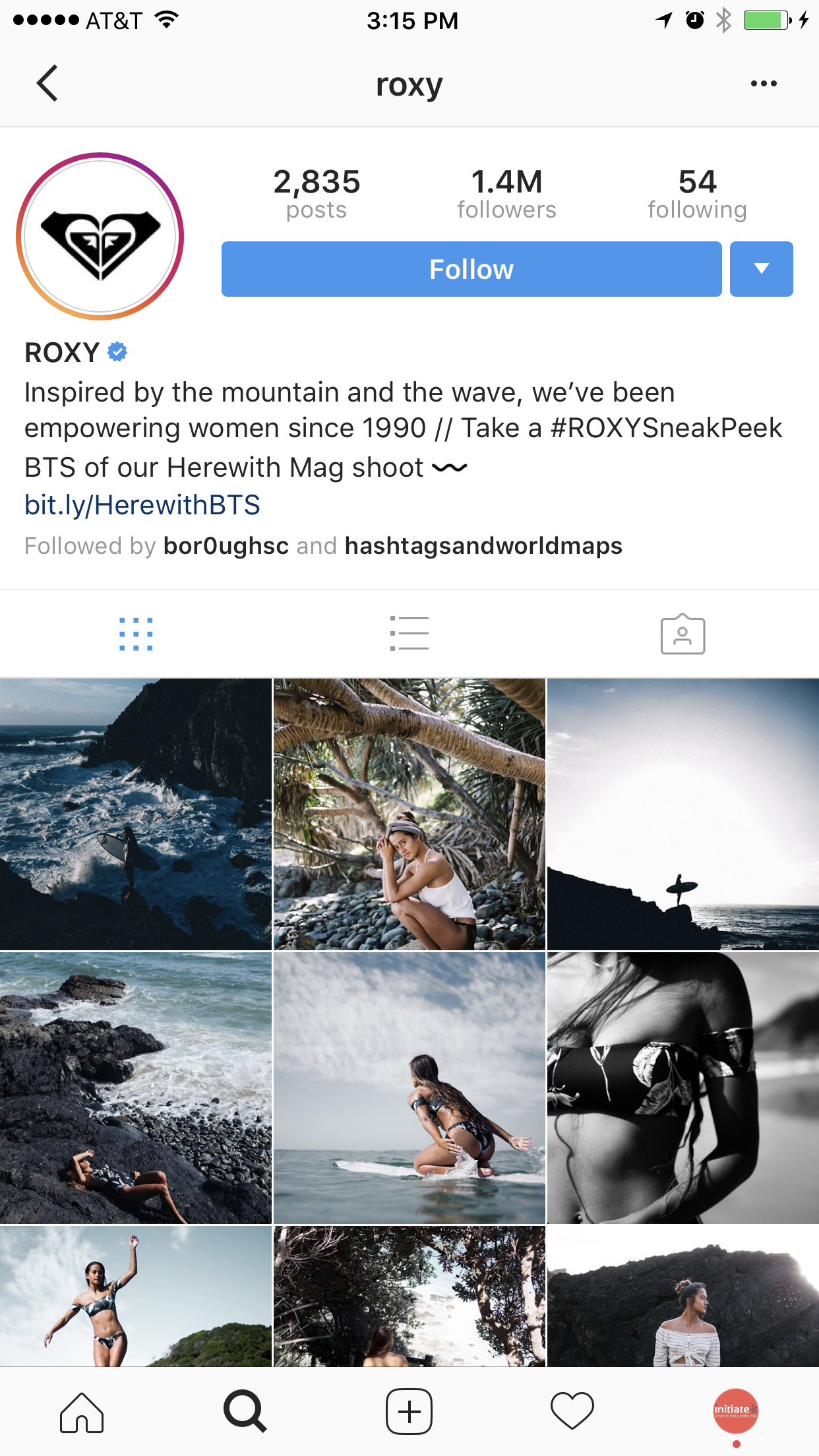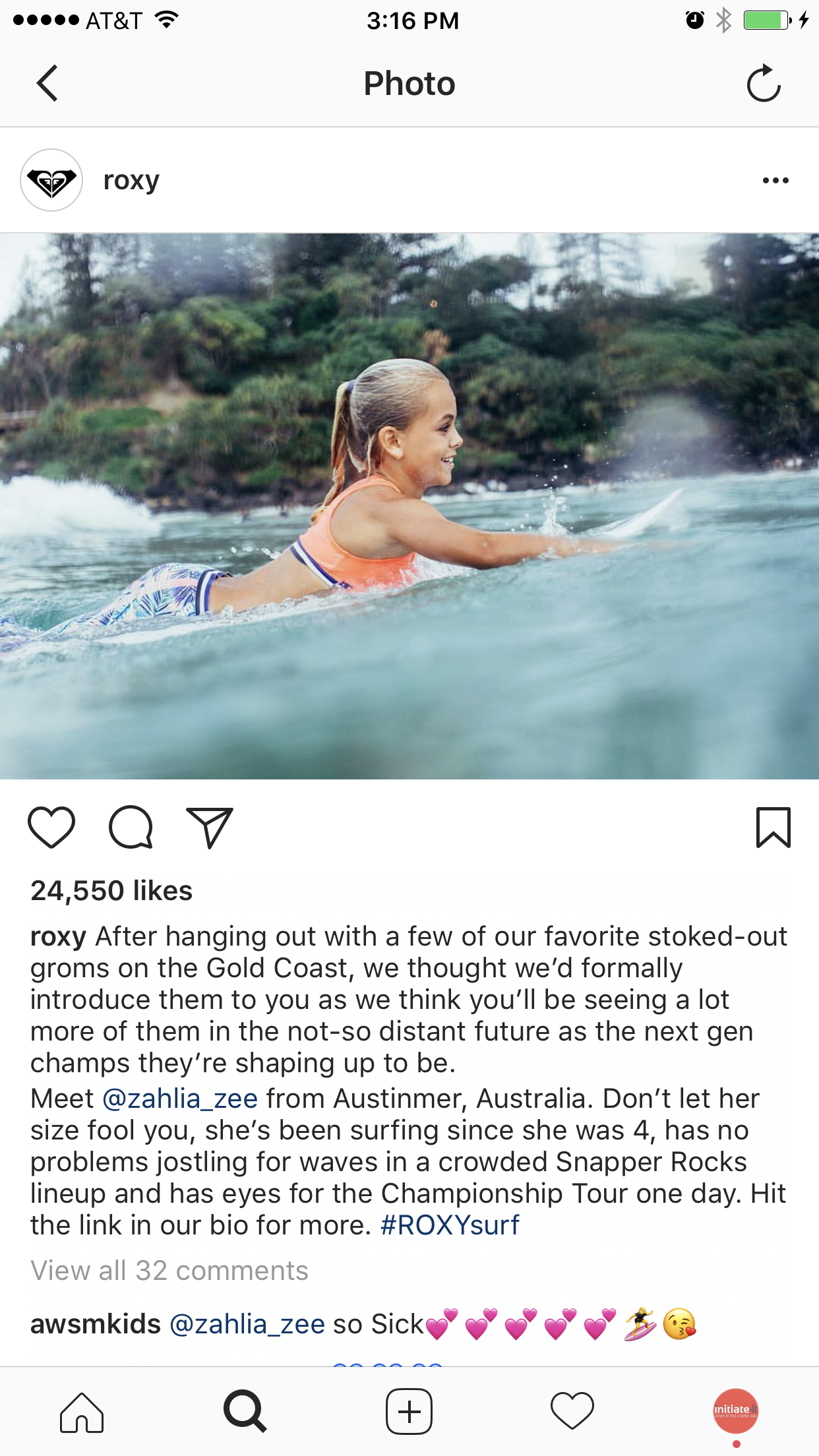 The Roxy Instagram account successfully reflects the company's mission to empower women. Each image emphasizes girl power, strength, and courage while displaying the Roxy product lines. Through featuring female athletes and strong girls, these images are able to capture the mountain and wave lifestyle that the Roxy brand thrives upon. This account is a great example of how a brand can develop its social presence not simply around their products but around the people behind it.
TACO BELL – @tacobell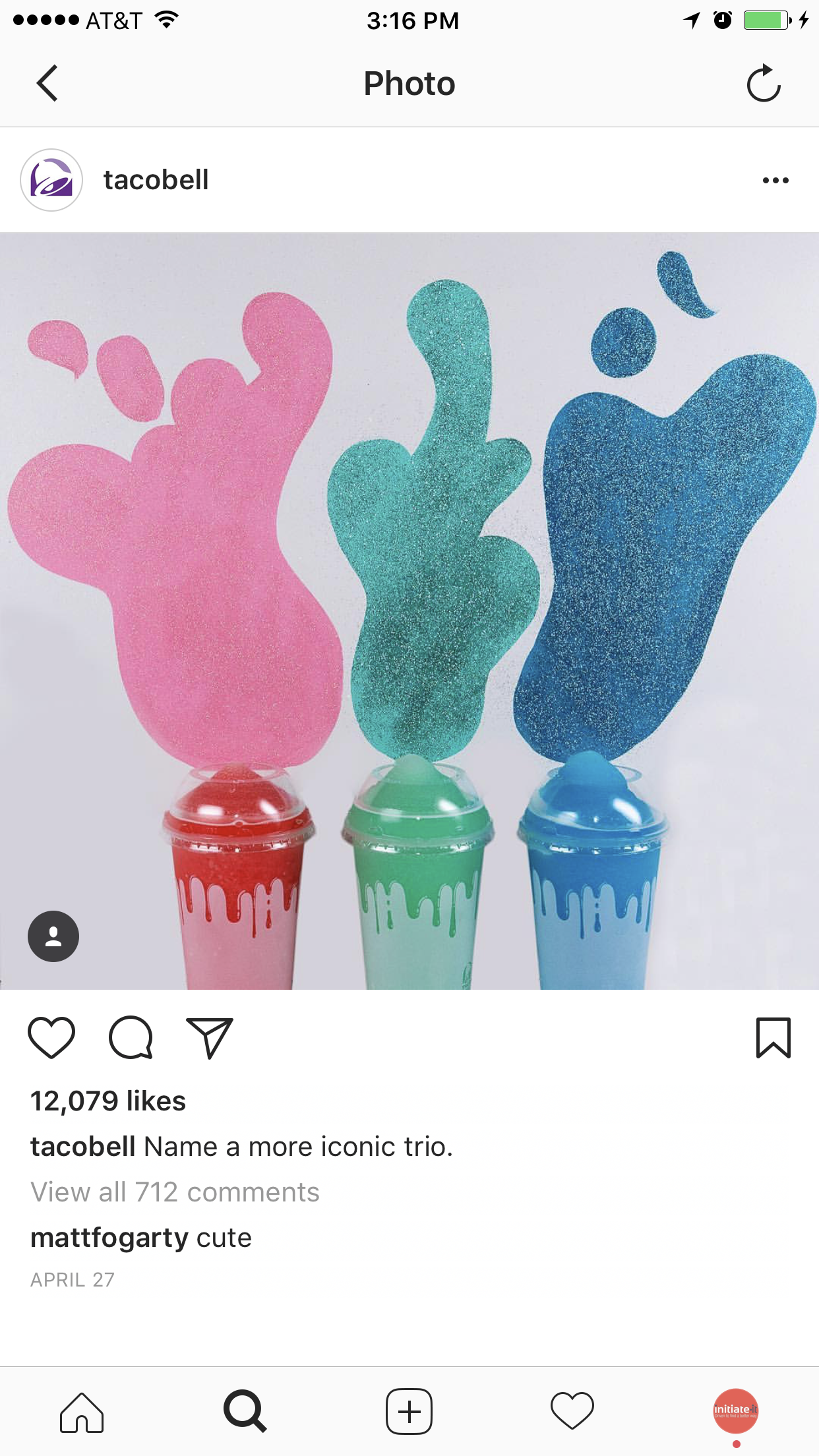 Hungry for a creative spark? Head over to Taco Bell's Instagram page. The company has found a way to display its food products while standing out from other Fast Food restaurants. Through the use of abstract backgrounds, the account displays the company's vibrant product colors and history. This use of creative color can attract even non-fast food eaters to desire Taco Bell.
CHUBBIES – @chubbies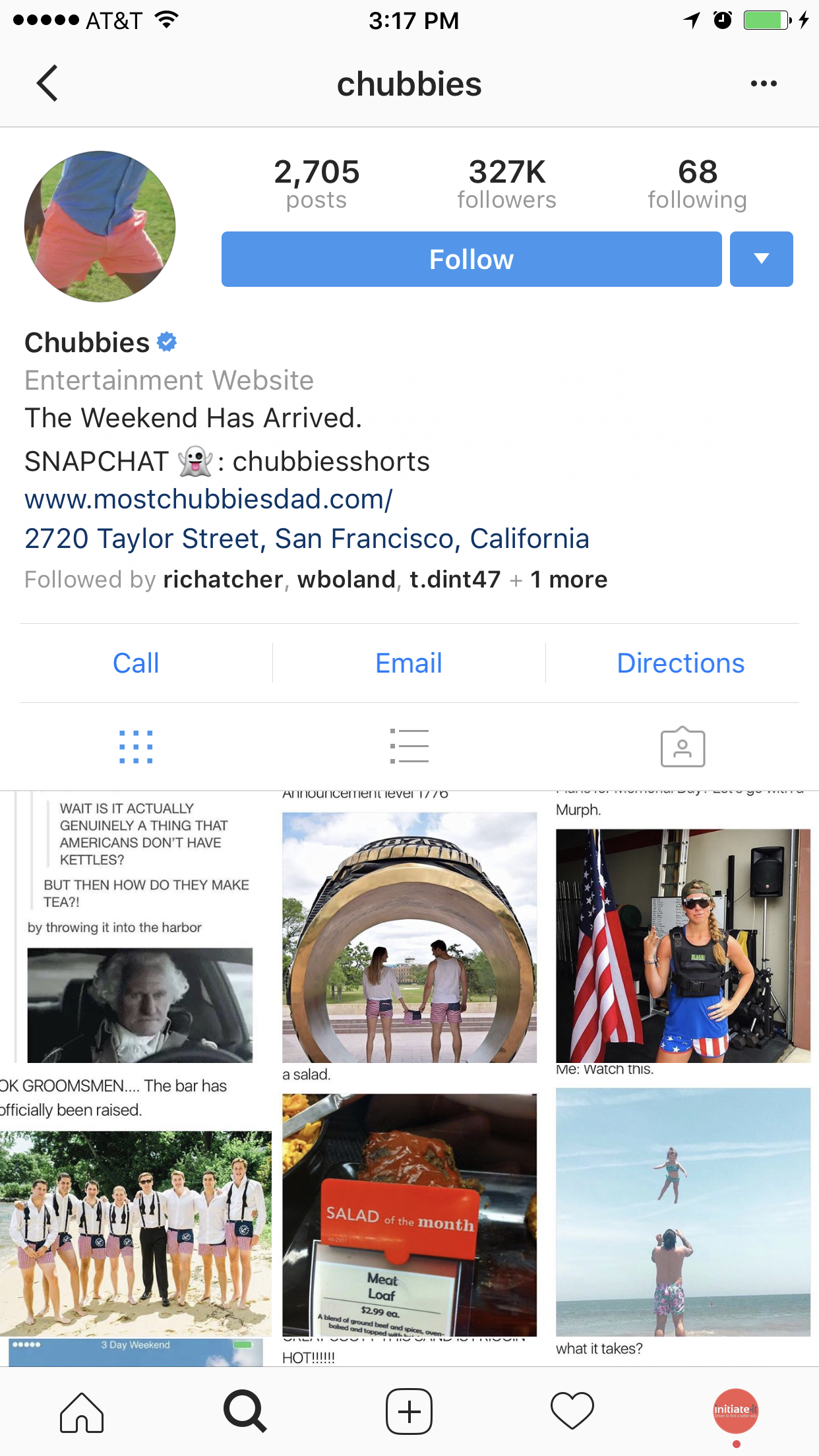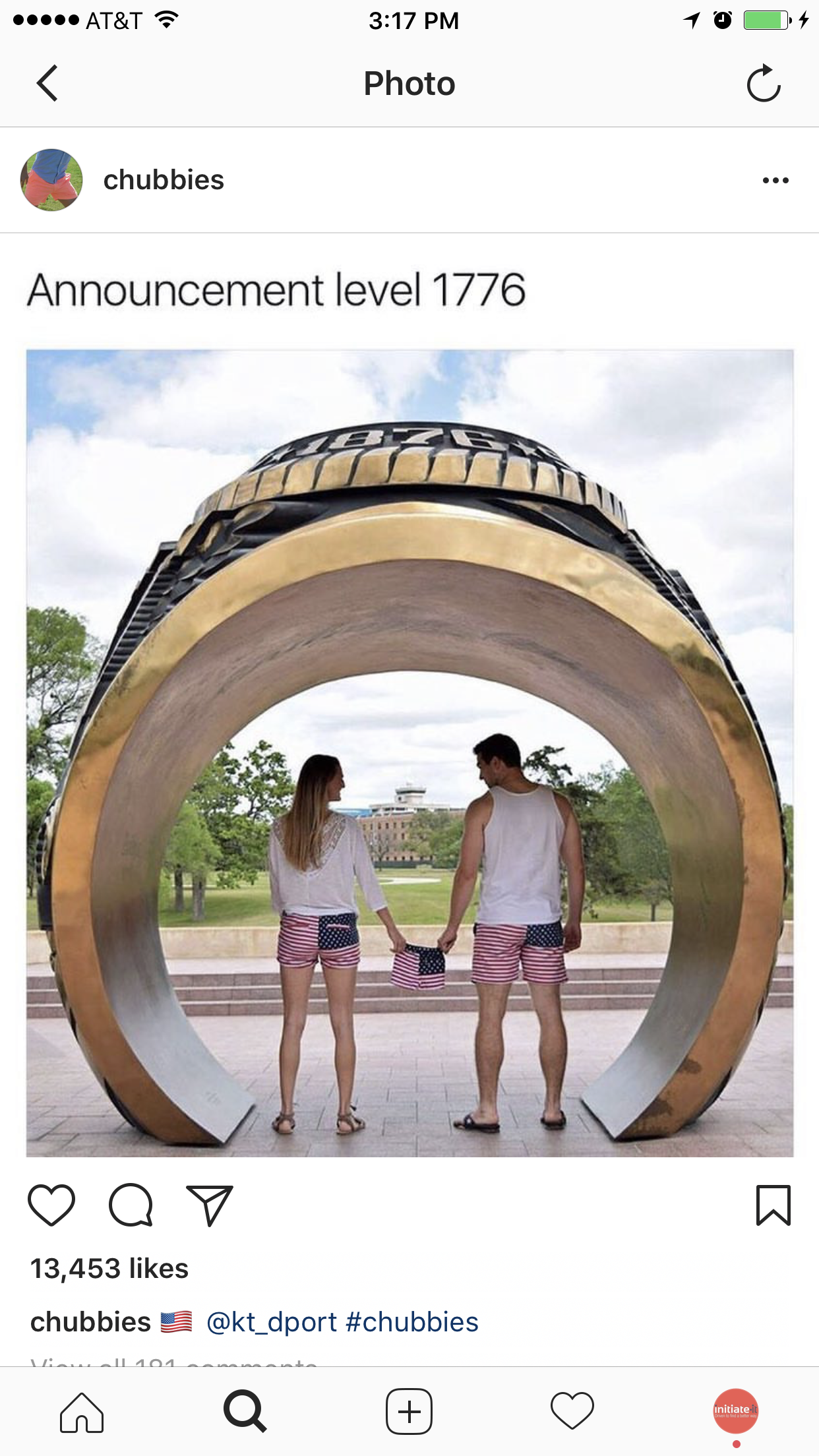 Chubbies has found a way to utilize user content with a personal spin. As seen in the post above, the brand adds commentary banner to each image. This commentary is entertaining and turns each picture into a make-shift meme. The selective nature and humor behind these images help the company reach their target fraternity/sorority audience.
INITIATE-IT – @initiateit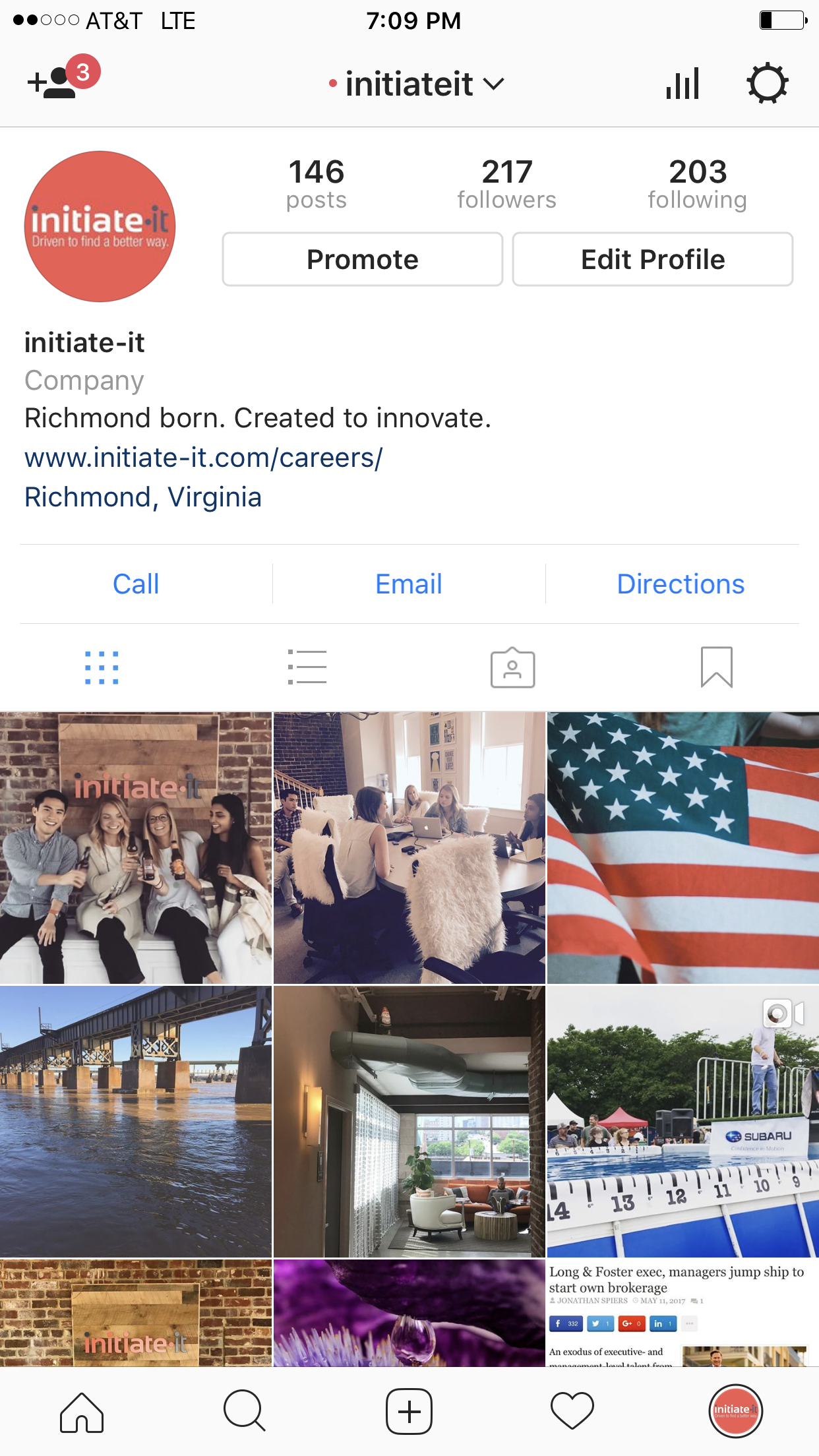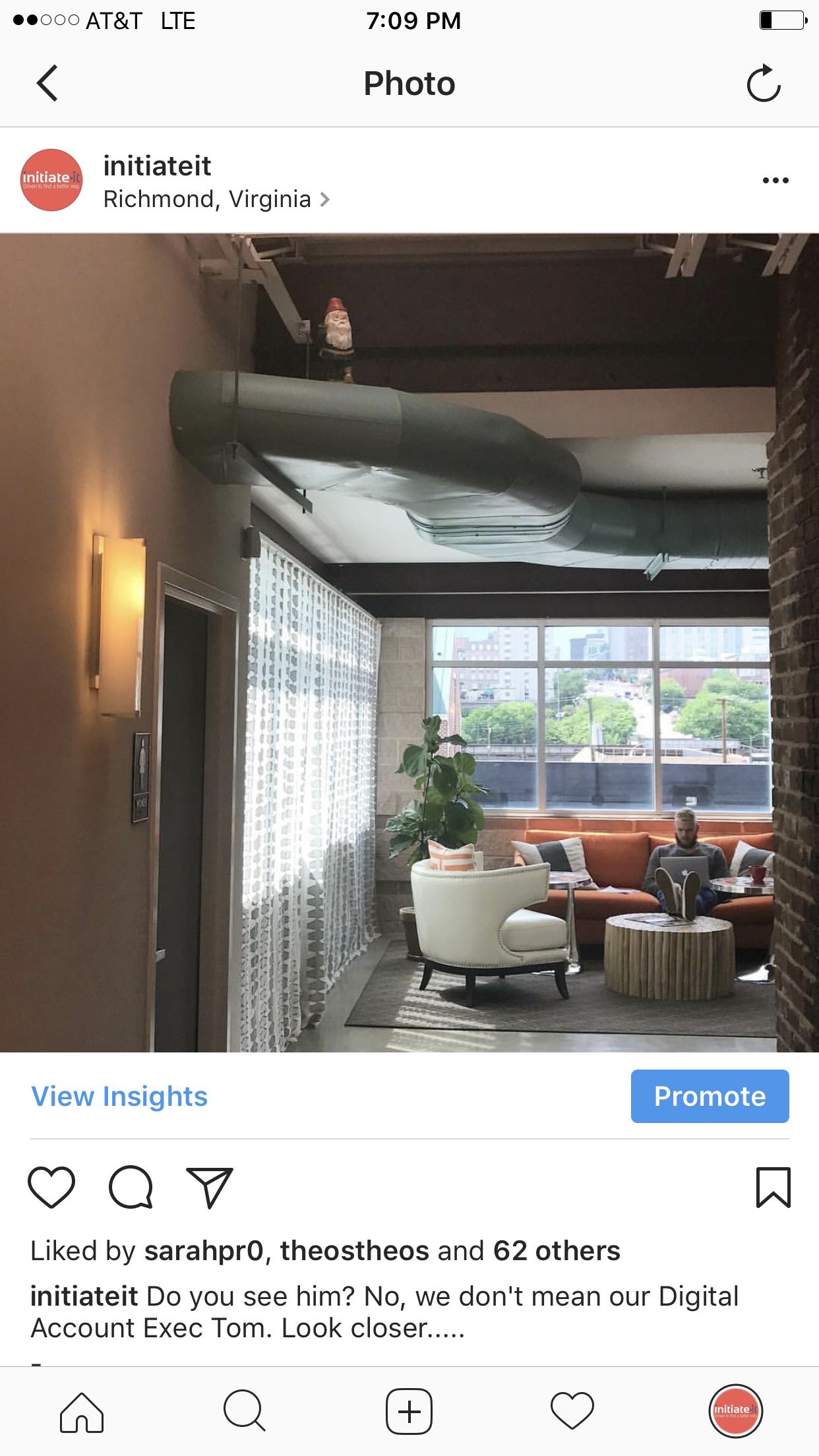 Surprise! We've included a 16th Instagram account in our listing. Follow us on Instagram today to find the latest in initiate-it happenings or marketing trends. You won't be sad you did.
Posted by Alyssa Drewicz, Social Media Coordinator at initiate-it, a digital first, full-service agency located in Richmond, VA.