Coming off the tails of a life-changing year, companies have had to adjust their advertising strategies and designs to better relate to the current environment. Everyday lives and the way we consume media have completely shifted. Trends change because we change.
Reflecting on the past year, I pulled together 5 of my favorite design trends that we're seeing, predicting, and loving for 2021 and 2022.
Minimalism But Add Color!
After dealing with the chaos of COVID-19, people now appreciate clarity – with a positive twist. People want color, light, and energy! Minimalism doesn't have to be boring. Designs can be basic and clean without being stark or sparse.  And, because minimalism translates so well on mobile, it's not going anywhere.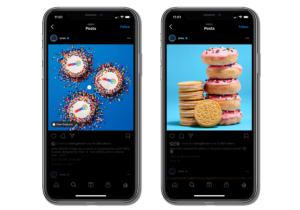 Natural Designs
A year inside has reminded us of the importance of nature and life. Companies are incorporating natural elements like plants, water, and flowers to give off a feeling of authenticity, sustainability, and power. Viewers need to be brought back to life through your products and your design.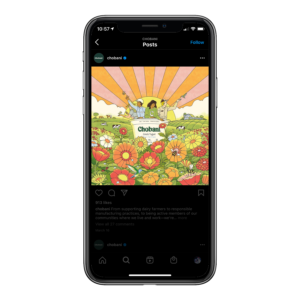 Bold Typography
No one seems to ever have enough time anymore. But, because of social media, people appreciate and request good aesthetics now more than ever. Be direct but creative. People want clarity, conciseness, and beauty. The options for typographic designs are expanding and making huge impacts. Companies are getting their point across but doing it attractively.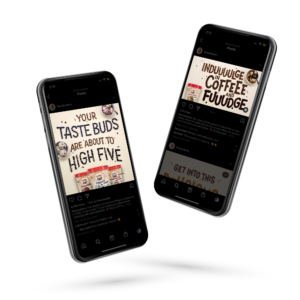 A Blend of Realism and Flat Shapes
Just as people need clarity and conciseness, sometimes people need real visuals to drive the point home. But these visuals, as I've said before, need to give off a positive vibe. The combination of flat shapes and isolated realism gives people the exact amount of information and inspiration they need. This design style is especially great for retail companies to garner excitement and attention for their products.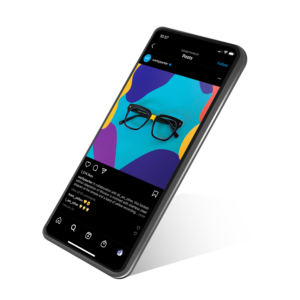 Psychedelic Designs
This art-forward, out-of-the-box trend originated from designers and artists expressing their desire for change and hope for the future. Its multicolored, fluid designs mix with mathematically graphic and bold lines to symbolize order among chaos. Revolution is the name of the game, and your company needs to embody that! That's 2021 in a nutshell.