With thousands of brands vying for attention and share of wallet, it is crucial to stay top of mind with your customers. Did you know it costs a business about 5-10X more to acquire a new customer than it does to sell to an existing one? Not only that, but on average, current customers spend 67% more than new customers. As you can see, customer loyalty is a crucial part of any long-term business strategy.
We've put together a few tips and examples of how companies have successfully implemented ways to build brand loyalty.
Go digital. Starbucks developed a tremendously successful loyalty program based on two of our favorite things: 1) coffee, and 2) digital initiatives. Their tiered program is called My Starbucks Rewards, which gives customers free drink and food rewards based on the number of "stars" earned. They've made the program even more accessible by incorporating their mobile app, where customers can view their stars and rewards in real time and pay for their purchases with their phones. As of March 2015, active membership in the program grew to more than 10 million active members in the U.S. Mobile spend from My Starbucks Rewards members has grown nearly 50% per year to $1.5 billion in 2014.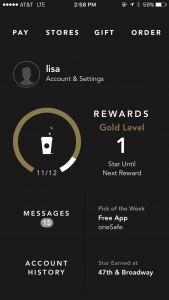 Listen to your customers. Have you jumped on the non-GMO bandwagon yet? Consumers are becoming increasingly more inquisitive and skeptical of what's in their food, and Chipotle has listened by becoming the first national restaurant company to cook only with non-GMO ingredients. "What we've found is we've been able to build loyalty through more organic methods by encouraging people to learn more about Chipotle, by piquing their interest about how food is raised, by having them come into Chipotle and be treated to an extraordinary dining experience," explains Jack Hartung, Chipotle's chief financial officer.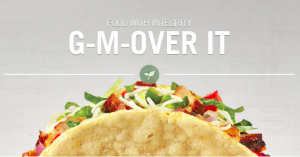 Leverage user generated content. People want to share their stories; so let your customers become one of your most valuable marketing assets by creating opportunities for them to promote your brand. Ask customers to post videos using your product on social media, using a hashtag that you define. GoPro has seen tremendous success with UGC. In fact, their YouTube channel has over 521 million views!

Customers have more choices and more information to connect with a brand, which makes it even more challenging to stand out from the crowd. How do you build loyalty for your brand?
Posted by Laura Perry, an integral part of initiate-it's amazing account management team. initiate-it is a fully committed, fully prepared, full-service agency in Richmond, Virginia.