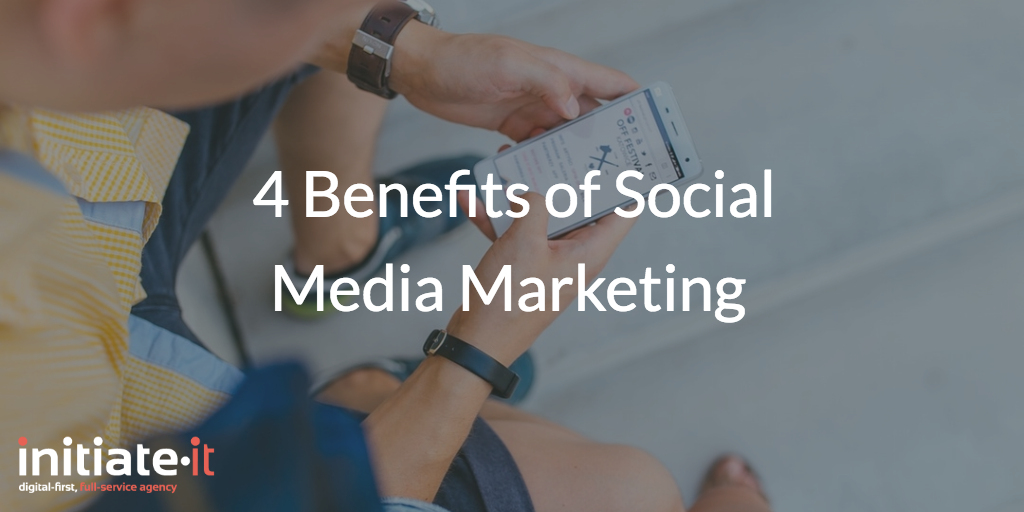 Social media marketing can help you build your brand, increase your inbound traffic and enhance your customer experience — at little or no cost to you.
Social media marketing is a low cost, high return way to effectively build your brand and interact with current customers and prospects. According to Hubspot,  your brand could see results in as few as 6 hours per week; neglecting your social media channels or failing to have them at all means you're missing out on some of the best benefits of social media marketing
Enhanced Brand Awareness: Every time a customer or prospect sees your brand in action, you're boosting awareness and enhancing the legitimacy of your business. Even if you are not directly interacting with a reader, the person who views your tweet, laughs at your Vine video or pins your infographic is noting your brand and filing that information away for later use. Researchers at Texas Tech University discovered that consumers are more loyal to brands they engage with on social media; taking advantage of this tendency could help you retain existing customers and recruit new ones, too.
Open Avenues of Communication: Social media opens up the conversation and allows customers to share their experience with you – for better or for worse. Every time you answer a customer question, address a concern or just interact with a customer on one of your social media channels, you're doing so in front of an audience. Fielding complaints may not seem like fun, but the details your customers are sharing offer insight into their experience and journey and allows you to identify issues before they can impact your brand.
Increased Inbound Traffic: You've created the content, now you need to make sure that your target prospects are actually finding your infographics, videos and blogs. Social media exposes your content to a wider audience than simply posting a piece and waiting for readers to show up. To find that blog piece, a prospect needs to be searching for your specific title or possibly even your specific brand; promote that same piece on social media and you'll be able to lead people right to your content.
Properly using hashtags and SEO terms can help you direct users to your content, but your social media streams have another benefit. According to SocialMediaExaminer, social media marketing can enhance your placement in search results, since Google gives more weight to sites with a strong social media presence.
Level Playing Field: A bigger competitor can sink more money into advertising, but you compete on an even playing field with social media. Your unique flair, style and what makes you "you" can draw followers to you and gives you a competitive edge. Authenticity and engagement matter more than the amount of money you spend; capture the hearts and minds of your readers and you'll gain an edge over the competition, no matter how much capital they throw at advertising. Social media marketing allows you to stand out, even if your competitors are large or you have many of them, provided you use your tweets, pins and status updates to build a following and boost engagement.
Increased traffic, improved customer relationships and a chance to stay a step ahead of your competition make social media marketing a must for any brand and a technique you can't afford to ignore. Contact us learn more about making the most of your marketing efforts; we're here to make sure you are able to take advantage of all social medial marketing has to offer.
Posted by Sarah Prokopchak, Jr Account Executive at initiate-it, a digital first, full-service agency in Richmond, Virginia. Sarah has been working with initiate-it for over three years on a variety of client accounts including Sandler and VCU Health.