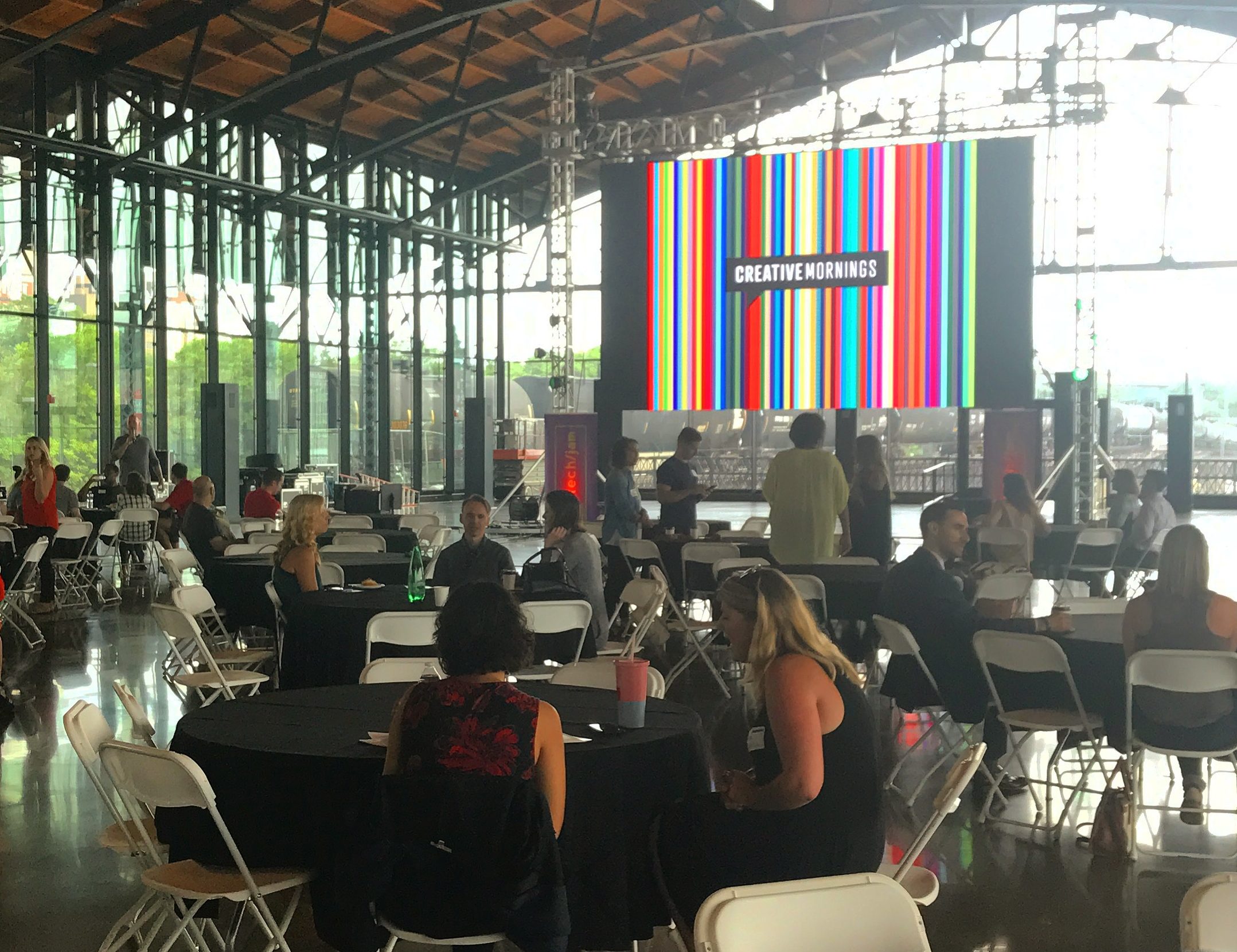 "Creative Mornings in one word is inspiration…generosity…spontaneous…electric." For those of you who don't know, Creative Mornings is a free monthly networking event designed to inspire and challenge your imagination. Located throughout 173 cities around the world, the Creative Mornings community offers a positive experience for those working in a creative field or living a creative life. Last month, we covered the 5 Reasons Creative Mornings is a Must See. This month here are 5 more!
1. LOCATION
As it is their mission to bring creative minds together, all events are held in a location that will inspire your imagination. July's event was held in Main Street Station's Train Shed in Richmond. Inside this building, you feel as if you are in the center of the city. You are surrounded by large windows overlooking both Shockoe Bottom, Church Hill, & City Center.  This only will remind you of where you are and what you can bring to this city.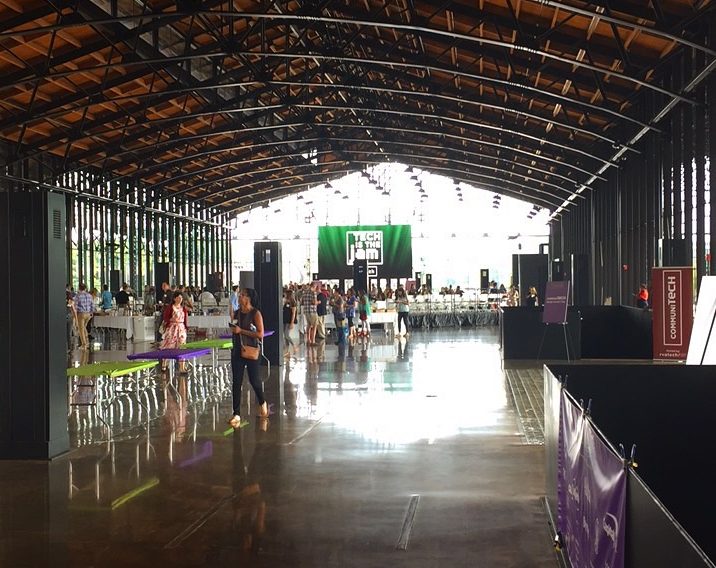 2. NETWORKING
Okay, you caught us. Yes, networking was included in our original 5 but we cannot stress it enough! These events offer you endless networking opportunities.  With the doors opening at 8:45, you are given at least 30 minutes to mingle over breakfast with other creatives. If you are looking to advance your skillset, or looking for help with your business, chances are you will find someone there who is a great fit!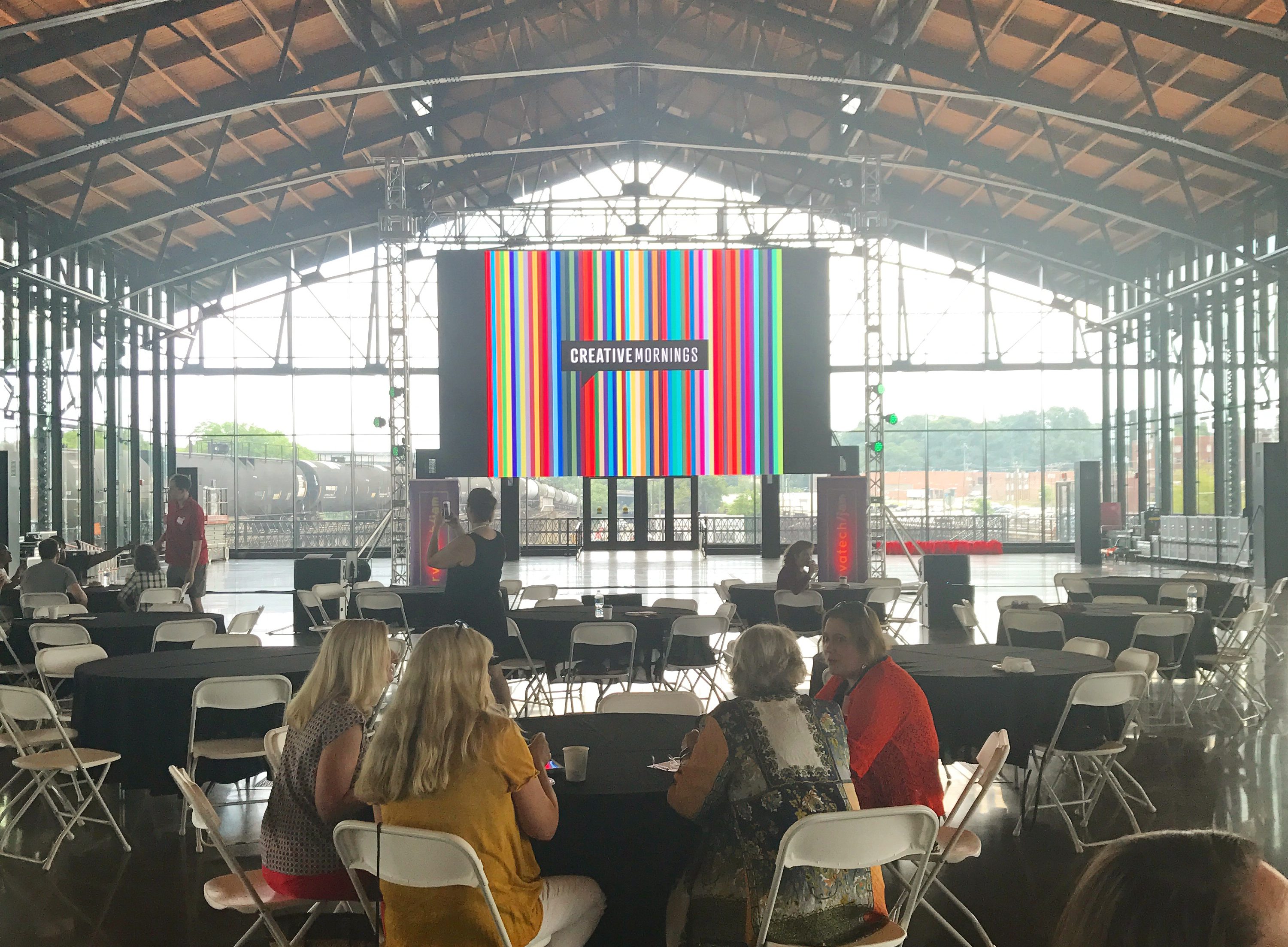 3. CREATIVE ENERGY
To prepare your mind for each speaker, each session begins with an ice breaker activity. However, these are not your standard ice breakers. In July's sessions, the CM host lead the entire room in creating a haiku. These haikus were centered around two Richmond locations that are similar but different. These varied for each table. The two locations assigned to my table were Godfreys and Dogwood Dance Theatre. Others had Hardywood Park Craft Brewery and Stone Brewing Company.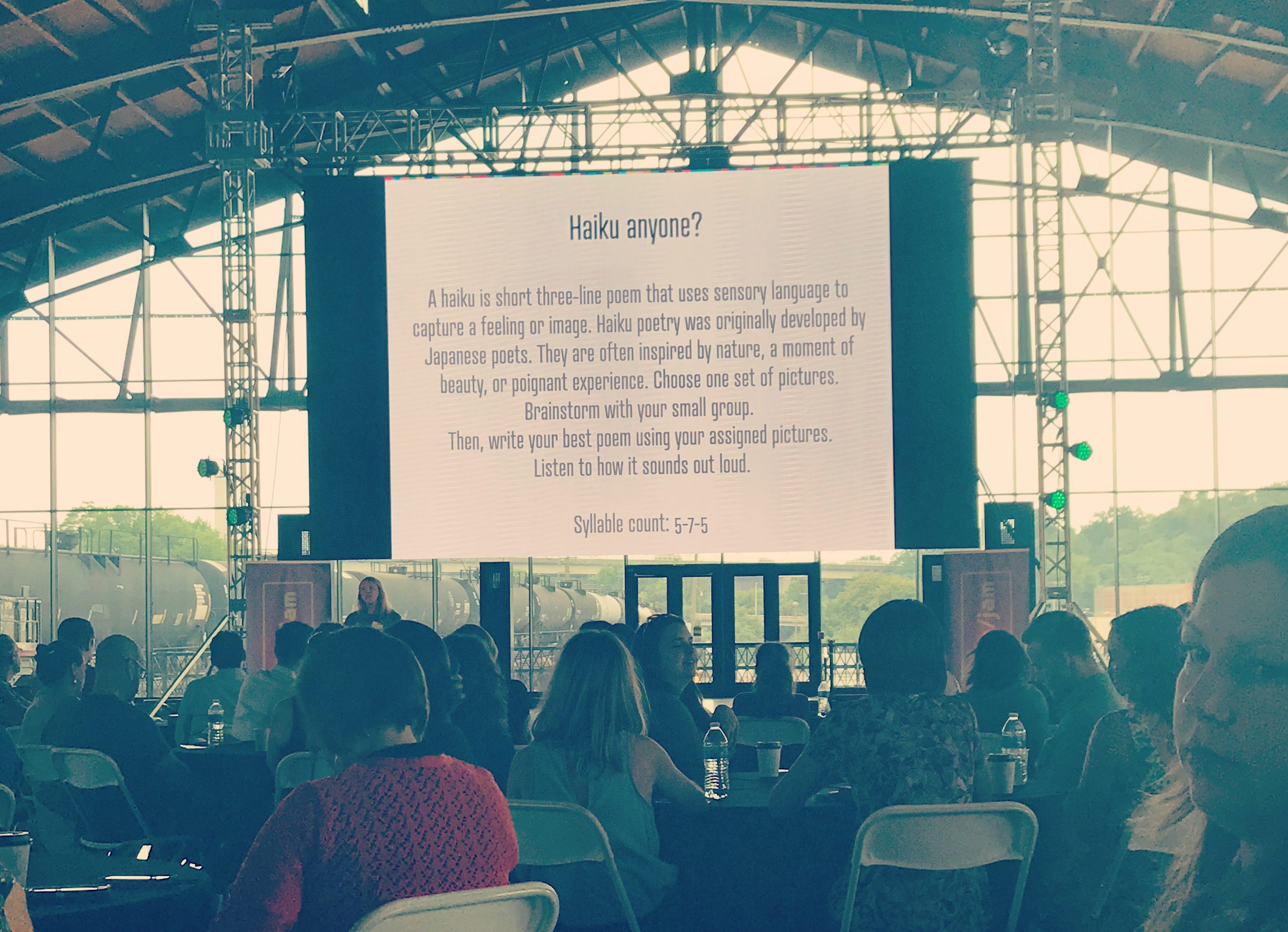 4. TOUGH TOPICS
Creative Mornings speakers show NO fear! This month's speaker, Matt Johnson, tackled the tough topic of equality. Through his session, Matt discussed 5 examples of equality throughout U.S. history. My personal favorite was his discussion of Johnny Cash and his relationship with Glen Sherley. As a big Johnny Cash fan, I enjoyed listening to Matt Johnson discuss stories of Cash's performance at Folsom Prison. Other topics previously covered at Creative Mornings sessions include Survival, Taboo, Serendipity, & Moments.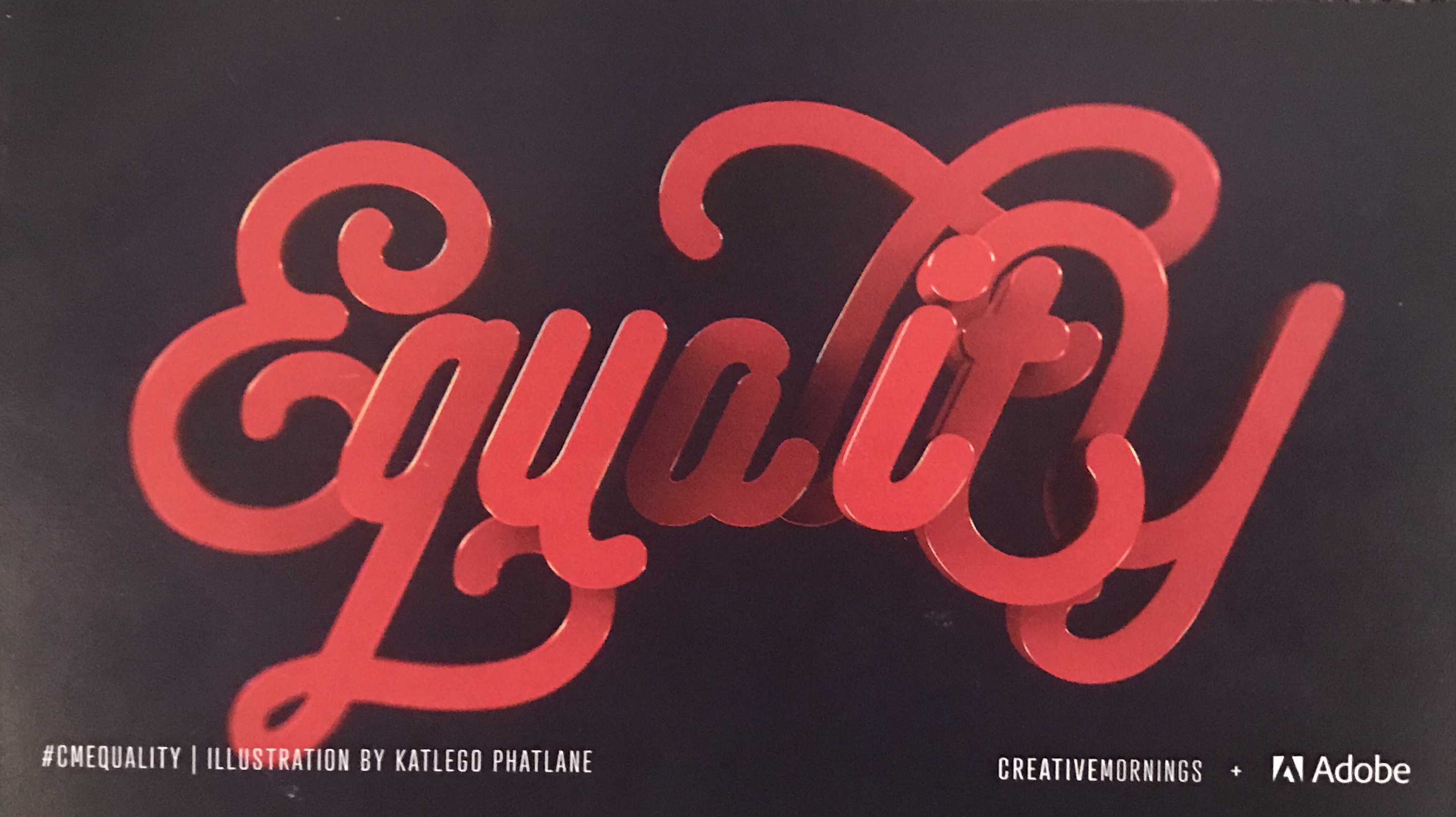 Last but not least…..
5. NOT ONE SESSION IS THE SAME
Every Creative Mornings session is different. The location, theme, speaker, presentation, and breakfast treat differs. The July session was even more special as the Creative Mornings RVA group has a new host. Jolinda Smithson will now lead each session, with July being her first. She did a great job and we are thrilled to continue our support and attendance at these events. If you are newbie, you do not want to miss this upcoming session. On Friday, August 18th, from 8:30 to 10am, Creative Mornings will dive into the theme of Genius. We are excited to attend this event at The Dome!  Will you be joining?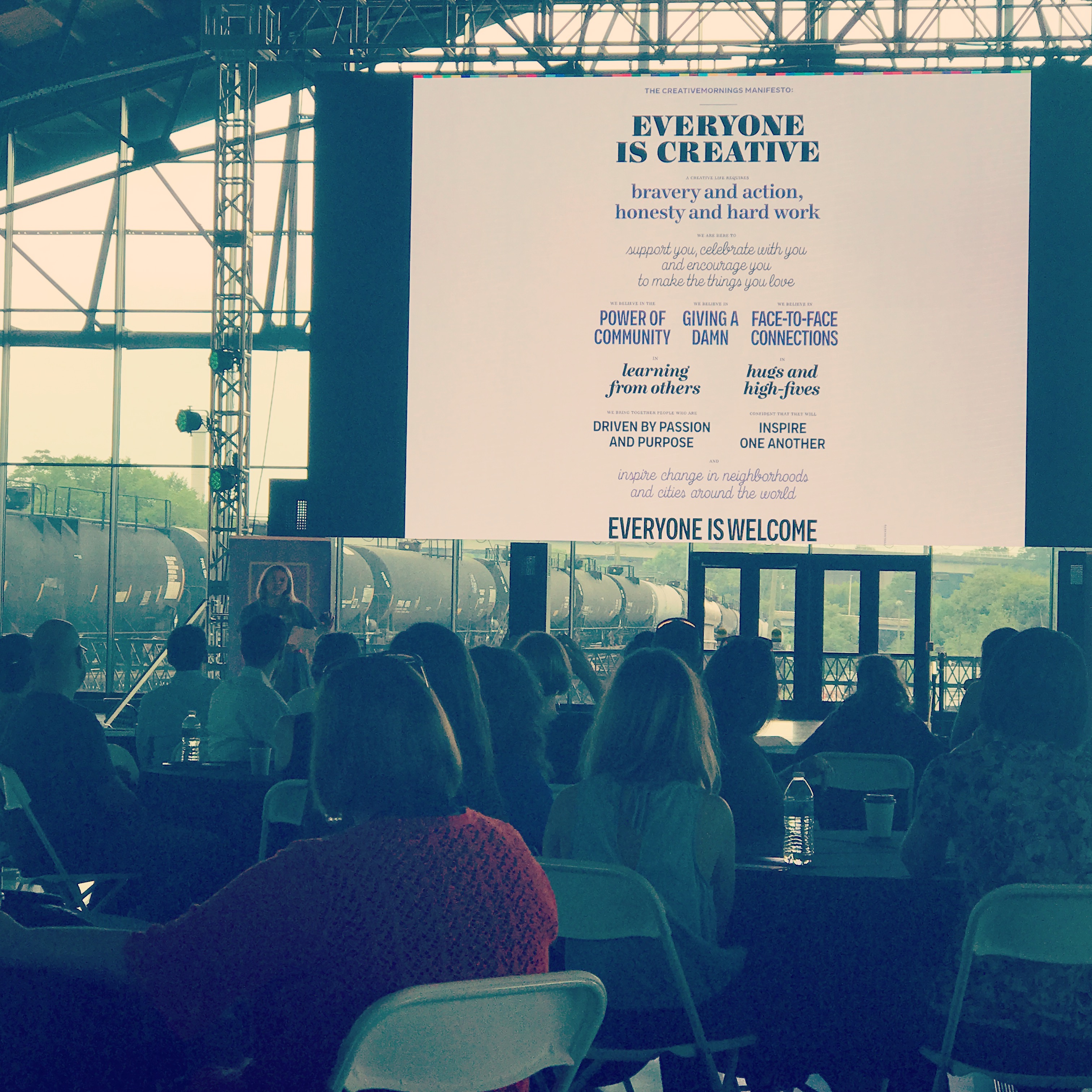 Posted by Alyssa Drewicz, Social Media Coordinator at initiate-it, a digital first, full-service agency located in Richmond, VA.