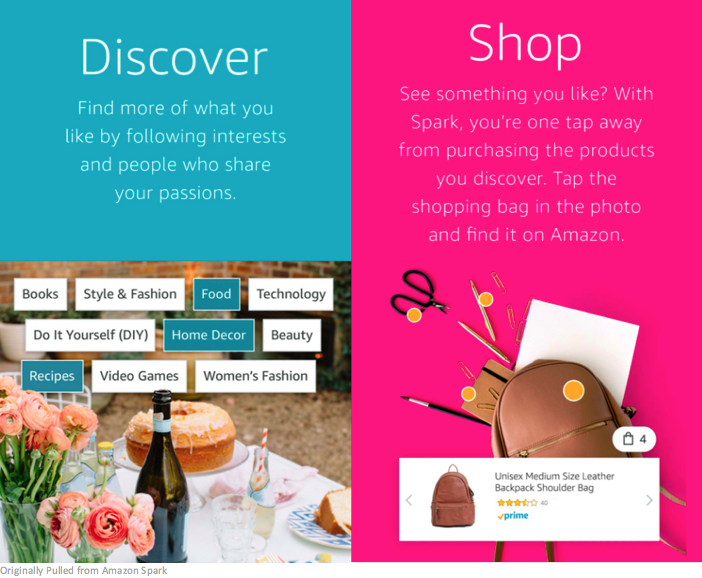 Let's start with a trivia question. What social media platform features mobile usage, image focus, and a scrollable never-ending homepage? If your answer is Instagram, you are incorrect. But I'm talking about Amazon's recent social creation, Amazon Spark.
At first glance, Amazon Spark may seem like a clone or rip-off of Instagram. It's three main characteristics are all features that made Instagram, and other social platforms, incredibly successful. Let's dive in:
Image Centered Platform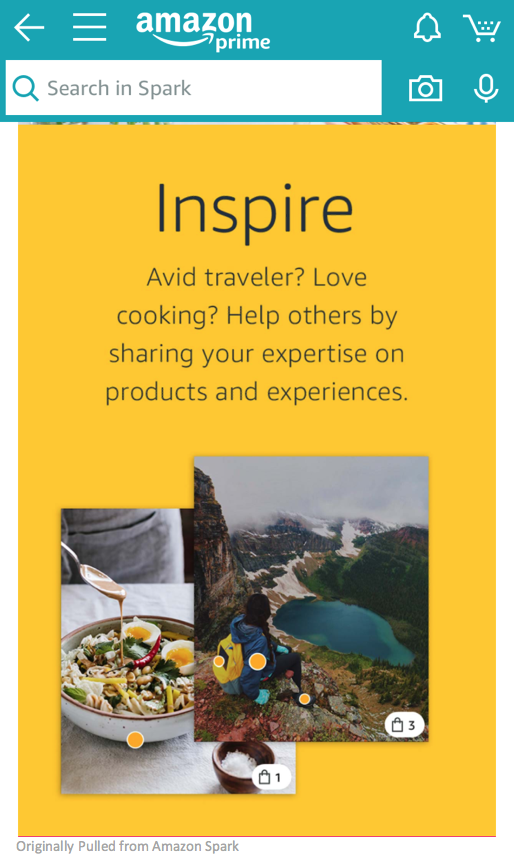 This concept helped Instagram and Pinterest succeed. Both of these platforms are driven by visuals. Instagram focuses on personal imagery while Pinterest centers images around products and DIY projects.
Scrollable Image Newsfeed 
Many users observed this feature on Instagram. Instagram is centered around imagery and is known for this "never-ending" newsfeed.
Smile at Your Favorite Posts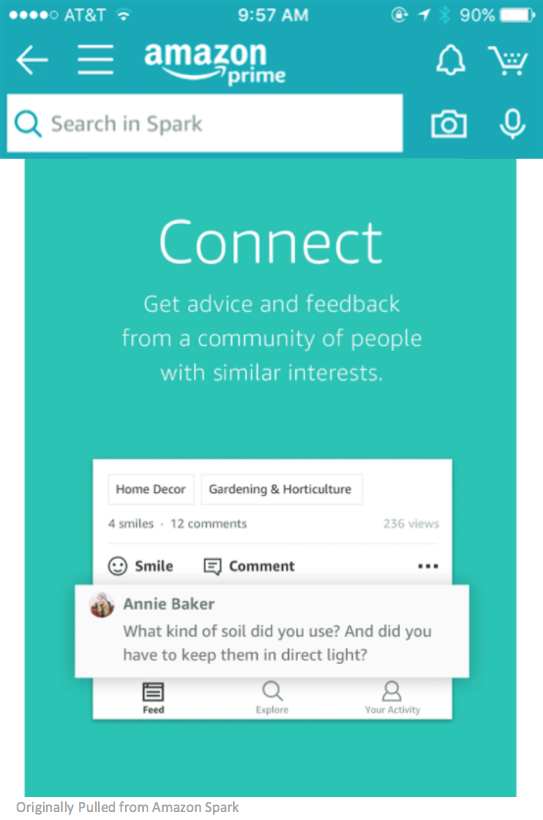 This idea is very similar to Facebook's "Like" feature. The main difference between these platforms is that Facebook offers the option to express further emotions, such as "love" or "sadness."
Even with these similarities, Amazon Spark does provide a feature unavailable across other social networks. Amazon Spark has a strong focus on e-commerce. The site centers its posts around products available for purchase on Amazon. Spark allows users to shop directly from the newsfeed without ever leaving the site. Amazon's e-commerce features have been directly integrated into the social platform. This trait separates Spark from all other social sites. To support this feature, Amazon Spark displays many product reviews throughout its newsfeed. These reviews are displayed as sponsored posts, published by Amazon influencers, and correlated to your interests.
Amazon Spark may not survive amongst the multitude of social networking sites. From a social standpoint, Amazon Spark's heavy focus on products can be seen as a negative. Many social network users do not want to see newsfeeds overrun by ads. They want to express themselves, as well as their interests, with family and friends. However, from an e-commerce perspective, Amazon has developed a social network that will help the company increase online sales. Through the use of its integrated e-commerce system, Spark users will see the benefit of not being redirected to a different website when making a purchase. Do you think Amazon Spark will ignite? Let us know in the comments below!
Posted by Alyssa Drewicz, Social Media Coordinator at initiate-it, a digital first, full-service agency located in Richmond, VA.