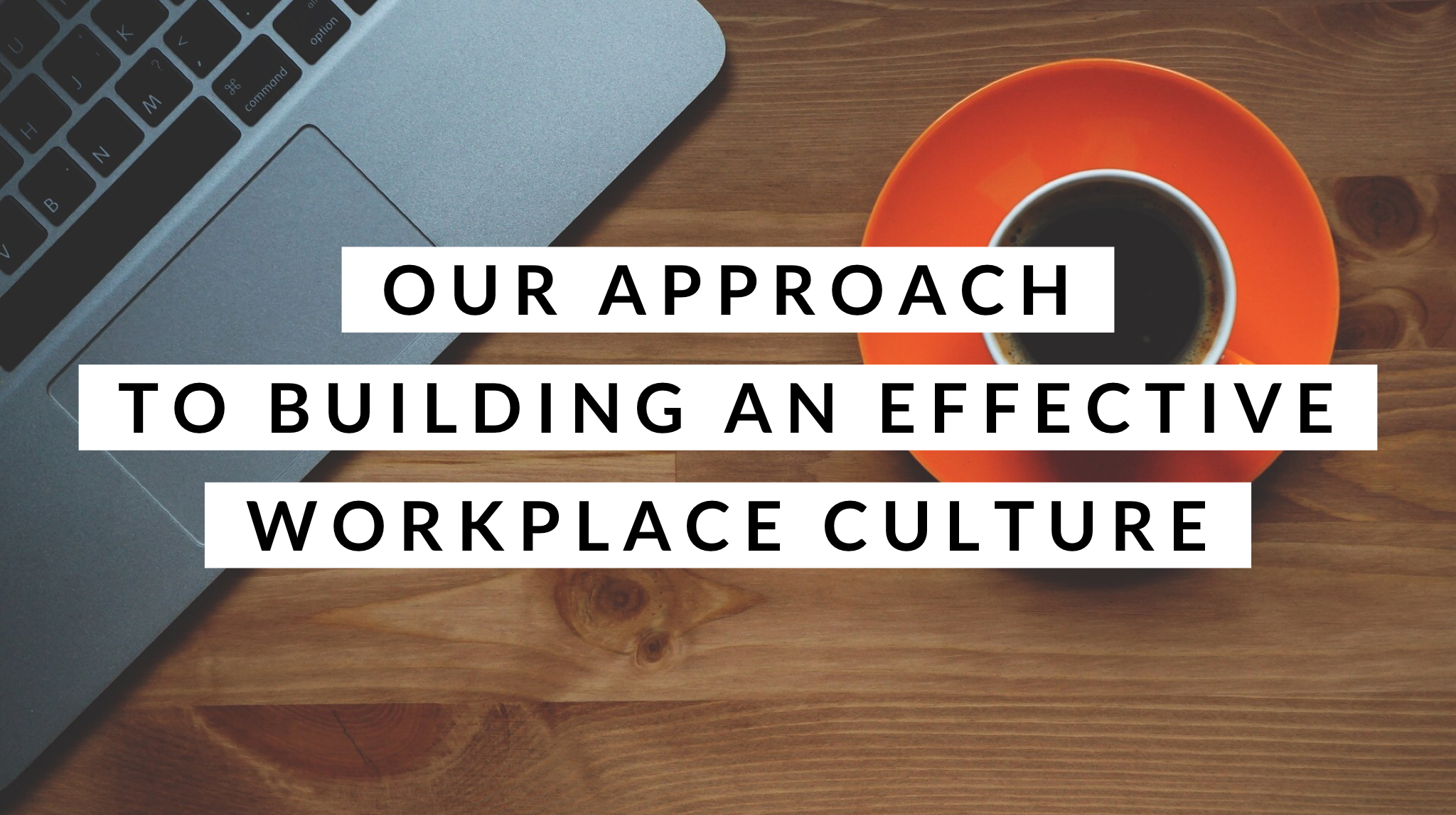 Citing that a positive work environment can be a catalyst for better productivity is no novel concept, but that doesn't mean that one should overlook its importance. As part of an organization that has flourished in direct relation to our amazing culture, I welcome you to take an inside look at who we are, how we established such a liberating atmosphere and the dividends it has paid us in productivity and potential.
Who we are:
At initiate-it, we have eight full-time individuals; a founder and president, a terrific three-person digital department, a dynamic duo of creatives, and a pair dedicated account people to share our growing client load. Beyond the impressive and steady results that we yield for our client partners, our most defining characteristics are our youth, eagerness to grow, and willingness to break the mold of how a traditional agency or team operates. Those first two qualities are impactful but rather easy to find or manufacture. The third, however, is a different story.
How we operate:
Whether it was born of brilliant strategic planning, a happy accident that stuck, or a little bit of both, our president, Andrew Smith, never told our team the precise way we need to conduct business. Even in the early stages of the company in 2011, Andrew took on the mindset of "our agency" instead of "my agency," and left room for his team to dictate their thoughts and considerations on how to handle business. This conservative and consultative approach of management fostered an open and free environment that has only grown more potent as initiate-it progressed. By not tethering the company to a strict corporate code of operations, the team has been able to feel liberated to think and act freely. This hands-off approach has done more than allow for the acceptance of ideas and strategies from different sources; the unrestrictive atmosphere has given the employees a chance to feel as they have a stake in where they work, what they contribute, and ultimately the future they are helping to develop.
What that means:
The powerful concoction of a young, hungry, and fearless workforce that has developed into a tight-knit collective with the freedom to orchestrate their success has more than paid its dividends over the past eight years. By fostering such a healthy work environment, the initiate-it team has been able to be tap into their full potential and maximize their productivity. As encouraging and exciting as our story is, it is far from unique. All over, in any number of industries, companies are enjoying the same results through similar practices. Maybe that's the beauty behind it all — although the process of crafting a positive culture isn't something that is achievable overnight, the formula for doing so is not that complex. There are four main drivers of a positive work environment:
Leadership
Strategic direction and follow through is key to the success of fostering a positive culture. In our case, although Andrew did not provide an overarching guiding set of principles, he made it clear through his words, and more importantly his actions, that he encouraged us to think beyond the norm and operate with innovation and initiative.
Planning
Each workplace is different and before you can maximize potential, you must establish what you're working with. By taking actionable steps towards identifying the current state of your team, and working towards improving where weaknesses exist, you're laying the groundwork for enhancing your work culture. What's even better is if you can have this pillar in mind as you start a company so that you waste no time or effort heading in the wrong direction.
People Focus
In the pursuit of raising a company's bottom line, far too often, employee's feelings, thoughts, and well-being are overlooked. By considering the impact felt by everyone in an organization, instead of just management or shareholders, you are building the foundation for an organization with greater potential. By minding employee's beliefs and desires, you're giving them the respect they deserve and the ability to work towards that matters to them, not a harder, unknown cause to which is for them to relate.
Outcomes
Perhaps the most forgotten part of establishing a positive work environment is the result. It may seem elementary when said out loud, but if positive outcomes never result from these changes we're talking about, it is going to be very hard to keep  pursuing them. Having a plan in place to both track and report positive changes that come about from your culture-shift, is an essential element to any good environment renovation.
Posted by Tom Hinkes, Account Executive & Content Marketing Writer at initiate-it, a digital first, full-service agency located in Richmond, VA.