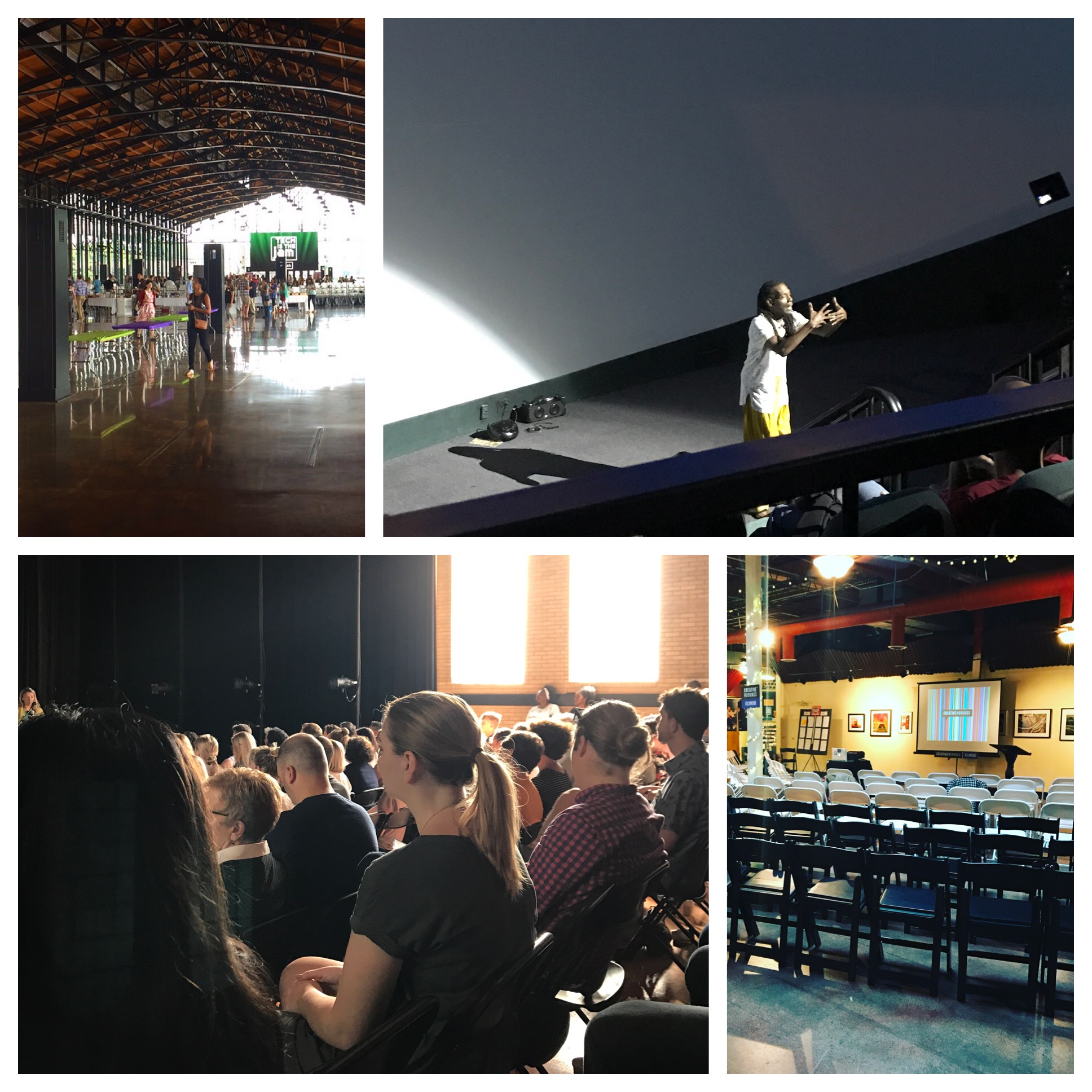 In need of inspiration? Check out our favorite Richmond events & organizations that help us get our creative juices flowing.
CreativeMornings is always a go-to event to generate creative thinking. Held on the third Friday of every month, it's a great way to meet new people, learn something new, or get energized about a project. I really enjoy CreativeMornings because I'm constantly thinking about how I can relate the theme and the guest speaker's insights to client work or internal projects at initiate-it. The event is organized by volunteers and it's free to all attendees, so why not give it a try?
…Oh, and they also have free Sugar Shack donuts.
initiate-it has a membership to the Richmond Ad Club, so I really try to take advantage of attending the monthly happy hours. It's free if you're a member, and only $25 to attend as a guest. At the first happy hour I attended, I met five new people! It's inspiring to be around creative people in the advertising industry, who fulfill different different roles, and it's a great way to make both personal and professional connections in a low-pressure environment.
Shockoe Sessions are held every other month in our very own building! It's a combination of business and the arts with food, drinks, music, and networking. I always walk away having met so many new and interesting people, such as musicians and artists, or other individuals in the advertising industry. It's also a great reminder of how lucky I am to work in such a creative environment every day.
The Coalition Theater is a funky little theater downtown on Broad. They have a selection of improv, sketch, and stand-up shows performed by students and other local Richmonders. It's such an interesting and different way to express creativity, and something new to do on the weekends. You can even take classes there if you're looking to get out of your comfort zone or learn a new skill, such as public speaking.
Dogtown Dance Theatre is such an interesting Richmond staple. Not only do they have shows to attend, but you can take classes as well. The theatre hosts many different types of dance classes, such as hip-hop and salsa. If you're looking for something more relaxing, you can also check out their yoga classes! Not only is Dogtown a great opportunity for a bit of a workout, but it's also a unique way to learn how others express creativity.
Whether you work in a creative industry or just want to meet creative people and get inspired, I would highly recommend attending one or more of the events listed above.
Posted by Sarah Prokopchak, Account Executive at initiate-it, a digital first, full-service agency in Richmond, Virginia. Sarah has been working with initiate-it for over three years on a variety of client accounts including Sandler Training and VCU Health.