As an advertiser, it has become increasingly important to ensure your company's message reaches the appropriate audience at the right time. Hyper-personalized advertising has become a common trend and goes beyond simply addressing your customer by name in an email.
Hyper-personalization and its relevance
It utilizes the power of artificial intelligence to display the most relevant services and content to the user. It's important to gain as much data as you can about your audience. Predictive analytics harnesses the power of machine learning and statistical algorithms in order to determine the most likely outcome based on data.
Predictive analytics allows business managers to determine what the best outcome might be using the power of data. It's also possible to realize untapped opportunities and avoid potential risks. Many companies choose to utilize proprietary software or open source software to achieve hyper-personalization.
Meet expectations with your brand's digital experience
Consumers prefer ads that address their interests and needs, hands down. In fact, not adopting a hyper-personalization ad strategy may be a detriment to your business. Why? Because consumers find it irritating to view messages and ads that don't apply to them. In addition to that, most consumers are willing to dissociate from a brand due to the absence of personalization.
Hyper-personalization is best employed for both acquiring new customers and maintaining the relationship with current customers. It is no longer an option whether to personalize messages to consumers or not. Modern consumers, especially millennials, have become accustomed to hyper-personalization and are disappointed when brands don't deliver it.
Examples: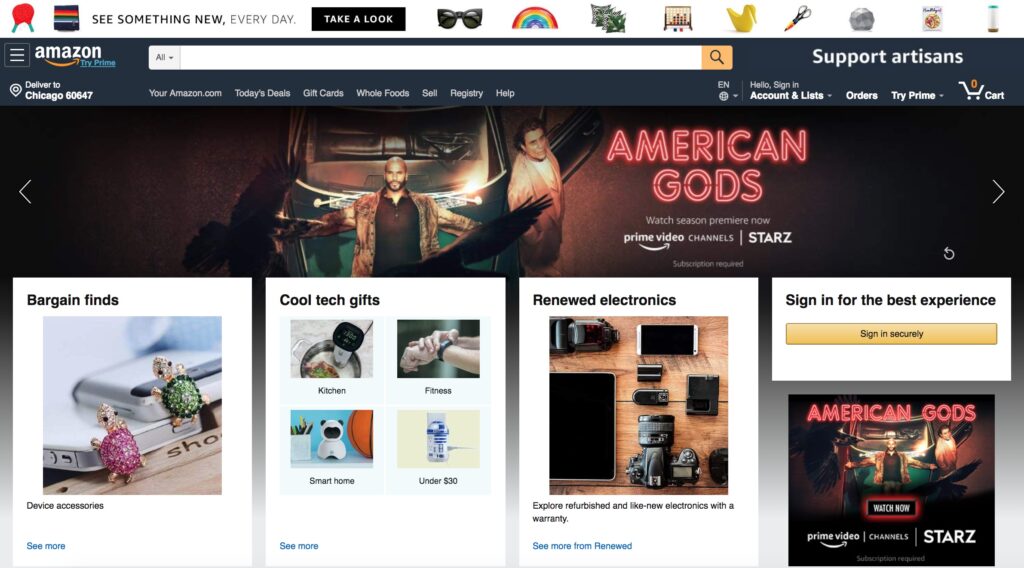 Amazon – Customized Homepage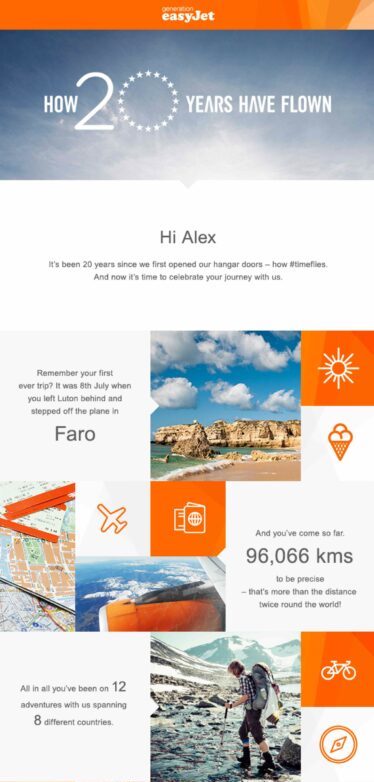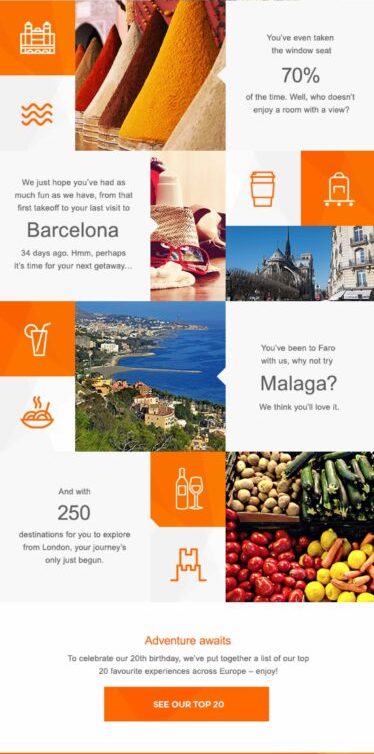 easyJet – Personalized Email Marketing
Virtual Replacement Perimeter Technology
So how can you employ hyper-personalization in your business? One-to-one marketing can be achieved by combining data points such as; user preferences, tailored messages and emails, location data, and user behavior on your company's site or app. Get as granular as possible when identifying your customer's needs. You will quickly see that the adoption of granular personalization results in a higher clickthrough rate, increased engagement, and sales.