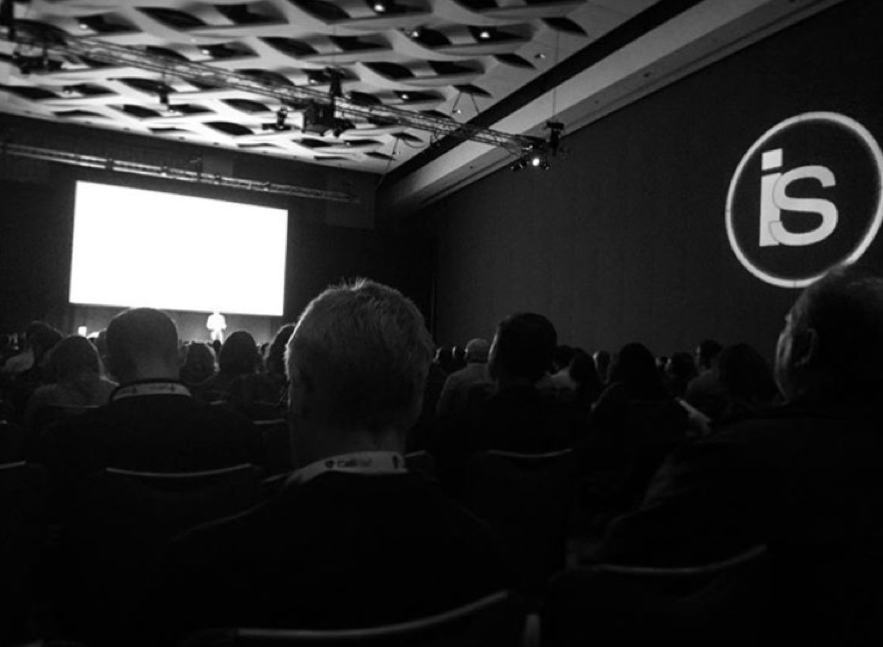 A few of our team members recently attended the 2017 Internet Summit in Raleigh, North Carolina, and walked away with quite a few nuggets of really useful, forward-thinking ideas to incorporate into client business. If you missed the Internet Summit, check out our top five takeaways below.
What's the deal with podcasting?
Podcasts have been around for over a decade, but they've recently become a key piece of content for brands. Podcasts enrich the mobile experience, increase organic discovery, and humanize your brand. If you aren't utilizing podcasts in your business or for clients, you should start. It can be executed inexpensively, the episodes can (and actually should be) short and sweet, and it's a great way to gain new business. If you can master an interesting and informative podcast strategy, you'll become more credible to clients and other organizations in your industry. Put together a plan, identify influencers, and present it to leadership. You can easily make a case as to why your company or client should be utilizing podcasts.
The future of retail.
The landscape of retail has completely changed. Thanks to our tech-saavy and diverse population, the 1960's department store experience has faded into oblivion. Demographics and socioeconomics are completely different than they were 60 years ago. Online shopping is faster, easier, and comes with larger inventory. So what's left to entice people into physical stores? Experiences. Brick and mortar stores have become destinations to give customers the chance to connect with a brand – not just a product.
Two star examples of brands that have mastered the demand for in-person experiences are Kylie Cosmetics and Nike. People want to go to the Nike store in New York to play basketball because it gives them a feeling of autonomy over their relationship with the brand. That feeling leads to customers documenting those experiences through social media, which exponentially extends the brand's organic reach. So if you're a retailer – it's time to invest in a memorable customer experience and build a community of loyal consumers.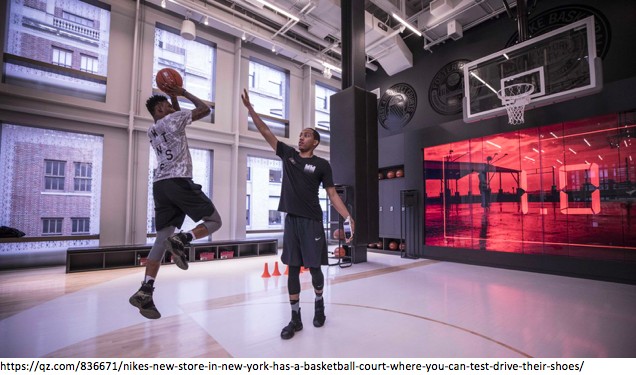 "Stories"telling.
The "stories" feature on Snapchat, Instagram, and Facebook is yet another tool that humanizes brands and extends reach. Take Instagram for example – stories are more likely to be viewed than content on the home or explore feed, and they allow you to tag influencers, brands, and locations so you're still widening your audience.
Stories are also a great way to repurpose existing content from other channels. JCrew, for example, is a brand that does this really well. They recently Instagram stories to post products in their holiday gift guide. Brands can also repurpose content by providing teasers that lead followers to the full piece of content. Say you're working with a B2B client, and they wanted to promote a white paper in their story. Each segment of the story could be one "tip," capturing users' attention, with the opportunity to swipe up to the full piece of content on their website.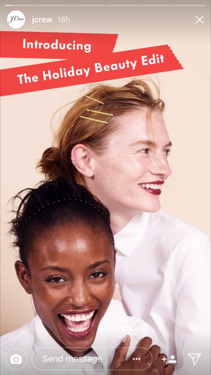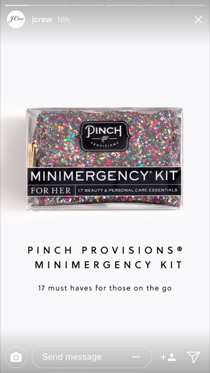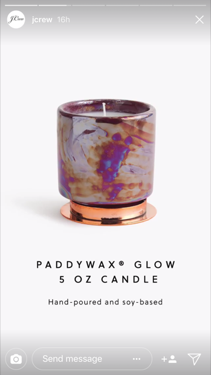 Creating demand through Pinterest.
Pinterest is the perfect platform for creating both discovery and demand. It's a great way to get products in front of lots of eyeballs – old or new. Pinterest has become an idea generator. They recently launched a new visual relevance feature that uses keywords, descriptions, etc. to track what users are looking at to provide them with an entire feed of relevant content. They've also unveiled some features that elevate the opportunities for brands. Say you're looking to redecorate your living room, and you find a picture of a living room on Pinterest that you like. Their visual search tool allows you to tap on specific products within an image to aggregate a feed of products that are either exactly the same or closely related. This is an incredible tool for brands to take consumers directly from their source of inspiration to the checkout page on your website. If that wasn't enough for you, Pinterest has created the search engine tool we've all been dreaming of. Snap a picture through the Pinterest app's camera of the boots your friend is wearing that you desperately need, and your feed will instantly fill up with similar products.
Providing the right customer experience.
Customer and user experience has been a hot topic for years. But are brands and organizations really doing it the right way? It all goes back to the quality of the experience, and putting the power in your users' hands. It's important to really think through each medium, how that will affect each unique user, and how each user will interact with your brand based on their experience. Brands need to make it as easy as possible to connect and engage. Integrating new technology like Apple Pay to simplify the process for customers is key.
Personalization is also incredibly important and a super useful strategy to make your brand memorable. Consumers want to feel a personal connection with a brand, so a unique and consistent experience will determine loyalty more so than a product. This allows your brand to stand out from others, even if you're not providing a glamorous product or service. Make the best of what you've got – Lowe's, for example, has an app that remembers which lamp you bought last year, which replacement lightbulbs you need to get today, and a guided map of your store for a quick and easy in-store stop. Lightbulbs might not be glamorous, but your own personal lightbulb shopping assistant certainly is. Make sure you're always optimizing the customer experience. Your brand will fail if you don't take customer feedback into consideration and evolve with consumers wants and needs.
Which takeaway is your favorite? Can you implement one of the takeaways above with a client or within your business? Share your thoughts below!
Posted by Sarah Prokopchak, Account Executive at initiate-it, and Mary Grace Shelly, Digital Account Executive at initiate-it.