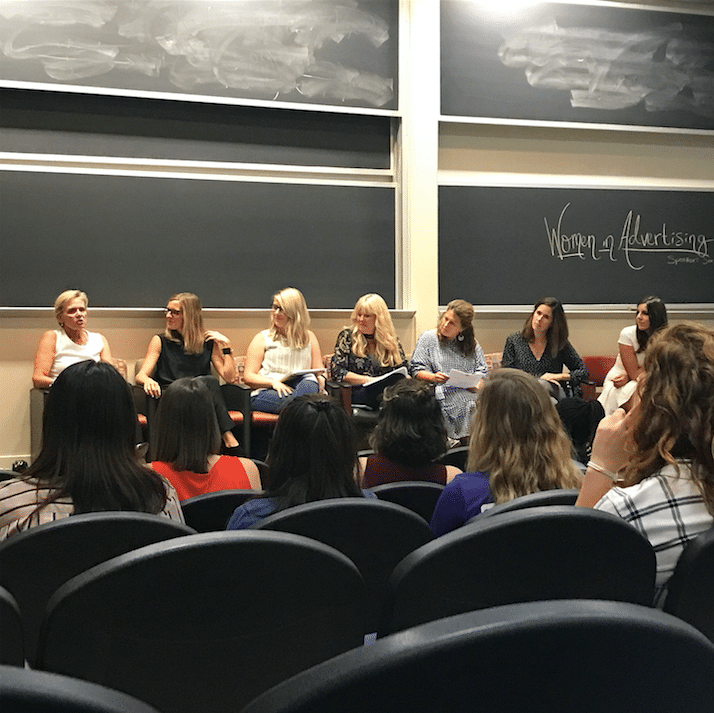 This week I attended the Ad Club's Women in Advertising panel, and I captured many takeaways that I believe will help me in my day-to-day job. The panel consisted of a strong group of women in the advertising industry in Richmond, and I left feeling motivated and inspired to take what I learned and start applying it to my role.
Below I have outlined the key takeaways from the panel:
1. Celebrate the little victories throughout the day
I had never heard this expression before, but I love the meaning behind it. It's important to celebrate small accomplishments each day, that keep you working toward your end goal. Not only will it keep you motivated and make your job fun, but it's a great way to pat yourself on the back when you produce good work. It's also key to celebrate your team members' successes as well, which will help establish a great work culture.
2. Curate experiences
This is probably the most obvious, yet glossed over advice. Many times, people get pulled down into the day-to-day mundane tasks of their role, when really we should be curating experiences for ourselves. Not only will it make you a more successful and marketable individual, but how will we know we love what we do if we don't try new things? I've set a goal for myself to sit in on additional meetings with team members in other departments so I can continue to learn, grow, and establish new interests. For example, I want to sit in on new business meetings to learn about strategic thinking, and meetings with the digital team when they set up new campaigns. I believe that learning more about different departments or skillsets outside of my role, will only help paint a bigger picture for my work with each client.
 3. Exercise the right time to speak and the right time to listen
We all do it – we want to be the smartest in the room so we talk over others to get our point across. It's important to learn the right time to speak and the right time to listen. Whether you're in internal meetings or client meetings, it's key to take the time to think through your ideas, and also process others' ideas by actively listening, in order to provide the right solution.
4. Focus trumps opportunity
The advertising industry can be very overwhelming with an overload of content and the endless opportunities to always be connected. There's always a new feature on a social platform or a new trend in the industry, but I learned that trends are trends for a reason. Trends don't necessarily stick around, and not all trends are relevant for client business. This advice is great to keep top of mind as new trends continue to emerge in the industry. It's also a great opportunity to continue to provide value for clients because as an account executive, clients will appreciate my insights on whether or not a trend is appropriate for their business.
5. Your greatest challenge can be personal pressure
There will always be pressure in your job, whether it's internal or from a boss or mentor. However, personal pressure is many times the most difficult pressure to crush. I learned that it's important to be realistic about your workload and take care of yourself. That doesn't mean you shouldn't work hard or stick to your goals, but it's absolutely key to take care of yourself because your mindset and your health will always affect your job. If you have too much on your plate, it's going to affect client business and how you manage accounts. It can also affect your day-to-day attitude, and how you treat other team members. Therefore, it's always important to be conscious of how your state of mind affects your day-to-day role and client accounts.
What do you think about the takeaways above? Can you apply them to your job? Leave a comment below!
Posted by Sarah Prokopchak, Account Executive at initiate-it, a digital first, full-service agency in Richmond, Virginia. Sarah has been working with initiate-it for over three years on a variety of client accounts including Sandler Training and VCU Health.