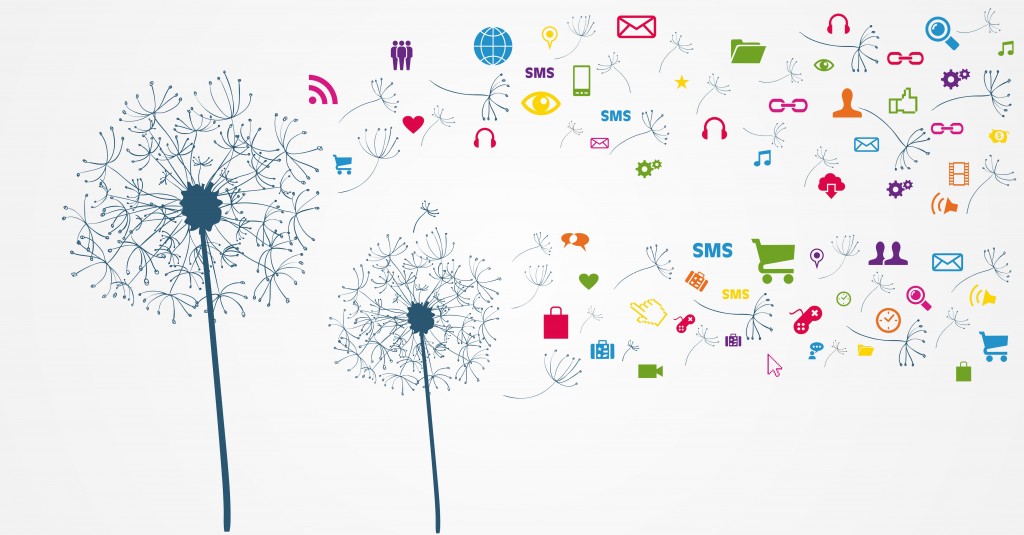 From wake-up to bedtime, high technology weaves throughout our days. Perhaps digital tools and experiences have become so second nature in your life that you don't think about them much until a problem arises.
In the morning, your coffee pot begins perking based on instructions you sent it the night before via smartphone. You check the stats on your fitness wristband and your dog's digital collar after a quick, early morning walk. Arriving at work, you view the office dashboard to double check meeting times, get caught up on social media interactions about your company and find matters that need immediate troubleshooting.
Maybe it's smooth digital sailing all day until you go grocery shopping and the self-scanning, checkout system won't allow you to bag your items in a reusable, ecofriendly sack. What was supposed to be a quick stop slows as you doggedly wait to receive tech support from a clerk, because you refuse to give in to plastic bags.
Recognizing a Marketing Pain Point
But it isn't the grocery glitch that gives you an end-of-day headache. It's not even the way you feel joined at the hip with work due to a steady flow of electronic communications to sort and respond to during dinner.
What's really bothering you is a single email—the one from your boss asking how and when you can document profit from all the time and money the company is spending on social media. She wants to know the ROI and how you calculate it.
Forget about relaxing by streaming a movie. Your brain is too busy streaming answers to this marketing pain point.
Jade Furubayashi of the social analytics firm Simply Measured in March 2016 identified the quest to measure ROI as one of the "5 biggest pain points" in the field of social media marketing. She noted a 2015 survey by Trust Radius indicating that 60 percent of company social marketing departments participating in the poll consider measurement of ROI their greatest challenge.
Social marketing is "inching closer and closer to cracking the ROI code," according to Furubayashi.
Shining Light on Dark Social
However, on the way to perfecting ROI measurement, marketing departments need to put greater focus on "social attribution" instead of social ROI, according to Kevin Shively of Simply Measured.
"For the most part," Shively said, "social marketers are missing a huge piece of the puzzle when it comes to attributing traffic, conversions, and sales to social media, because we can't see exactly where a lot of traffic actually came from."
Shively indicated that corporate social media teams and website optimization teams need to work together more closely to mine the results of social marketing hidden in direct traffic—also known as "dark social."
When you click from one website to another, the first site often is labeled as being a "referrer." However, friends often text or email links to each other. They do this instead of sharing the information through the social site where they found it. Web analytic programs identify conversions arising from these unattributed interactions as being "direct traffic."
Another reason why social ROI may fall into the pit of dark social is if a company fails to add tracking code to content.
Seeking Help for Better Analytics
It's true that measuring the dollar value of social media investment isn't easy.
As you ponder the difficulty of justifying your company's social media program, you might feel like shouting, "Lassie, come home. I've fallen into the well and I can't get up!"
Tracking and analyzing social media programs can be complex and beyond the time and expertise of in-house marketing departments. Yet complexity isn't a good excuse for avoiding improvement of social attribution.
When you need to get better at tracking social ROI, one option is to reach out to social media marketing specialists. Tracking results efficiently is necessary if you don't want to invest lots of time and money in social media campaigns only to gain declining results.
Our experience has been just the opposite at Initiate-It. We are an advertising communications firm focused on providing solutions that build corporate brand and income. Through a case study our staff conducted in 2015, we estimate that social media may constitute up to 20 percent of a company's profits if content is worthwhile, well targeted and carefully tracked.
initiate-it works with a broad range of corporate clients to build and measure social media programs, such as the one we designed for a leading worldwide professional services company.
Measuring ROI Through a Case Study
Recently, a client company involved in the study approached initiate-it for help in using social media platforms to generate leads for their offices and track revenue created by the leads. Ultimately, the client wanted to test cost per lead and revenue against other lead generation sources.
Setting goal and calendar. The study's goal was to see how social media compared to other ways of generating leads and income. One of our first steps was to produce unique content based on the various industries the client served and its business-to-business target audience.
Working in conjunction with the client, we planned an editorial calendar for organic posts – the kind that aren't paid – on the social media already in use. The client already had Facebook, LinkedIn, Twitter and YouTube pages.
Making free offers. The posts linked readers to free offers of content related to their industries, job titles, functions and interests. To reach YouTube viewers, we embedded offers in the videos.
In exchange for a free download of a white paper or other content, the reader provided basic personal information, such as an email address.  All of the offers included tracking links.
Creating profiles. Using the initiate-it customer response management system and information from the social platforms, we created profiles of existing and potential customers as readers responded to the posts.
In addition to basic demographics – including age, gender and location – the social platforms provided more details, such as company, position and interests. We further refined the profiles based on reader choices of the content we offered. For example, selection of an article about sales management would lead to placement in a funnel concerning that subject. Then we could improve targeting of content for the reader.
Buying paid social media. Armed with solid demographics, we developed promotions for specific groups and invested in paid social media advertising to reach them.
Analyzing the results. At the end of 2015, we analyzed project data for the year. That was when it became clear that trackable social media interactions represented 17 percent of the company's revenue. Regarding costs per lead, the figure for social media was lower than those generated by other marketing channels.
And here is another matter to ponder: Organic traffic accounted for more than 26 percent of the social media earnings, whereas paid social was only 10 percent of that pie.
Dishing on How to Calculate ROI
We aren't going to get all mathy on you and churn out formulas for you about how to calculate social ROI. We like the explanation at BufferApp, which is close to our recipe, so we'll let them serve up the entire dish. But we'll give you a quick summary.
First you select a conversion goal such as online purchases or new leads. Next you decide what tracking tools to use. Then you assign a dollar value to the action. Some possible choices include: Average lifetime value per customer; lifetime value multiplied by conversion rate (the percentage of visitors who take the action); average purchase; or pay-per-click costs based on paid social media ad costs.
Finally, you sum up these gains and subtract your investment in advertising, staff time and tools.
Creating Authentic Content & Relationships
Investment in content that is poorly researched and written or incorrectly targeted, won't provide a good return on investment. Everything your company posts should be pertinent to the audience targeted, well written and uniquely differentiated from the messages of competitors.
So consider the old computer saying "Garbage in, garbage out" when selecting the material you post and to which you link on social media. Similar to the idea of focusing on social attribution before social ROI, companies need to invest in good content before beginning a social media campaign.
As Joe Pulizzi, founder of the Content Marketing Institute says, you need to consider the angle or "tilt" of your content "so you have a fighter's chance of breaking through and becoming relevant."
When reporting to your boss about how to measure your social team's efforts, remind her that success depends on more than sales. Conversions come to those who deliver useful, engaging information and show authentic interest in potential customers. For more information about how to create successful content and social ROI, please contact us at initiate-it. You can relax at end of day knowing that we are on the job.
Posted by Andrew Smith, president of initiate-it, a fully committed, fully prepared, full-service agency in Richmond, Virginia. Andrew founded initiate-it in 2011 after spending 20 years learning the business from inside large and small agencies and in-house corporate marketing departments.