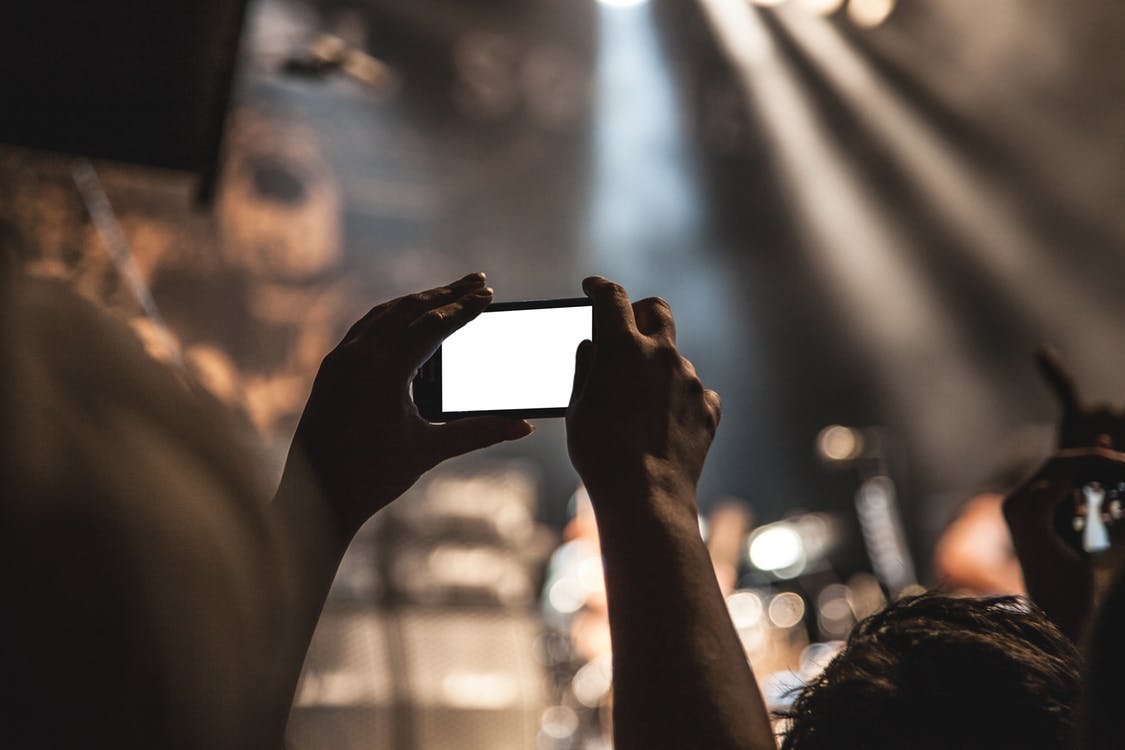 It is predicted that by the year 2020 nearly 79% of all internet traffic will be video based (cisco). With this much online video content, you will need to stand out. What better way is there than to go LIVE! Facebook, Instagram, YouTube, and Periscope are social platforms that currently provide LIVE video services. The social media world is always changing. In order to stay on top, businesses need to utilize these video features. Some companies have gone LIVE featuring product launches, holiday events, behind the scenes footage, and clips of their company culture. If you are just entering the LIVE video community, I believe Facebook LIVE is the best option for your business. It is the best option as it notifies your current Facebook followers that you are LIVE as well as provides you with the opportunity to reach new customers.  Facebook LIVE helps humanize your brand, allows for real time interactions with viewers, and provides memorability. Below are a few key benefits that Facebook LIVE will have on your Business Strategy when implemented properly.
HUMANIZE YOUR BRAND
Today, customers want to relate to the businesses they invest their time and money in. They want to develop positive connections and experiences with companies. This experience is what will keep customers returning and prevent them from sharing negative reviews online. Facebook LIVE provides another outlet for you to connect with your target audience. One company taking advantage of this opportunity is Dunkin' Donuts. In one of their popular LIVE videos, Dunkin' took viewers behind the scenes to tour Dunkin' Donuts University. They showed a mock Dunkin' Donuts store and test kitchen, interviewed the Donut Excellence Manager, made a donut cake, and even introduced a Valentine's Day contest. This behind the scenes look allowed potential viewers the chance to see the hard work and dedication that goes into each day at Dunkin'.  The employees also shared their favorite fan tweets in the video.  For many customers, these tweets generated excitement around the brand, as they were able to see their tweets read LIVE. This video was informative while creating a fun company image. All the aspects of this video allowed customers & viewers to see the real people who create the delicious food and drinks so many people love.
Our first-ever LIVE tour of the DD test kitchen + a big announcement for engaged Valentines!

Posted by Dunkin' on Thursday, February 11, 2016
REAL TIME RESPONSE
One thing customers love is a quick response to their product or service questions. Many times if they cannot reach your Customer Service team they will reach out through social media. Some companies have less than an hour response times while others will take several days, if not weeks, to respond. While you are LIVE, you have the opportunity to directly speak with your viewers.  You can answer questions, respond to comments, and convey how much you appreciate them watching! A great way to start the conversation is to host a LIVE Q&A. This will give your customers the opportunity to ask you questions directly and receive the real time responses they are looking for. This LIVE concept allows your company to work around the dreaded wait time that too many customers experience. One brand that perfected the LIVE Q&A was Variety when they interviewed Chris Harrison of "The Bachelor." During this interview, viewers were encouraged to ask questions in the comment section of the video. Compared to how "real" Hollywood and Reality TV can be, Chris Harrison did his best to answer viewers' show questions honestly and as many as he could. These types of LIVE videos generate excitement in the hope that the viewer will be noticed and their questions will be answered.
MEMORABILITY
If your LIVE video does not generate engagement, did it really serve its purpose? The answer unfortunately is no. Your goal is to provide quality, authentic, engaging video content. You want your viewers to share, comment, and like your video. You want them to talk about you to their friends. One company that has successfully accomplished this is BuzzFeed. The company is no stranger to the LIVE community. One LIVE video that achieved memorable status is the Watermelon Explosion, which ran for almost 45 minutes. This video featured two BuzzFeed employees trying to make a watermelon explode by wrapping it in rubber bands. This may seem like watching paint dry, but 807,000 Facebook users tuned in to watch the LIVE broadcast. Posted 10 months ago, to this date the video has achieved 11,126,782 views, 18,000 shares, 53,000 likes, and 320,658 comments. The company turned what could've been a bland idea into a creative use of 680 rubber bands. Not only did this video generate thousands of shares but thousands of articles were written about this video. Some viewers didn't know why they could not turn off the video. You can bet that they told their friends. This is the type of engagement you want to achieve during and after your LIVE broadcast.
Watch us explode this watermelon one rubber band at a time!

Posted by BuzzFeed on Friday, April 8, 2016
FACEBOOK ALGORITHM ENGAGEMENT
There has recently been a change to the Facebook timeline algorithm surrounding LIVE video content. Previously video was displayed to timeline visitors over photos and status updates. Facebook is now showing favor to LIVE videos with high engagement. These videos will be displayed above the other content types. With this in mind, you need to make sure your LIVE videos are long enough to increase your viewer count and creative enough to receive a high engagement rate among your other posts. If these two steps are accomplished, then brand awareness will continue to grow around your company.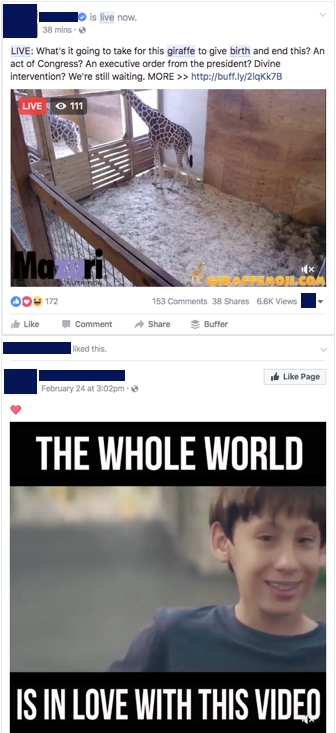 Has your company achieved success in Facebook LIVE? Let us know how yours' turned out in the comments below!
Posted by Alyssa Drewicz, Social Media Coordinator at initiate-it, a digital first, full-service agency located in Richmond, VA.