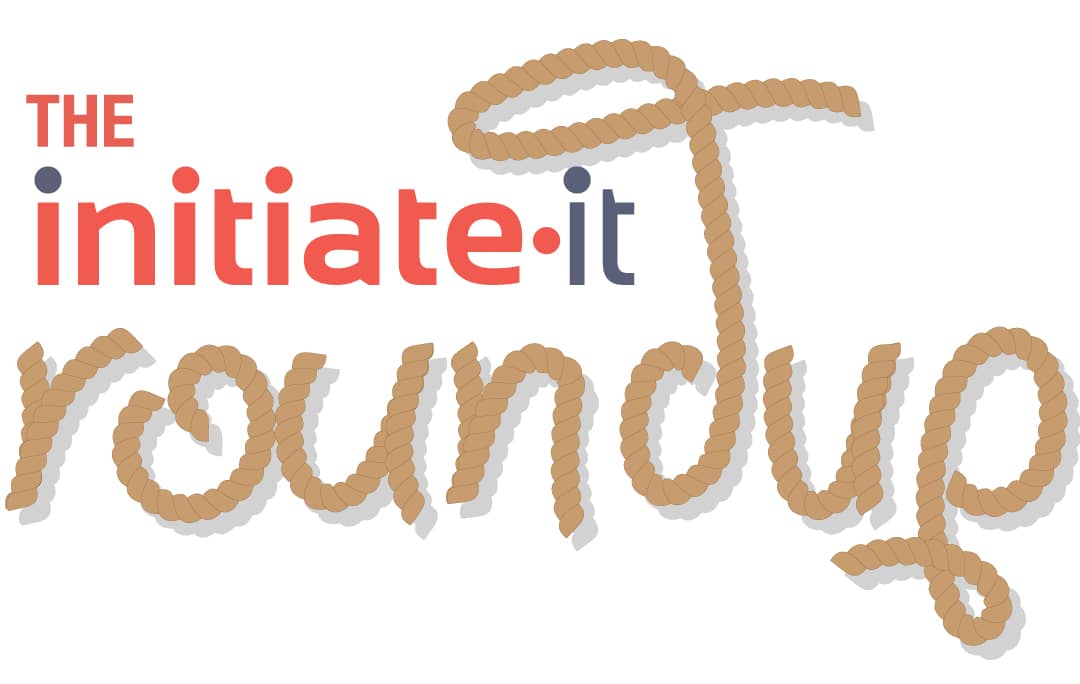 Marketing techniques and trends are always evolving. From social to SEM, changes are consistently made to make marketing tactics more effective. These changes not only help the marketer but will also help create a better customer experience. Stay on top of industry trends each month with initiate-it RoundUp. Below are the top five marketing trends and changes that occurred in January 2018.
Facebook Ad Optimization Tips
If you're like us, you are always looking to better optimize your Facebook ad spend. Have you tried building a sales funnel or monitoring your ad frequency? These are two methods to better optimize your monthly budget and increase conversions. Unlike Google search customers, Facebook ad viewers are not typically looking to purchase as soon as they see your ad. Creating a series of advertisements through a sales funnel will allow viewers to have multiple experiences with your brand. This will generate customer curiosity around your brand. These multiple experiences will increase your chance of purchase and your overall conversion rate.
When developing Facebook ad campaigns, you cannot forget the importance of monitoring your ad frequency. Many advertisers have seen an increase in their campaign's cost per click once their targeted audience has been saturated. If you notice this increase and your ad frequency has surpassed a rate of 1.7, it is time to duplicate your ad set and add a new targeted audience. This change will help refresh you campaign and audience.
B2B Business Instagram Tips
Recently, many B2B businesses have joined Instagram with the goals of driving brand awareness, engaging with their audience, and finding new customers. If your business is just breaking into the Instagram world or if you are striving to create a greater impact on the platform, the following are three tips you need to implement now!
Publish authentic, real-time, user-generated content. This one may seem like common sense to many, but you do not want to utilize stock photography on your Instagram channel. Your customers want to see a "behind the scenes" look into your company. This cannot be accomplished with stock images. You will need to share real imagery capturing your culture and environment.
Get involved with your industry. Instagram is a channel where your company can join in on the conversation. You don't want to simply share content and leave the platform. Engage with your customers and other industry related accounts. Your customers and followers will appreciate your insight and acknowledgement of their comments.
Don't focus on the obvious metrics. When reporting on engagement and platform success, many businesses focus on likes and clicks. Yes, likes and clicks are beneficial for your post but these metrics do not share the full story. Focus your reporting on comments and new followers. These are the individuals truly interested in your brand as it takes more energy to comment and follow than it does to like a post.
Email Marketing Tips
Throughout the past year, we have seen many email creators utilize manipulative methods to generate opens and increase their email list. Even though these strategies can generate subscribes and opens, they will hurt your brand in the long run. Below are three strategies you should avoid in your email marketing.
Requiring all customers opt in to receive your emails. This strategy can be seen when a visitor is making a purchase on your landing page and a pop up prevents them from finishing unless they opt into your emails. This strategy will help increase your email list but many email recipients will report your email as spam as well as delete it each time.
Use of misleading and overly vague subject lines. This strategy will increase curiosity and increase your email open rate but if the subject line is not related to the featured content, this will lead to brand distrust, spam complaints and unsubscribes.
Hiding unsubscribe links. When an email recipient cannot find the unsubscribe link, they are more likely to report your email as spam. These reports will lead to deliverability problems and hurt your overall email goal.
Facebook Algorithm Changes
If you haven't heard yet, Facebook has again made algorithm changes to its Newsfeed. This new algorithm will favor individual and group page posts over company page posts in the Newsfeed. It will favor posts that do not direct or link out to other sites, as it is trying to keep users in the platform longer. Even though there will be a decline in reach for organic posts, this does not mean your posts will not reach your audience. However, you may see a decrease in reach dependent upon the type of content you are sharing. This decrease will vary from page to page and some may be significant. Pages whose posts spark conversation with their audience will be less impacted than those who receive very little comments. Companies who continue to share basic blog links to direct users to their webpage will see a decrease in reach and engagement.
To overcome these changes, company pages can implement the following three tactics. First, pages can utilize LIVE video and video posts. These will be more necessary than ever before. Remember, LIVE video has been reported to have a six times higher engagement rate than standard video posts. Secondly, sharing YouTube video links will no longer cut it. Videos directly published to Facebook will receive a higher reach since Facebook wants to keep users in the platform. Lastly, encourage your audience to "See First" under the Following tab on your Facebook page. This will ensure they see your posts. Ensure your content is engaging to your audience and people are genuinely wanting to have a conversation about it.
Facebook Messenger Bots
If you haven't heard, last month's Facebook algorithm updates cannot be avoided. You will now need to be smarter and more creative with your social media strategy. If you are worried your followers will not receive your important updates, utilize messenger bots. As consistently reported throughout last year, Facebook Messenger is the way to reach your audience. Messenger bots can deliver your best content to your followers. This will counteract the drop in reach you will see in your Newsfeed. Messenger response rates have been reported higher than both email and Newsfeed.
Want more of the latest marketing trends and tips? Catch the latest Take the Initiative and trend-it episodes you may have missed here.