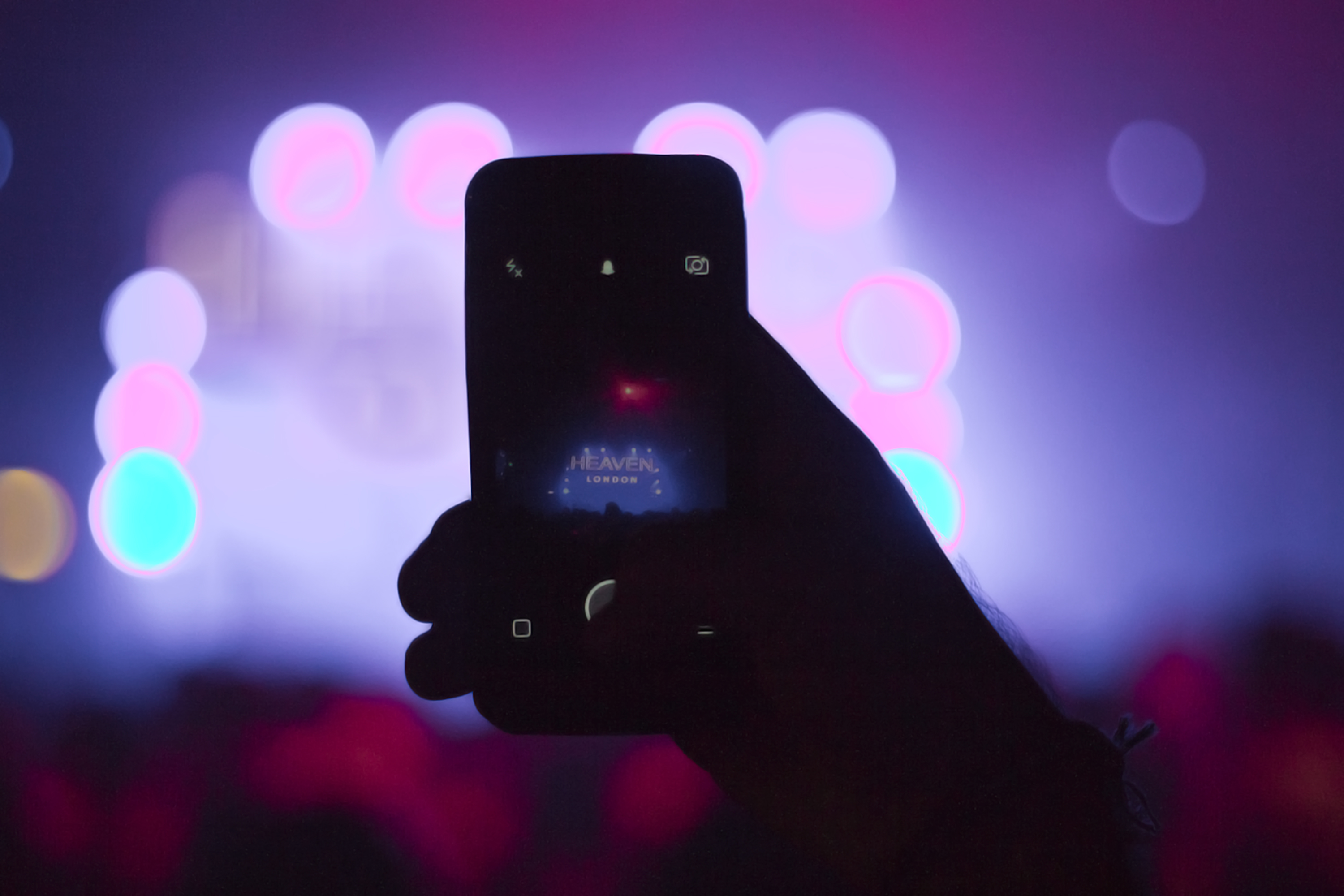 The progression of technology is affecting every aspect of business, including marketing. Digital marketing has been around since the 1990s and will continue to revolutionize marketing with technologies such as native advertising, live stream video and virtual reality. The key to remaining competitive in business will be to combine traditional marketing strategies with these technological advances. The following trends will drive marketing in 2017.
1. Replacement of push advertising with native advertising
Push advertising is the traditional approach of presenting marketing material to a large number of people, typically through distribution channels such as television, radio, magazines and billboards. A common example of push advertising in the digital marketing age is push video, which is a notification system that actively sends or "pushes" a video to its target audience. This system typically uses a video surveillance system to monitor some real-world activity and notifies users with a video when an unusual event occurs, typically by sending the video to the users' mobile phone. Users may then replay the video at their leisure.
Major mobile operating systems such as Android, Galaxy, iOS, iPad and iPhone all support push video, which is the primary function of applications such as EagleEyes and IPmotion. It's also part of the AVTECH and Hunt Electronic range of products. However, more people are finding that push videos disrupt their user experience rather than enhancing it. Push videos are therefore becoming less effective as their intended audience makes greater use of ad blockers to avoid seeing them.
Native advertising will become a more effective marketing technique than push advertising in 2017. This approach to marketing seeks to fit the ad within the host platform's native environment, typically by providing the user with useful information in formats such as banner ads and videos. Native advertising is a type of disguised marketing, in which the ad is presented as an integral part of the overall user experience rather than an additional component of it.
The primary content and marketing content are merged in native advertising, making it difficult for software to block the marketing content. Native advertising allows businesses with a small budget to market themselves effectively by integrating their values with their brand story. They can also use native advertising to connect with prospective customers at a deep level by providing them with quality content.
2. Live stream video
The use of live stream video as a marketing tool will continue to increase in 2017, according to the results of the 2015 B2B Video Content Marketing Survey. The respondents to this survey included 350 professionals in the marketing and management industries, 73 percent of whom indicated that video has positively impacted their marketing and will continue to do so in the future. Live stream videos have already been implemented on many social media platforms such as Facebook Live, YouTube Live and SnapChat. Facebook Live currently makes the greatest use of live video, although other platforms will continue to develop this feature in the near future. Jack Dorsey, founder of Twitter, has also established live stream video as a core priority for improving his company's ad sales.
Authenticity is one of the primary advantages of live video streaming, since the poster is unable to edit the video before uploading it. This property makes live streaming attractive to online audiences, who have come to expect high-quality content. Authentic content will thus become a key requirement for promoting a brand.
3. Storytelling
Storytelling will become the primary purpose of content. Experienced users consider the great majority of online content self-promotional and boring, making it difficult to impact your target audience. Users are currently looking for content that improves their online experience, which why storytelling will become so important.
Storytelling is more than just a method of promoting a brand because it allows you to tap into people's feelings rather than just their intellect. It allows you to focus on the meaning of facts rather than merely reporting them, which provides greater value for the reader. Furthermore, storytelling offers the opportunity to attract an audience for a product or service that many people find uninteresting such as accounting software. Simply bragging about a product's features won't be an effective marketing strategy with today's customers. Marketers must now provide customers with an emotional attachment to their products and services.
4. Virtual reality
Virtual-reality (VR) will also become a major marketing trend in the near future. The technical restraints that have thus far limited the feasibility of VR will soon be overcome, allowing this technology to drive user experience. For example, VR could allow a potential customer to experience the thrill of driving a car, thus inspiring them to make the purchase. Marketers can also use VR to demonstrate software, allowing users to understand its use more effectively. This technique could become one of the most effective methods of improving user experience once its use becomes more common.
The primary advantage of adopting VR marketing early is that it allows a business to differentiate itself from its competitors. Brands that are leading VR marketing currently include North Face, which has an ample marketing budget. VR still requires you to tell the right story to create a good user experience, and quality content will also become more essential as VR marketing becomes more common.
5. E-mail newsletters
This isn't new, but it's still relevant. The Content Marketing Institute reports that 83 percent of business-to-business (B2B) marketers use newsletters, making it the single most popular type of digital marketing at this time. More businesses will offer e-mail newsletters as digital marketing strategies mature, allowing this marketing technique to maintain its dominance in digital marketing. Newsletters help to convert leads by keeping perspective customers engaged and encouraging them to continue their journey towards a purchase. They're also self-opt-ins in most cases, meaning that the user must choose to receive the newsletter. This strategy results in a target-rich audience, giving newsletters a high return on investment (ROI).
6. Chat bots
Chat bots are programs that rely on a variety of tools such as AI, data crumbs and deep learning to imitate a human assistant chatting with a user. They're already in use, but they will enter mainstream marketing in 2017 since their ability to improve customer experience at a relatively low cost will make them increasingly important to marketers. For example, a chat bot could allow users with specific dietary restrictions to locate restaurants that meet their individual requirements instead of simply listing all of the restaurants that offer a particular cuisine in the user's area. A chat bot that knows each user's preferences can become a highly effective tool for guiding consumer behavior.
7. The IoT
The Internet of Things (IoT) is the connection of physical devices through the Internet and will transform the ways in which marketers combine technology and data. Its use in marketing is still in its infancy, but businesses will begin leveraging the power of the IoT for marketing purposes in 2017. The ability to collect data and use it makes the IoT a marketer's dream. IoT devices such as beacons, clothing, edge devices and TVs provide meaningful insight into user behavior that can help engage prospective customers.
8. Big data
Big data continues to be an important input into digital marketing. Big Data is a data set that's too large to manage through traditional technologies such as a relational database. The use of big data will drive earned marketing strategies such as email and social media. Data scientists and other technologists will become essential players in digital marketing, since they'll be needed to implement the strategies needed to collect and use big data. Analytics are already performed routinely on big data, but they must pursue specific business objectives such as customer retention, profit and revenue.
9. Social media
Marketers already use social media, although they will need to significantly change the way they use it in 2017. Social media is often used to blast generic content that users are ignoring. However, social media strategies will transition from pure marketing to selling products and services. Social media should also perform frontline marketing functions by engaging consumers.
Social media strategies must begin personalizing their message, which is generally easy to accomplish. The specific customization process depends on the company's product or service. For example, some companies will focus on ensuring that touch points are more highly individualized. Other companies will need to make their customer experience more responsive by streamlining the purchasing process.
10. Digital transformation campaigns
Chief marketing officers (CMOs) currently lead activities such as brand management, marketing communications and distribution channel management. However, they must also own the process for transitioning their strategies to the digital world. A transformation campaign must clearly show this process to both the market and the enterprise's own team members, including specific digital initiatives that improve the consumer's experience and how the CMO plans to execute those initiatives.
A marketer's job in the digital age is to connect with people and leave them better able to get where they're trying to go. The trends listed above will serve this purpose since they place great emphasis on providing value-driven content rather than promotional content. This process provides a more meaningful way of practicing marketing.
Purpose-driven marketing strategies can engage consumers at a higher level, thus driving them to participate more actively in the purchasing process. Brands that use content to bond with their consumers will rise above their competitors in 2017. Value-driven content also provides businesses with the larger mission of creating public interest in a worthy cause.
Posted by Kara Whitley, Digital Marketing Analyst at initiate-it. She is passionate about her work and has helped companies find success through their digital and direct marketing campaigns with 10+ years experience including paid search, social media, email marketing, and creative strategy.