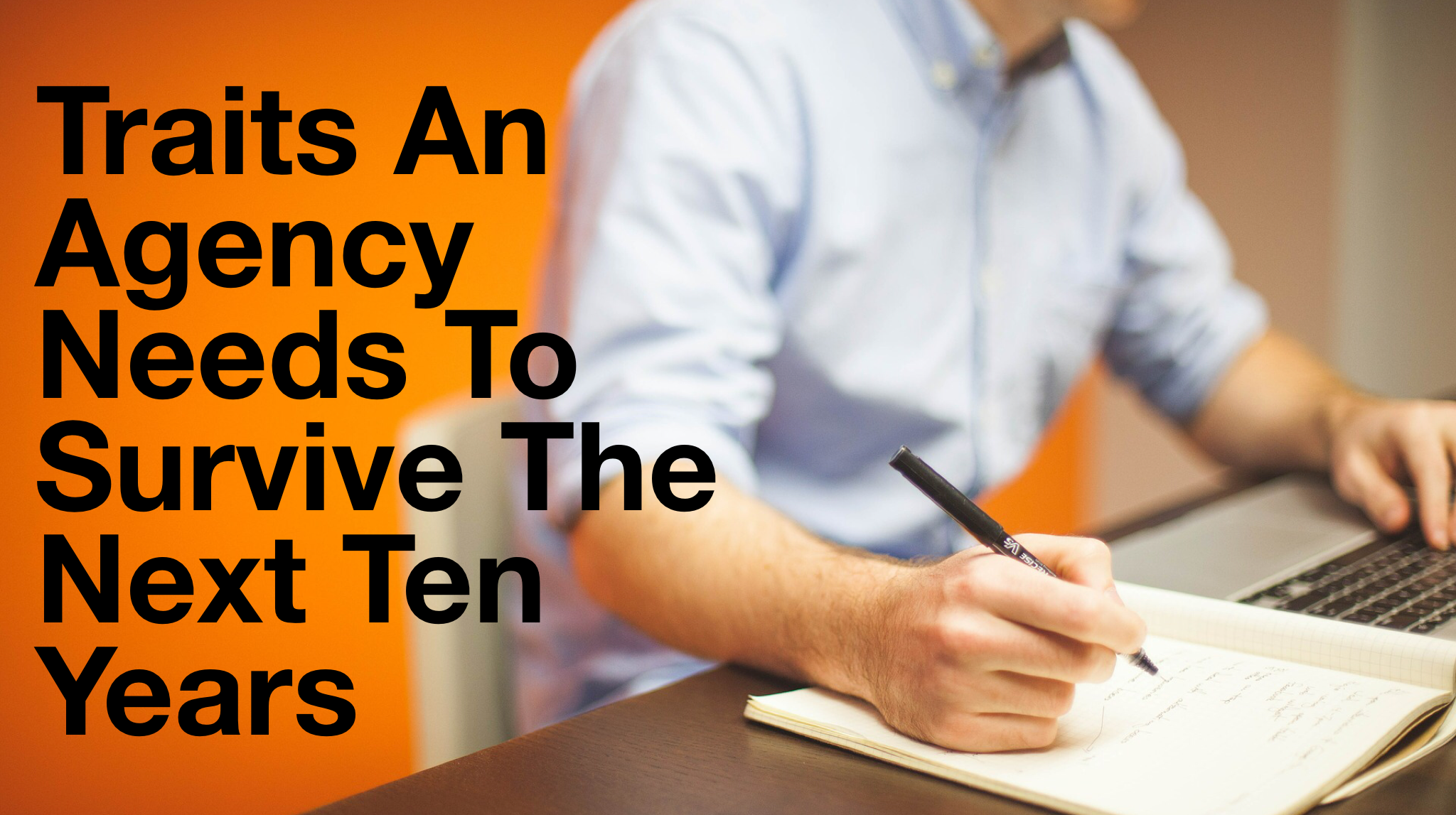 As we enter into our eighth year in business, I have often reflected on what got us where we are today and how we need to adapt and evolve to continue to be successful as an organization in the future.  Changing technology, digital marketing, social media, new generations of workforce, crowdsourcing, increased freelance talent and political unrest can become very intimidating as we try and navigate our organization's future.  We have to continue to grow and at the same time provide our clients with the latest changes in marketing and advertising and continue to deliver results. 
As scary as it can seem, I am actually very excited about the future of the industry and look forward to setting our path forward.  Although many things have changed in our industry during the past 10 years, a few things have stayed the same from the placement of the first ad or brochure.  Clients meetings have always started the same way, with a specific goal.
To simplify it more, they either want to sell a product, change perception of a product, promote a cause or raise awareness of a product, organization or cause.  They want the consumer to take an action.  This has not changed, but our landscape has changed dramatically.  I believe agencies must possess the following traits in order to thrive in this challenging and difficult environment.
Stay in the Moment
Agencies must be relevant with what is going on around them in this moment of time.  The world moves extremely fast; campaigns must happen in hours, not days, weeks or months.  Agencies would plan quarters in advance; now they need to have teams deployed to understand what is happening today.  Oreo was the first brand to take advantage of the lights going out on the Super Bowl. That was planned; they had a team.  That wasn't an accident.  Agencies must know what is going on in the world, and especially how it relates to their clients.
Have Cross-Trained Teams
Long gone are the art directors, copy writers, account managers.  The world has changed around us and we need to adapt how we function inside of our organizations.  Everyone needs to understand how a campaign connects from traditional, experiential, digital, social.  The :30 spot is dead; we need teams that understand how to produce digestible content.  Everyone on the team must truly understand every medium and how it works together.  What is needed on social is different from search, which is different from digital, which is different than traditional.  Bottom line is teams need to be better educated on how platforms work.
Be Open to New Compensation Models
Although agencies would like to think that big retainers and big media commissions still exist, the truth is that they really don't with the exceptions of the very large brands.  Agencies need to embrace different variations of compensation.  Agencies that are being successful are putting skin in the game for clients, based off of revenue, customer acquisition, data goals, leads or sales.  I think this is a real opportunity for agencies to take advantage of client success and provide additional revenue to invest in other areas.
Posted by Andrew Smith, President of initiate-it, a digital first, full-service agency located in Richmond, VA.