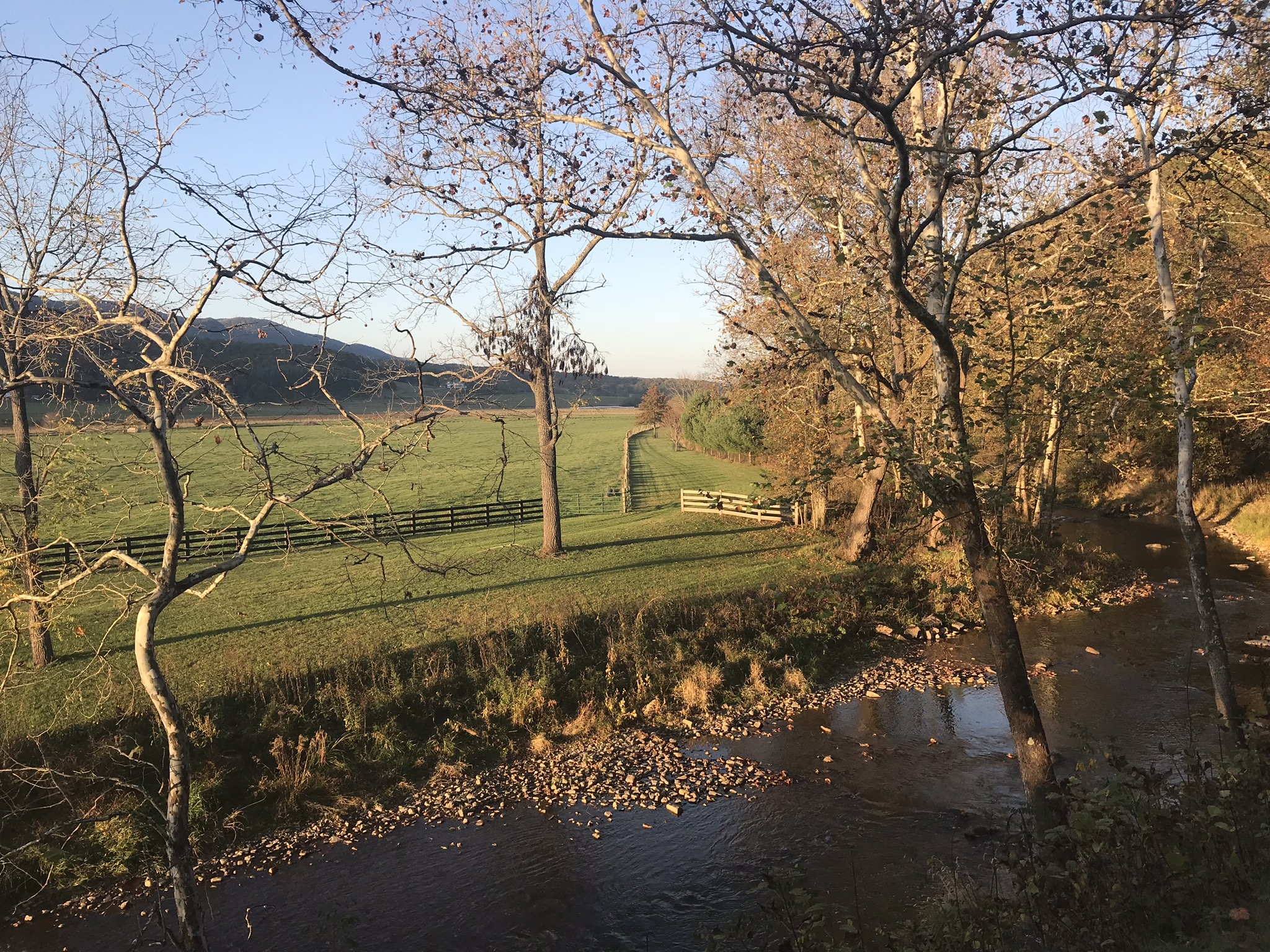 There is so much to do during the Fall in Richmond. When the weather gets cool, new activities pop up throughout the area. There is something to do for every personality! Below is a list of our favorite fall activities.
Richmond Coffee Shops
My favorite thing to do in the fall is trying different coffee shops around Richmond. There's just something about the cool weather and sitting inside a cute coffee shop with a warm cup of coffee. I really enjoy Can Can and Sugar & Twine, which are both in Carytown.  Both shops have a welcoming atmosphere and delicious coffee and treats. If you don't have anything to do on a Saturday or Sunday, grab a friend or a book and check out some local coffee shops in your area
Sarah Prokopchak, Account Executive
Skyline Drive
One of my favorite things to do in the fall is take a long ride on Skyline Drive. It costs a little bit to enter, but the views along the winding mountain road are worth every penny. My favorite time to go is right when the leaves are changing and there are endless canopies of color above you as you drive along. You can park at one of the overlooks to walk around and admire the views of the Shenandoah Valley, or drive through all 105 miles. It's great for a quick 30-minute adventure or for getting totally lost on a chilly fall day. It's not too far away from Richmond, and you can pick which of the many entrances is most convenient for your drive. Don't forget a camera – this is one place you'll definitely want to stop for a picture! You can check out more information and find directions here: Skyline Drive.
Mary Grace Shelly, Digital Account Executive
King's Dominion Halloween Haunt
I love haunted attractions. The cool Fall weather and shorter days make getting scared all the better. As I previously worked at haunted attractions in Philadelphia, I was excited to see the haunts Richmond had to offer. I was pleasantly surprised with the amount of haunted attractions I found. By far, my favorite thing to do is visit the Halloween Haunt at King's Dominion. My youngest brother and I attend every year. We have so much fun riding the rides and being scared in between.
Alyssa Drewicz, Social Media Coordinator
Richmond Folk Festival
The folk festival is my favorite event Richmond does EVER. It's such a happy event. 3 days of incredible music, people having fun, and enjoying music together. Richmond really comes out to support the event. I always see some sort of music I've never been exposed to before. The kids love it. It's a blast!
Indoor Fun
After spending four years in beautiful Blacksburg, Virginia while attending Tech, no season gives me close to as much joy as autumn. While the activities I did in college are vastly different than what I do now (I learned this the hard way at homecoming this past weekend,) my love for the season hasn't changed. When the weather starts to get cool, I like to do all the things I missed out on while frolicking in the sun, during summer. Whether that's taking in a movie at the Criterion Theater, revisiting my favorite exhibits at the VMFA, or window-shopping in Carytown, everything is just a bit better in jeans, boots, and a warm flannel. Nothing beats a hot cup of coffee from Black Hand or Lamplighter, either.
Tom Hinkes, Digital Account Executive
Richmond Breweries
When the weather gets colder, all I want to do is find a warm place and a cold beer. With the recent influx of breweries around town, such as Ardent, Hardywood, and Stone Brewing, there is no shortage of unique and vibey brewing destinations in Richmond. As an added bonus, many Richmond breweries have tasty fall snacks on the menu as well. Nothing warms you up when the weather changes like a chunky sweater and a beer blanket! 
Libby Rosebro, Digital Designer