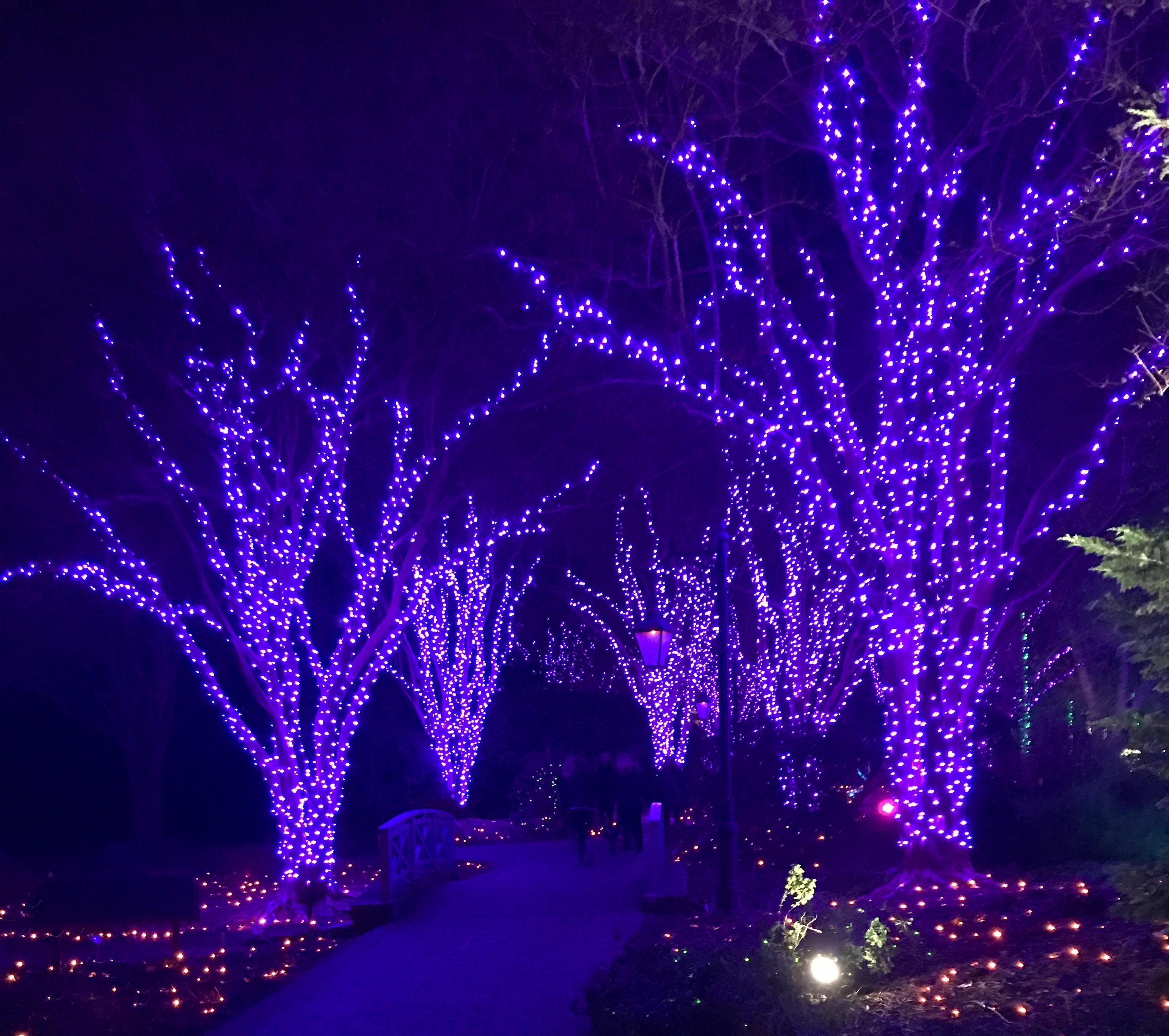 The holiday spirit can be felt all through Richmond in December. From festive brewery parties to holiday-inspired light shows, there is something for everyone! Below is a list of our favorite holiday activities.
My favorite Richmond Holiday tradition is going to see the lights at Lewis Ginter Botanical Gardens. I just love how the garden looks all lit up! And the model train sets running. It's just beautiful and magical for the kids!
My favorite thing to do in Richmond during the holiday season are the tacky lights tours! It's such a fun way to ring in the holiday season with friends, and it's become an annual tradition among my friend group. We all get dressed up in tacky Christmas sweaters and have a potluck dinner at someone's house. Then we do a white elephant gift exchange and go on the tacky lights tour! It's neat to see how enthusiastic people are about the holidays by how much they decorate their house. I guess it's worth the increased electric bills!
Sarah Prokopchak, Account Executive
There is nothing I love more than the Candlelight Carol Service at Grace Covenant Presbyterian Church. This year is the 86th Anniversary! The church is decorated to the nines with greens and beautifully lit candles. The church is packed with happy people and the choir will give you goosebumps when singing "Once in Royal David's City." Grace Covenant is on Monument Avenue by Stuart Circle. Every year my family drives down Monument Avenue to and from the service to see the fantastically lit houses. If you're searching for an event that brings you back to the joy and beauty of the season, look no further!
Libby Rosebro, Digital Designer
This is by far my favorite Christmas activity in Richmond. Downtown Richmond is already a beautiful area but in December the James Center Lights make you feel like you are in a much larger city. Outside of the building, you will find a herd of lighted reindeer as well as the James Center's Great Tree. Inside the building, you will find different winter themed exhibits featuring penguins and giant toys. If you are struggling to get into the Holiday spirit, visiting the James Center will definitely help!
Alyssa Drewicz, Digital Analyst
Did we miss your favorite Holiday activity in Richmond? Let us know in the comments below!